Week End Wrap Up
A lot happened this week, there's no way around it. Between property values, Issue 1 and police investigations, it was not a quiet week in Muskingum County. Buckle up, there's a lot of reporting to dig through.
Multi-jurisdictional law enforcement
A man, whose name has not been released, led authorities on a multi-county pursuit after the Muskingum County Sheriff's Office was notified of a domestic dispute. After fleeing a scene and committing crimes along the way, the pursuit ended when the man shot himself in a cemetery that his mother is buried in off Virginia Ridge Road.

Follow up story

.

First Story

.
A body was pulled from the Muskingum River Thursday afternoon. The man, identified as Nicholas Hayes, was a reported missing person that was a part of an ongoing Zanesville Police Department investigation. Hayes' belongings were found alongside the river.

Follow up story

.

First Story

.
In the courts
Bradley Boyer, a man that assaulted a Dresden Police Officer at the end of May, was sentenced to 10 years in prison in Judge Kelly Cottrill's court. He was charged with four felonies. Full Story.
David Doyle, the man arrested during a drug raid on Norwood Boulevard, was arraigned in the Zanesville Municipal Court. Due to the felonious nature of the charges, Doyle was not able to enter a plea in the court on Tuesday. Full Story.
Ross Zwelling, who was accused of attempted robbery in September, pleaded not guilty to all associated felony charges in his case during his arraignment Wednesday.

Full Story

.
First Responders
Sorry, that was a long one. Stay with it.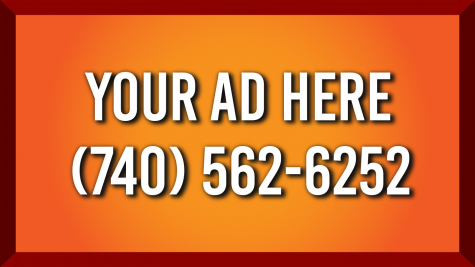 In the county
In the world of sports
Brand New
The Wolf country radio station celebrated its 70th anniversary of operation by expanding its coverage into Perry County, primarily New Lexington. Tune into 102.9 in Perry County to sing along.

Full Story

.
Scholarship Central is hosting five college prep workshops to help students, and parents, prepare for college. From FAFSA to entrance essays, the workshops are there to help. The first one was Tuesday, but don't worry, there's four more.

Full Story

.
Over but noteworthy
Voter Registration ended Tuesday. Keep in mind that early voting has begun and the Midterm Election is on Nov. 6.

Full Story

.
The Muskingum County Literacy Council is hosting a summit to bring organizations and people in the community dedicated to fighting low literacy together. The last day to register for the summit was Thursday.

Full Story

.
Zane State is hosting a TECHCORPShack program for high school students to learn more about technology and coding. The last day to register for the program was Wednesday.

Full Story

.
As always, feel free to send events, tips, suggestions, comments and questions to our news team by emailing contact@ycitynews.com or the writer directly at jjohnston@ycitynews.com.