Shed fire causes chain reaction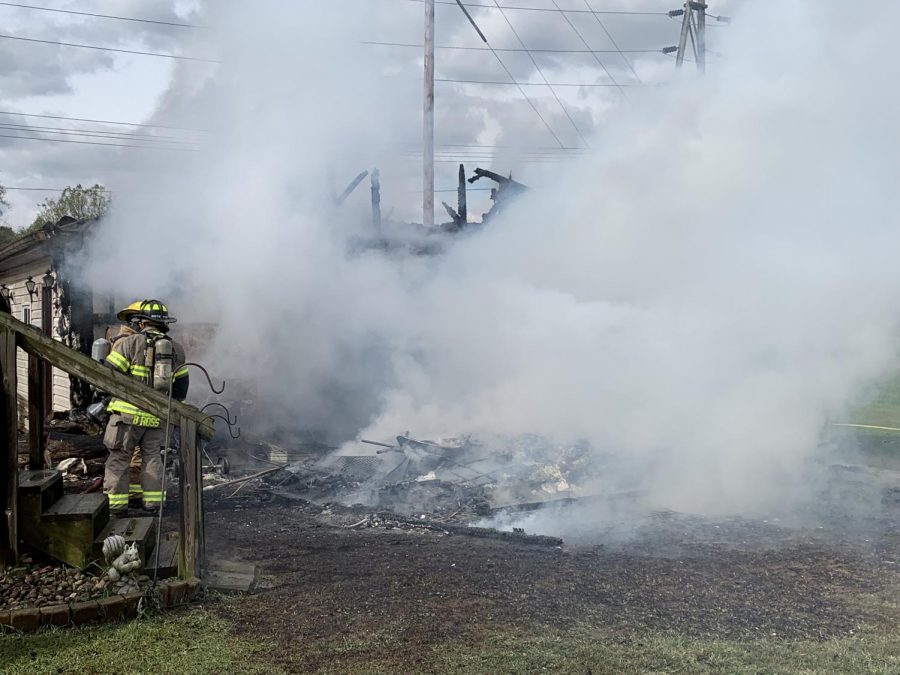 The Newton Township Fire Department responded to a garage fire call at the intersection of Elm Street and Third Street in East Fultonham around 12:30 p.m. Friday.
A shed caught fire which began the reaction and led to a detached garage catching on fire and a small portion of the home's back deck, as well as a nearby swing-set.
The home owner was working in the garage when he heard a few pops and discovered that the shed was on fire and catching the garage on fire. The man was able to evacuate the area safely, and no injuries were sustained, Newton Township Firefighter Josh Ames said.
Responders experienced some issue with accessing water as no hydrants were close enough to immediately hook up to, Ames said.
South Zanesville Fire Department, Crooksville Fire Department and Roseville Fire Department were called in for assistance.
Ames said the shed is a total loss, and the garage is a partial loss.
The the fire is under investigation, and the cause is undetermined.