Democratic representatives speak in Zanesville on healthcare for Ohioans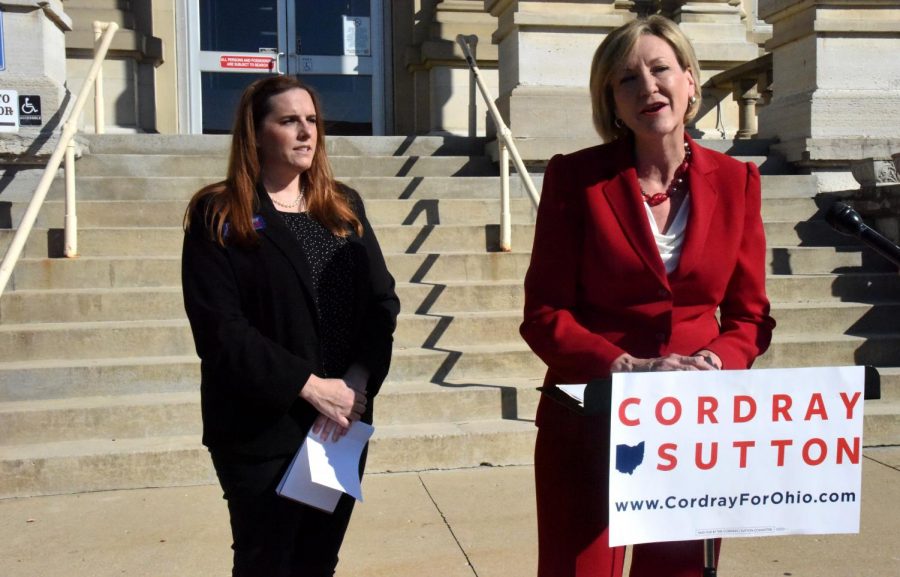 Betty Sutton (D-OH) and Amber Daniels (D-OH) spoke out against Mike DeWine's (R-OH) stance on pre-existing conditions and healthcare Tuesday morning in front of the Muskingum County Courthouse.
Sutton, who is running for Ohio Lieutenant Governor alongside Rich Cordray running for Ohio Governor, was one of many politicians speaking throughout Eastern Ohio about her and her running mates' stance on healthcare, which she said is vastly different than DeWine's stance.
"Rich Cordray has supported protections for Ohioans with pre-existing conditions, while Mike DeWine has fought to eliminate those protections," Sutton said outside the courthouse. "Make no mistake about it, our candidates are not the same on this issue."
DeWine is currently serving as Ohio's Attorney General, but, like Cordray, is looking to be John Kasich's (R-OH) successor come the November Midterm Election.
Sutton cited DeWine's early actions as Attorney General back in 2010 when he added Ohio to the list of states that were challenging the constitutionality of the new healthcare law, at the time.
"Our Constitution provides for a federal government of significant, but defined and limited powers," DeWine said in a news release from 2010. "By ignoring the constitutional limits on federal power, the healthcare law tramples on the rights of Ohio's citizens.  We need to defend the checks and balances that our Constitution creates through its divisions of power and protect the people of Ohio from this huge federal overreach."
Sutton said that 4.8 million people in Ohio have pre-existing conditions who could be hurt by repealing the Affordable Care Act, which both President Donald Trump and DeWine are in favor of doing.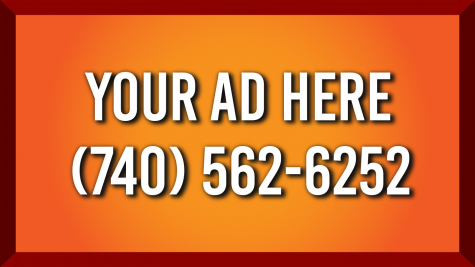 Sutton was accompanied by Amber Daniels (D-OH) who is running for the Ohio House in the 78th District, and supports Cordray and Sutton in the Ohio Governor race.
The Ohio House of Representatives 78th District covers Pickaway, Morgan, Fairfield and Hocking Counties, as well as small portions of Athens and Muskingum Counties. Daniels is running against incumbent Ron Hood (R-OH).
"Healthcare is extremely important to me and it's important to me on a personal level also," Daniels, a mother of three, said. "When I'm out talking to folks around the district I always ask them, 'In this upcoming election, what is the most important issue to you?' and by and large, the number one answer is always healthcare."
Daniels said that her youngest two children are in elementary school and both battle health issues that would be classified as pre-existing conditions, that's why she said she stands with Cordray and Sutton who support Medicaid expansion and women's healthcare.
Daniels also cited a previous decision of DeWine who voted to raise the price of prescription drugs.
"This is at a time when people are having to choose between groceries and their life-saving insulin," Daniels said. "And that is unforgivable."
DeWine has said in the past that he supports people with pre-existing conditions, but Sutton and Daniels argued that his actions speak different volumes than his words, saying that he has not done much to prove that stance.
Both Democratic representatives encourages eligible voters to cast their votes during the Midterm Election on Nov. 6. Daniels reminded that Tuesday, Oct. 9 is the last day to register or update registrations in order to vote in the coming election.