Tri-Valley's Brock, Prince won't seek re-election following Marling scandal
Two long-time school board members have chosen to not seek re-election following a scandal within their district where administrators failed to alert the authorities when one of their own was caught inappropriately touching elementary-aged students.
The case caused outrage within the close-knit community when it was revealed that those tasked with the safety of district students turned a blind eye and allowed the number of victims to mount, all while affording the perpetrator unparallel protections.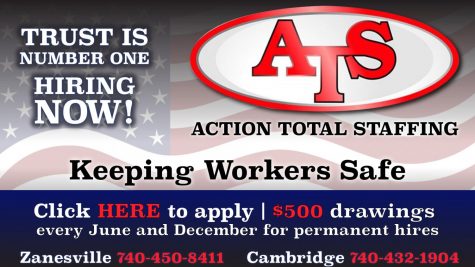 Cory Marling, now serving a 340-day sentence in the Muskingum County Jail for his crimes, was a former Nashport Elementary teacher and Frazeysburg principal who abused his position of authority over young children for his own sexual gratification.
Y-City News has covered the case in-depth in articles such as Frazeysburg Elementary principal indicted on 11 counts of gross sexual imposition, felony charges against Marling dropped and Marling begins sentence as community searches for answers. 
The failure to report the assaults didn't just stop at administrators, multiple school board members were slatted to testify at his trial. In total, dozens of witnesses were listed to be called. Ultimately, a plea deal meant that the case never went to trial.
Former school board president Jenny Cox, for example, who presided over the board in 2018 at the height of Marling's crimes, sought re-election in 2019, but after the board of elections invalidated her petition, she did not seek to refile as a write-in candidate. She now serves as Tri-Valley's representative at Mid-East, where she has been president of their board of education for both 2020 and 2021.
In documents uncovered by Y-City News through public record requests, school board members, excluding Jason Schaumleffel, were informed and updated about the criminal investigation into Marling even though parents and the public were not. Superintendent Mark Neal did not return a request for comment to explain why Schaumleffel was excluded from those communications. Schaumleffel did not seek re-election in 2019 either.
Martha Prince, a nearly 25 year veteran on the board, and current school board president Eddie Brock did not seek re-election this year. Their decision to not re-run means that only one board member will remain from when the Marling situation first came to public light.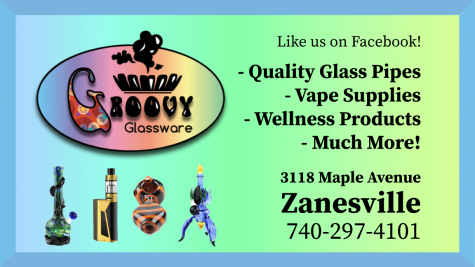 Brock had a more unscrupulous tenure on the board. He is alleged to have used his position to secure his son's then-girlfriend, now wife, employment at the district.
He is also allegedly close friends with Superintendent Mark Neal, having attended many events and sport outings together, as referenced above in the feature photo of this article. That photo was taken on Saturday, February 29, 2020, in the West Muskingum High School gym during a basketball game, months after Brock knew Neal was under criminal investigation. In the summer of 2019, Neal had his office raided and his cell phone taken by police for his involvement in the Marling coverup.
While on the school board, Brock ran and lost a race for Muskingum County Commissioner. He has been known to brag about his relationships with local elected officials and how he is 'untouchable.' As it is not clear that those individuals knew Brock was making such comments or misportraying their friendships, Y-City News has made the editorial decision to not name them.
This year, when Brock and his wife sold their home in the district, he failed to update his change of address with the board of elections in a timely manner. Tri-Valley's website still shows his previous residence. Brock did not return request by Y-City News to provide the location of his new home to ensure he, an elected official, still lived in the district he was representing.
Months later, after Y-City News left a voicemail with the school board member notifying him that a story would run that he had not updated his address with the board of elections, as required by law, Brock amended his filing of residency. While public officials' addresses are available online, Y-City News does not nor would not publish that information, that was relayed to Brock in a voicemail left with him.
As previously covered by Y-City News in our article, Early Voting to begin Tuesday morning, three individuals will vie for two open seats on the Tri-Valley Board this November.
Former school board member Schaumleffel, Andrea Frueh Collet and Luke Davis will instead challenge each other.
Neither Brock nor Prince responded to a request to comment for this article.