Felony charges against Marling dropped
A former educator will no longer face prison time for inappropriately touching numerous elementary-aged students.
In a plea deal that has shocked the entire community, Cory Marling now only faces at most a year of local incarceration, a significant reduction to the decades in prison he could have been subjected to.
Muskingum County Prosecutor Ron Welch has said it was one of the most difficult decisions he has ever had to make in his entire career.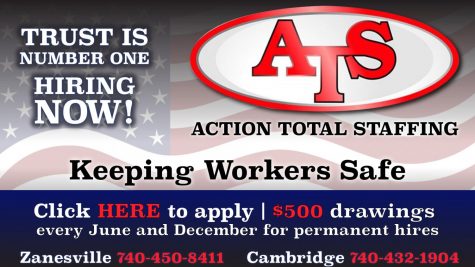 Marling appeared to have it all, married with children, the young educator was considered a rising star among Muskingum County school administrators.
Viewed as someone who would one day become a school superintendent, Marling hid a shocking secret as he advanced through his short but successful career: a trail of alarming accusations involving young children.
The story of Cory Marling is also one of the numerous individuals who would look the other way allowing him to be promoted instead of addressing concerns that became louder and louder among his peers.
Ultimately, a new freshly elected county prosecutor would take on the case – doing what others wouldn't – attempt to give justice to Marling's voiceless underage victims.
That pursuit would lead Welch and his assistant prosecuting attorneys on a path to hold Marling accountable that ended not with a guilty verdict following a two-week trial, but a plea agreement to reduced misdemeanor charges.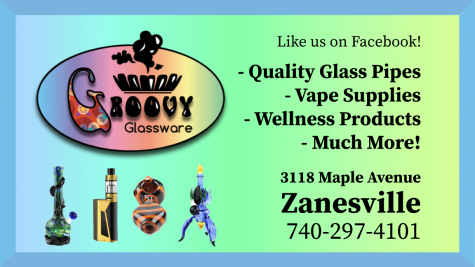 Marling is the quintessential hometown kid turned educator. Having spent his teenage years at John Glenn High School, he went on to attend Muskingum University achieving a bachelor's degree in Early Childhood Education.
From there he would be hired by the public charter school, Par Excellence Academy in Newark. While his official letters of recommendation paint an image of the perfect teacher, unofficially his peers were alarmed by some of his behaviors.
Welch would verify Friday afternoon that during his tenure there, complaints were made about his questionable behavior with young children. It appears that no reports were ever made to law enforcement in Licking County, or if they had, they were not recorded.
In early 2013, Marling applied for a teaching position at Tri-Valley Local Schools. The next year, in May 2014, he was approved by the board for a one-year temporary contract as a first-grade teacher at Nashport Elementary for the upcoming 2014-2015 school year.
At that time, Tri-Valley did not have an assistant superintendent in charge of human resources and hires would have been screened by the building's current or incoming principal.
Typical district policy during that time at Tri-Valley was that Superintendent Mark Neal, who has held the position since 2008, would certify and sometimes involve himself in the hiring of personnel before recommending the individual to the board of education.
It is currently unclear if the hiring principal or Neal were given off-the-record information as to Marling's conduct at his previous place of employment.
In his personnel file, two letters of recommendation were discovered from administrators at Par Excellence Academy. Both Leigh Ann Adams, Special Education Director, and Gisele James, Administrator, gave glowing reviews of Marling and failed to mention concerns about any inappropriate conduct, at least in writing.
In her letter to Tri-Valley, James, who is now Superintendent at Par Excellence Academy, wrote: "I recommend Mr. Cory Marling to you without reservation. If you have any further questions with regard to his background or qualifications, please do not hesitate to contact me."
An attempt by Y-City News to reach out to Superintendent James was not returned.
Welch did not detail the exact conduct that occurred at Par Excellence Academy.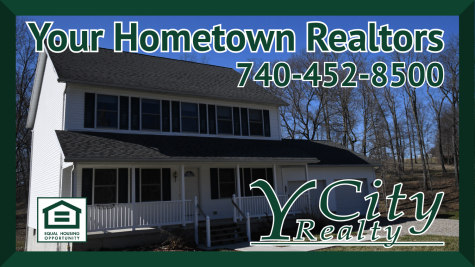 Marling would not be the only new face in the building in the fall of 2014, Larry Bevard would be taking a nearly $12,000 pay cut to leave his principal position at Lakewood Local School District for the open head principal position at Nashport Elementary.
It is there where Welch says Marling began his process of grooming young elementary-aged students to become accustomed to his unwelcomed advances.
In records obtained by Y-City News, Bevard admits to a teaching partner of Marling's expressing concerns about him having children sit on his lap during the 2015-2016 school year. Allegedly, Assistant Principal Doug Smith spoke to the young teacher about his conduct.
Again, the following year, a separate individual reported concerns with Marling placing students on his lap and the hugs he was giving them.
Bevard says in an email to Neal that both situations were handled at the building level and that they were not reported to human resources nor was any formal discipline taken.
That record comes from an email chain dated July 22, 2019, just days after Neal had his office searched by detectives and his cell phone taken for an investigation into the failure to report child abuse and neglect.
"Please make sure to include that neither of them were documented or reported to me because they were handled at the building level," Neal writes to his subordinate Bevard.
The emails are just one of many in which appear to depict Neal asking those who he has authority over to clear him of having knowledge of Marling's misconduct.
Bevard is especially susceptible to needing to remain on Neal's grace as he not only remains employed by the district but has been attempting to secure a superintendent posting. He recently lost out to former Tri-Valley High School Principal Chad Shawger for the West Muskingum Superintendent position in 2017. This July, Bevard obtained a five-year extension on his superintendent's license which will be effective through the summer of 2026.
Meanwhile, during those years, Marling actively groomed the elementary-aged daughter of a family friend of his. He would tell the girl he loved her and he wanted her to stay in his camper with him.
He would also grab her butt both during and outside of school. The girl kept the abuse a secret for multiple years, only disclosing it after other reports became public about Marling.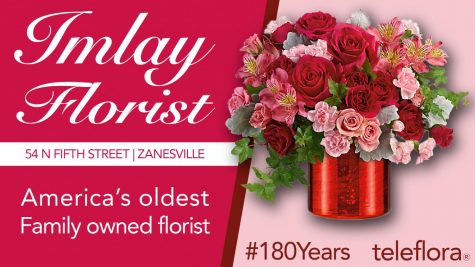 After serving as a first-grade teacher for multiple years and securing an administrative license, Marling would be appointed as Assistant Principal at Frazeysburg Elementary, a temporary position created solely for him.
That position would allow Marling a year to learn under the experienced Rebecca Norris before ultimately taking over the following year in her absence.
During that interim year, multiple times teachers and staff became concerned with Marling's conduct.
At an annual reading sleepover event in February of 2018, Marling had a kindergarten student sitting on his lap with her legs wrapped around his waist. The witnessing teacher approached Marling and told him she would not want him to hold her child that way, signaling the inappropriateness of his actions.
Another student later asked that same teacher if she would have to hug someone if they asked her to. Upon discussion, the girl disclosed that Marling had asked her for a hug and then attempted to hug her.
A different teacher also observed Marling hugging several girls during lunch. He was seen placing his hands on girls' hips and on at least one occasion he was witnessed with his hand under a girl's shirt.
Norris, a dedicated principal who was known to care for each of her students under her responsibility, spoke to Marling about his actions and how it was not appropriate. Marling told Norris that he had later told Neal about their conversation and that Neal agreed with what the principal had said to him.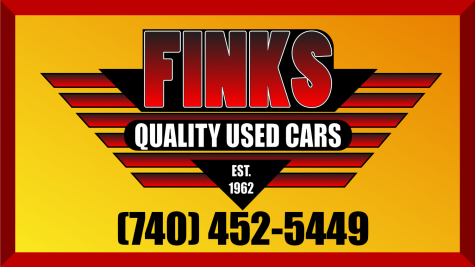 The following year, with Marling the sole principal and person of authority at Frazeysburg Elementary, his actions got worse and teachers began to feel that their concerns were not being addressed by the school's administration.
In October of 2018, during Safety Day at the school, students were outside when a teacher observed Marling with his arm around a 4th-grade girl. That teacher then observed Marling lift up her shirt and begin rubbing her as if he was tickling her.
In a separate incident in December of 2018, during a field trip to the Statehouse, Marling held the same girl's hand and that of another 4th-grade student. Two chaperones became concerned with Marling's actions and attempted to get him to get away from the girls.
During that same trip, he placed a young female student on his hip, with his arm underneath her butt. Both chaperones said they were concerned with all the unnecessary touching being done by Marling.
Then on their way back, another student became ill and her teacher, who knew that the girl commonly had headaches, attempted to help her by providing her with a drink or snack to feel better.
Before she could help, Marling intervened and said that he would take care of her. He then proceeded to sit in the seat next to her on the bus.
Both of the other chaperones noticed that the girl was sitting on the Marling's lap, with her legs wrapped over him towards the aisle and that he had his arms wrapped around her. Marling was also kissing her on the hand.
One chaperone, so concerned and alarmed by what they were seeing, took a photograph of it to illustrate to other teachers and staff members his bizarre behavior.
Having full control of the building's surveillance camera system, Marling not only had access to camera footage but knew what parts of the building lacked coverage.
Still, he would regularly place his arms around students, even in front of teachers. In one instance in late December, Marling had his hand on a young girl's breast while in front of a teacher. In another, he quickly grabbed a girl's butt, startling a teacher that was out in the hallway. That event was capture by surveillance cameras and reviewed by Neal and Assistant Superintendent of Human Resources and Employee Relations, Jamie Campbell. Yet, Marling was not removed from his position as principal.
According to Welch, as teachers became more aware that others had reported Marling's conduct to school officials without any intervention by administration a belief began to exist among teachers and staff at the building that Marling was untouchable. Despite this, concerned employees continued to make note of Marling's behaviors.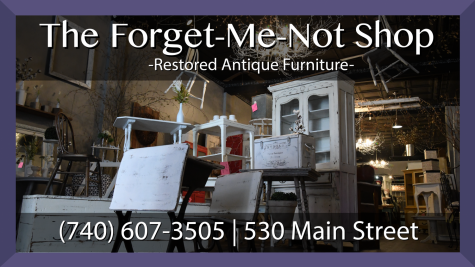 Numerous school employees filed complaints with their union representatives, Welch added. Those officials determined that the issue went beyond something that could be attributed to inexperience or immaturity and arranged to meet with Neal and Campbell.
During that meeting in December of 2018, union representatives John Lanning and Brad Sims meet with Neal and Campbell to discuss the situation.
According to Welch, during that meeting, both administrators were told that "you have teachers and parents at Frazeysburg who are concerned about your principal being too affectionate…" as well as providing specific details regarding Marling "straddling" female students and holding at least one child on his lap. It was suggested that Neal start watching video footage from the cameras at the school.
In what appears to be another attempt by Neal to insulate and protect himself, email records obtained by Y-City News show the Superintendent, days after his phone was taken and it became evident he was under criminal investigation, pressured Sims to correct a statement he had him prepare.
"I don't believe there was any specific information such as (sitting on his lap or straddling students on the floor) that was shared when we met," Neal wrote to Sims. "Please edit and re-send your letter to reflect that if you believe it to be factual."
Welch adds that nothing was done in December to address Marling's actions. This further distressed concerned employees about whether he enjoyed a favored status.
After Christmas break, in early January, another teacher learned that Marling had recently grabbed a girl's butt in the hallway.
Unsure how to proceed due to the lack of discipline against Marling, the teacher spoke to someone outside the school district.
That person then contacted a school resource officer (SRO) in Licking County. That officer then relayed the information to Tri-Valley's SRO Brad Gearhart. He was told that Marling was possibly grabbing 4th-grade girls' butts and having students sit on his lap.
Instead of alerting a detective or Muskingum County Sheriff Matt Lutz, Gearhart notified Neal, for whom employed him and the district paid his salary.
The following day, on Tuesday, January 8, 2019, Gearhart meet with Neal and Campbell. Neal informed Gearhart that it would be investigated and if there was any wrongdoing they would contact him.
Neal and Campbell meet with Marling the next day. Marling acted shocked and gave an immediate denial, but according to Welch, Campbell knew he was lying as he had surveillance footage of Marling's actions.
Campbell and two other district employees then began watching additional videos from Frazeysburg Elementary. They located numerous clips that were significant involving Marling's behavior.
The assistant superintendent was cited saying he would not touch a female family member in the way in which Marling was and definitely not a student. He was shocked, according to Welch, by what he witnessed in the footage.
Despite the building evidence, Marling was not placed on paid administrative leave and was instead allowed to continue with his post as principal.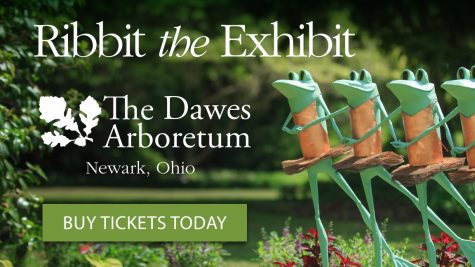 On Friday, January 11, 2019, after still not being placed on leave, an anonymous complaint was made to the Muskingum County Children Services for "disturbing activity" at Frazeysburg Elementary regarding numerous incidents regarding Marling touching girls inappropriately.
In that message, a concern was cited that employees with the district believed that Marling's relationship with the superintendent had prevented anything from happening to him due to the fact that there was a meeting earlier in the week and he was still at the elementary, despite substantial evidence against him.
That person also expressed that multiple teachers were afraid of losing their jobs if they talked to anyone, but believed that if there was an investigation, that teachers would talk about what they had witnessed.
Details of that report are forwarded to Gearhart who then informs Neal and Campbell that he needs to collect all the videos as evidence.
Shockingly, on January 15, in emails uncovered by Y-City News, Neal is caught in an email chain with Marling discussing buying a recreational vehicle (RV) for which Marling has provided a coupon.
It isn't until two more days later, January 17, that Marling is instructed to turn in his district keys and not to step foot on district property. Parents are not notified and the public is not informed until mid-February when it is reported in the media.
That summer, months into the criminal investigation, the Tri-Valley District office is "raided" by the Muskingum County Sheriff's Office and Neal's cell phone is taken.
According to documents made available by Neal's attempt to unseal the search warrant, it is revealed that he is under criminal investigation himself.
Later that year, in late October of 2019, a Muskingum County Grand Jury indicts Marling on 11 counts of gross sexual imposition, all third-degree felonies, he faced a potential prison sentence of decades in prison.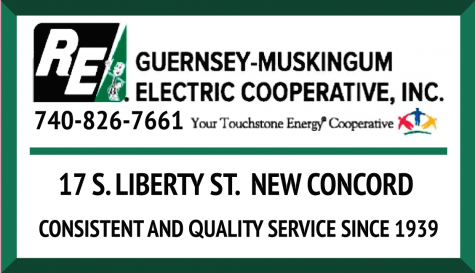 After multiple delays due to the pandemic, Marling was set to go to trial on Monday, August 23, when on the Friday before, it was revealed that he had reached a plea deal with the Prosecutor's Office.
He would skirt having to be a registered sex offender or have a felony on his record. He would instead plead guilty to four second-degree misdemeanor charges of attempted child endangerment.
In a press release issued by Prosecutor Ron Welch, he said he is glad to be giving the victims, in this case, some justice, however imperfect it may be.
"At no time throughout this case has there been a dispute as to the defendant's actions," Welch wrote. "Rather, the dispute among the parties has consistently focused on the defendant's sexual motivation for those actions."
Welch added that as part of the plea, Marling will lose his teaching license, helping to prevent him from having access to a pool of vulnerable children in the future.
Saying in a post-court appearance press meeting that it was one of the toughest decisions of his career, Welch applauded the victims for coming forward, as well as their patience and understanding throughout the entire process.
The news that Marling would go from facing possibly the rest of his life behind bars in state prison to at most a year in the county jail did not favor well with local residents.
Welch has previously noted that crimes involving the sexual exploitation of young children are some of the hardest cases and the work of defense attorneys to attack victims on the stand during a trial discourages them from wanting to move forward.
Marling appeared to be enjoying his newfound freedom, Y-City News was flooded with messages identifying him at the 175th Muskingum County Fair around the same age children he is known to target.
According to Welch, the investigation into the failure to report is still ongoing.
A sentencing date has not yet been set for Marling, but it is expected to occur in the next 30 days. Muskingum County Judge Scott Rankin has ordered a presentence investigation to be conducted.
CORRECTION: A previous version of this story identified former Nashport Principal Fritzi Gibson as having first interviewed Marling. According to Gibson, she was not tasked with interviewing those future staff members who would be hired for the following school year, as she was retiring. Bevard was not officially hired by the board of education until its April 2014 meeting. Marling was hired the following month. Gibson elaborated that Bevard was tasked with at least some of the hiring of personnel for the 2014-2015 school year but could not say definitively that Bevard was involved in the original interview of Marling.