Former CareyTown employee sentenced to 28 years for raping, kidnapping children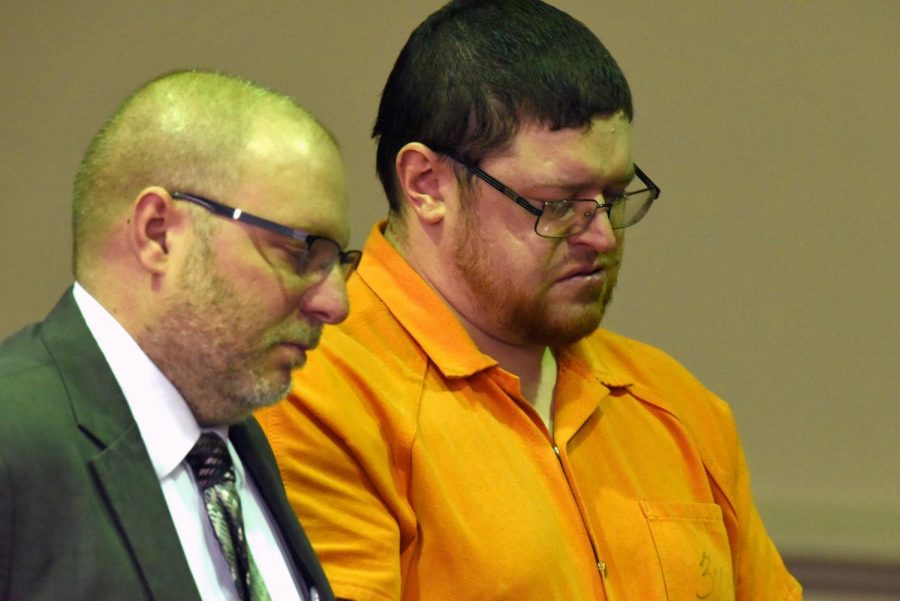 Derek Shaffer, a former CareyTown Preschool and Child Care Center employee, was sentenced to 28 years and 6 months in prison for raping and kidnapping children from the facility.
After pleading guilty and taking a plea deal from the State of Ohio, Shaffer's mandatory life sentence was waived and a maximum of 38 years and 6 months in prison was recommended.
"We obviously thought he was deserving of 38 and a half years, but 28 and a half years is still a substantial sentence,"  Muskingum County Assistant Prosecuting Attorney Ron Welch said Wednesday evening.
Shaffer pleaded guilty to two counts of rape, two counts of kidnapping, three counts of gross sexual imposition and one count of pandering obscenity on Oct. 31.
Twenty-two years of Shaffer's sentence is mandatory before he's eligible for parole.
During Shaffer's sentencing in the Muskingum County Court of Common Pleas, Welch stated that Shaffer abused his power and manipulated children at the facility.
Over a period of time, during movie time at CareyTown, 32-year-old Shaffer would have children sit on his lap and assault them in the presence of other children and staff members, Welch said.
He added that, oftentimes, people who commit such crimes do them in private.
The facility and its staff members are not being investigated as no one knew of Shaffer's assaults on the children.
"Nobody saw him doing anything sexual, they saw him with the kids on his lap and things like that, but nobody saw him doing anything at that point and time," Welch said Wednesday evening.
There were three separate victims involved in State's case against Shaffer. All three victims were under the age of 10 when they were assaulted by Shaffer.
"The defendant changed forever, not only the lives of the victims but the victims' families," Welch said in court.
Due to Shaffer's cooperation, taking a plea deal and not making the children testify against him during a trial, he did not receive the maximum sentence of 38 years and 6 months.
In his negotiation with the State, it was discovered that Shaffer had sexually assaulted at least two other children at the facility.
"Part of the negotiation and getting rid of the life sentence was the fact that he had to sit down and tell us if there was anybody that we did not know about," Welch said Wednesday evening.
Before addressing the judge, Keith Edwards, Shaffer's defense attorney, addressed the victims' families who were lining the benches at the back of the courtroom.
Edwards said that while it is his job to defend Shaffer, he does not condone or excuse any of the crimes he committed and harm he inflicted upon the victims and their families.
"Nothing I'm saying is to minimize what happened in this case," Edwards said while addressing the families." These are serious crimes … they always have long-lasting effects."
When discussing Shaffer's sentencing factors, Edwards pointed out that Shaffer did not require the case go to trial so the children in the case did not have to testify. He said that as odd as it sounded, Shaffer didn't want to "re-victimize these children" as he recognizes the harm he inflicted upon them and does truly care about them.
Edwards also said that the victims and their families are not the only ones who have been victimized by the crimes committed. Shaffer's family members are also victims, although they have stood by his side and supported him through his case.
Many people have blamed Shaffer's family for his behavior, according to Edwards, but he said it's not their fault. Shaffer did not grow up in an unhealthy or abusive environment as a child.
After Edwards spoke on Shaffer's behalf, Judge Mark Fleegle gave Shaffer a chance to speak.
Becoming emotional, Shaffer apologized to the victims and their families for the harm and pain he caused them.
"I'd like to apologize to the victims and their families for what I did," Shaffer said while becoming emotional. "There's no excuse for it."
He also apologized to his own family for the struggles they have had to endure through this time. He asked that he be shown mercy and told Fleegle of future plans he had to start his own business with his father and amend relations with his girlfriend.
"I'm a very God-fearing person, your honor, and I pray that he takes mercy on me," Shaffer said.
Shaffer also said that he's sick and has urges that are out of his control. He wants to get help and treatment for the illness he has experienced.
Fleegle read two letters that were written to the court from a mother of one of the victims and the young victim herself before sentencing Shaffer.
The mother wrote that the day her daughter came into her life in 2007 was the happiest day of her life. Her daughter was always smiling, filled with joy and loved to sing. After becoming a victim of Shaffer, her daughter grew into a child she didn't recognize. The mother wrote that she stopped smiling and didn't sing anymore. The child also attempted to take her own life, a day that her mother described as one of the worst days of her life.
The woman's daughter, one of Shaffer's victims, wrote that she's now home-schooled as she's afraid to return to traditional schooling. She wrote that her parents kept her well informed about the happenings in court regarding Shaffer's case.
"I was so angry when he said he didn't do it. Lying is wrong," the young victim wrote about Shaffer's original plea of not guilty.
In the letter, the victim wrote that she would be 49 years-old when Shaffer got out of prison if he received the maximum sentence of 38 years. She said that means each birthday she gets one year older, it's one year closer to Shaffer being able to hurt someone else.
"He's still a liar to me," she wrote. "He's a bad person."
Shaffer was originally charged with six counts of kidnapping with sexual motivation specification, first degree felonies, six counts of rape of a child under the age of 10, first degree felonies, six counts of gross sexual imposition, third degree felonies, and one count of pandering obscenity involving a minor, a second degree felony.
In his sentencing, Judge Mark Fleegle also required that Shaffer register as a Tier III sex offender for life with registration every 90 days.
Shaffer has 119 days of jail credit as he was arrested at his Whitham Avenue home on the night of Aug. 9 by officers from the Zanesville Police Department and the Muskingum County Sheriff's Office.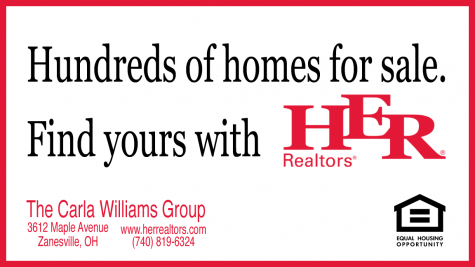 For more information on the case, read: