Man held on $50,000 after colliding head-on with deputy on Maple Avenue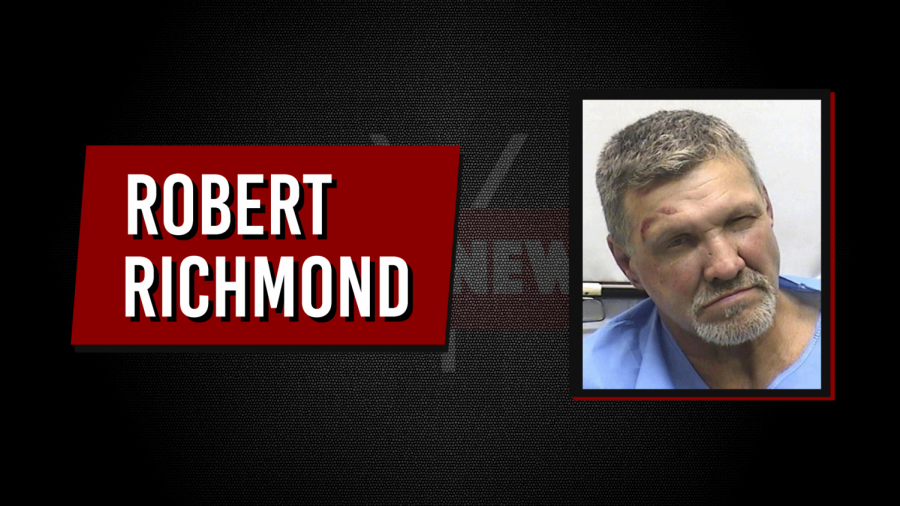 A Cambridge man faces felony charges after allegedly fleeing from Zanesville police officers and crashing head-on into a deputy the evening of Friday, Jan. 4.  
Robert Richmond, 53, was arraigned in the Zanesville Municipal Court on Monday, Jan. 7, regarding one charge of failure to comply, a third-degree felony.
Additional charges could be brought against Richmond as the investigation into the incident is still active, ZPD Captain Scott Comstock said.
"He was fleeing actively from us, Zanesville Police Department, and obviously the Sheriff's Office got involved to assist and a deputy, not involved in the pursuit but was responding to the area to assist, is who he collided with up there on Maple right around Beverly," Comstock said.
Officers from the ZPD attempted to pull Richmond over for a traffic stop before he tried to evade police, law enforcement said. MCSO was called in to assist with the pursuit. Richmond later jumped the concrete barrier on Maple Avenue, outside of Wendy's, and collided head-on with a deputy.
According to Muskingum County Sheriff Matt Lutz, Deputy Brodie Brewer, who collided head-on with Richmond, was released from the hospital Friday night and has since returned to work.
Richmond is currently being held in the Zanesville City Jail on a $50,000 bond. That bond was continued during his arraignment Monday in municipal court.
The case is scheduled to be presented to grand jury for indictment, according to Vicky Kirk, the Zanesville Municipal Court Clerk. If Richmond is not indicted by grand jury, he will appear in the municipal court for a preliminary hearing on Jan. 10 at 10 a.m.
For more information on this story read: Deputy injured in crash as result of pursuit