Deputy injured in crash as result of pursuit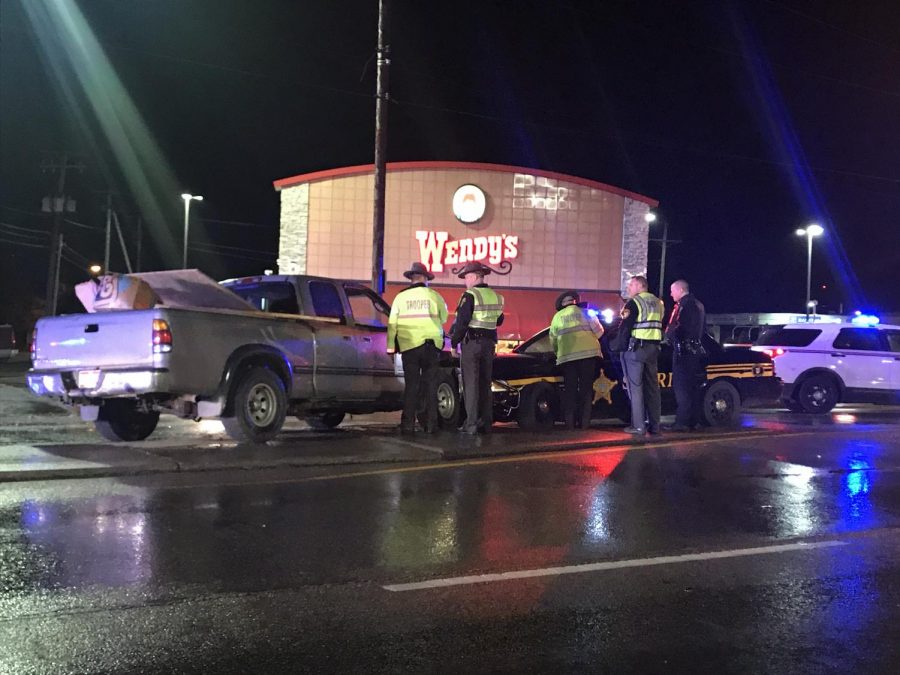 A driver of a pickup truck being pursued by police on Maple Avenue jumped a median and crashed head-on with a Muskingum County Sheriff's Deputy Friday evening, leaving himself and the deputy injured.
Officers from the Zanesville Police Department were chasing the driver who originally failed to pull over for a traffic violation stop around 7:48 p.m. ZPD requested assistance from the MCSO in the pursuit, which ended when the driver hopped the concrete median on Maple Avenue, across from Wendy's, and crashed into the deputy, Ohio State Highway Patrol Lieutenant Matt Boyd said.
Both the deputy and the driver of the pick-up truck were taken to the hospital. The severity of the men's injuries are unclear, but both were conscious when they were transported to the hospital, Boyd said.
The driver of the pick-up truck, whose name is not being released at this time, was the only person in the vehicle.
It's unclear what traffic violation initially started the pursuit. A ZPD officer said the situation is under investigation. Police are still evaluating charges associated with the incident.
ZPD, MCSO, OSP and Zanesville Fire Department were all on scene.