Zanesville man arrested with enough Fentanyl to kill 1 million people
A convicted felon is back behind bars after becoming the target of a local drug investigation, just months after he was released from prison.
David M. Giamarco, 44-years-old, was found to be in possession of over 1,000 grams of suspected Fentanyl, enough to kill at least one million people.
The case presents a glimpse of the stark reality law enforcement faces as they experience record-breaking overdose deaths, the quantity of drugs, like Fentanyl, flowing nearly freely across the southern border and the increased violence associated with upticks in the illegal narcotics trade.
National Security Officials are also worried about the prevalence of Fentanyl as well as Carfentanila (100 times more potent) which could be used by a nefarious individual or individuals as a means to commit mass murder by putting the opioids into the food or water supply.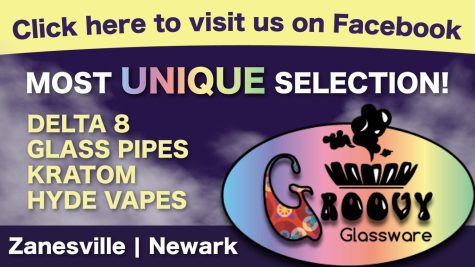 At a press conference hosted by Muskingum County Sheriff Matt Lutz and recently commissioned Zanesville Police Chief Scott Comstock, the duo spoke about a recent joint operation aimed at taking drugs off the street that took down a major supplier.
According to Lutz, investigators spent nearly six months building a case against Giamarco, which included setting up controlled buys to prove his involvement in the illegal narcotics trade. Giamarco was previously convicted in 2018 for felony drug trafficking which netted him 24 months behind bars.
Once law enforcement secured charges against Giamarco, they obtained a warrant for his arrest. Officers were then able to initiate a traffic stop where they not only apprehended Giamarco, but $2,200 in U.S. Currency, marijuana and drug packaging material, all from his involvement in the illegal drug trade.
Around the same time, the county's Special Response Team executed a search warrant along Moxahala Avenue and members of the CODE Task Force executed a search warrant along Ontario Street.
At the residence on Moxahala, four individuals were detained, one of which had a local active warrant. The search resulted in two firearms, a press for manufacturing drugs, scales, packaging material and miscellaneous drug paraphernalia being found.
On Ontario, at another residence, law enforcement located over 1,000 grams of suspected Fentanyl, over 800 grams of suspected Methamphetamines and over 100 grams of Cocaine along with an additional two handguns and materials to manufacture illegal drugs.
According to the United States Department of Justice, just two milligrams of Fentanyl is enough to cause a lethal overdose, meaning that roughly one million people could have been killed by the illegal narcotic. The seized Fentanyl alone has a potential street value of nearly $200,000.
"A kilo is when you know you're dealing with a major player," said Chief Comstock. "With the opioid epidemic, we know how deadly Fentanyl is. When you're talking kilos, you know you're talking big time. This would have had a significant impact on the community"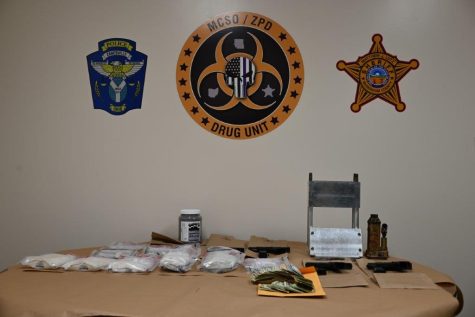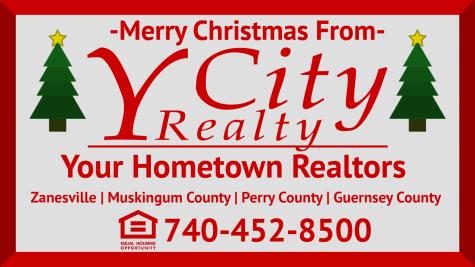 "This guy (Giamarco) is a known criminal to us, he's been in prison numerous times and here he is back out on the streets pedaling this stuff in our community," said Sheriff Lutz. "This is the exact person that we need to have off the street. Our drug unit is doing a phenomenal job, has for the last 15 years working together, and because we can't control our borders we aren't going to eliminate it. We have bought illegal drugs from Mexico for the last 15 years and it's going to continue until something happens to that."
"These criminals better get the message," added Lutz. "If you come to Zanesville and mess around, you're going to get the hammer for it." Both he and Chief Comstock praised their collaboration with the Muskingum County Prosecutor's Office to bring stringent charges that deter likely would-be drug traffickers.
The investigation was aided by concerned local citizens that brought notice (by email, mail and phone tip) of Giamarco's activities. He is currently incarcerated in the Zanesville City Jail on a $500,000 bond.
Giamarco has been charged with one count of illegal manufacture of drugs, Fentanyl, a second-degree felony, one count of illegal manufacture of drugs, Cocaine, a second-degree felony, one count of trafficking in Cocaine, a fourth-degree felony, three counts of trafficking in a fentanyl-related compound, all fifth-degree felonies, two counts of trafficking in cocaine, both fifth-degree felonies, and two counts of permitting drug abuse, both fifth-degree felonies.
More charges are likely as prosecutors review materials recovered during the search warrant and apply additional criminal charges. Additional individuals may also be charged as the investigation continues.
It's also likely that those who own the two homes that were served search warrants could also face the legal seizure of their properties as well as face criminal charges themselves for permitting the illegal activity.
The owner of the residence along Moxahala Avenue, for example, Thomas Withers Sr., appears to also live at the home, demonstrating he knew what illegal activity was occurring.
The residence along Ontario Street is owned by 29-year-old Kylee Roberts. It is not where she is registered to live and the property is likely a rental. She also appears to own two other properties, both along Cliffwood Avenue, adjacent properties.
Muskingum County Prosecutor Ron Welch has publicly said and demonstrated his intention to charge owners, seize properties and demolish the structures used to facilitate the drug trade.