Comstock recently sworn in as chief surrounded by family, friends and coworkers
An officer with 20 years of service to the Zanesville community was sworn in Monday evening as the city's next police chief. Council Chambers were packed full of supporters – there to celebrate the man, his accomplishment and the occasion.
Scott Comstock, most recently having held the rank of captain and serving as interim chief of the department since this summer when Chief Tony Coury retired, now officially holds the title of chief and plans to do so for the following decade.
Sworn in by Zanesville Mayor Don Mason, Comstock detailed in a short speech after the official ceremony his plans for the department which includes keeping the ranks of uniformed officers fully staffed as well as a goal of creating a motorcycle unit.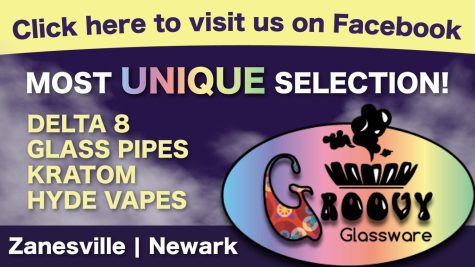 Comstock, 46-years-old, is originally from Columbus. After graduating high school, he enlisted in the United States Air Force.
After four years of service, Comstock returned home to the Buckeye State and attended Muskingum Area Technical College (now Zane State College) with the hopes of becoming a police officer.
Originally, he intended to become a trooper with the Ohio State Highway Patrol, however, while in town, Comstock heard there was an opening with the Zanesville Police Department and 'the rest is history.'
He began as a corrections officer and then quickly transitioned to patrol. From there, he would serve as a sergeant, lieutenant and captain, most recently spending four-and-a-half years as the patrol bureau commander.
Pledging to spend the next 10 years, the remainder of his law enforcement career, as chief of the Zanesville Police, Comstock smiled with pride speaking in a post-ceremony interview about getting to lead the department he has got to spend the majority of his life at.
"Although I'm not originally from Zanesville," Comstock said. "I've been in the community for 20-plus years. I have a really good understanding of the public safety side of things. I've been working with community members and have been attending additional schooling, creating a plan for taking this department forward."
One of those initiatives, supported by Mayor Mason, is to implement a motorcycle unit, something the city once had previously.
Comstock said he is very grateful for the many fellow officers and members of the community, as well as his own family, who came to his swearing-in ceremony. He also said he looks forward to engaging with those in the community through his new role as chief of the department.