Jury finds Columbus man guilty of major drug offenses in Muskingum County
With his two co-defendants already more than a year into their prison sentences after taking plea deals in 2017, Anthony Colston chose to take his drug case before the jury this week.
After two days of testimony and presentation of evidence, Colston was found guilty of both his charges Wednesday evening and faces up to 22 years for conspiracy to trafficking in cocaine and engaging in a pattern of corrupt activity, felonies of the first degree with major drug offender specifications.
Colston's conviction was the byproduct of a decade-long case building up to the arrest of Columbus drug supplier Mario "Casino" Claytor.
Several other prominent drug traffickers were also targeted in the investigation.
In September 2016, Narcotics detectives from the Muskingum County Sheriff's Office and the Zanesville Police Department teamed up with a former drug dealer looking to rectify his past after he was shot and robbed while carrying cocaine.
"I got shot and almost lost my life. It's not worth it," the confidential informant (CI), who will remain unnamed for his own safety, told members of the jury while testifying as State witness Wednesday.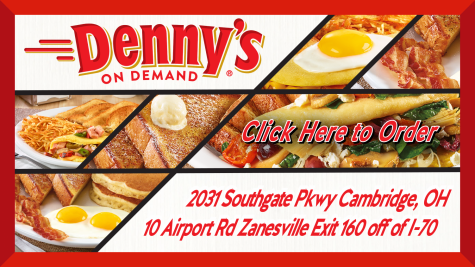 Explaining why he chose to assist the Zanesville-Muskingum County Joint Drug Unit with their investigation targeting major drug offenders in the area, the CI asked the jury "Do you want your kids to be on drugs?"
In the case of Colston, the CI's role was to secretly record a drug transaction arranged with Claytor, who the CI had previously met in jail. 
The video recording of the first transaction shows the CI getting into a car driven by Colston, who was delivering the cocaine on behalf of Claytor.
Colston can be observed asking the CI if he was capable of selling a variety of drugs including methamphetamine and heroin, in addition to the cocaine he was there to buy.  
Several days later, another recording showed a similar transaction between the CI and Colston, this time with a greater amount of cocaine than the one ounce sold in the previous deal.
The CI waited on the porch of his Pierce Street home for the delivery and received a phone call from Claytor.
Once again, the CI stepped into the car and took a seat next to the defendant, Colston.
A transaction took place, but not for the pre-arranged 4.5 ounces since the CI comes up short $300. Instead, 4 ounces of cocaine was exchanged for the cash.
Each exchange between the CI and the defendant was observed by narcotics detectives, who were undercover in neighboring homes, narcotics detectives Wilhite, as well as Mike Patrick of the Zanesville Police Department testified.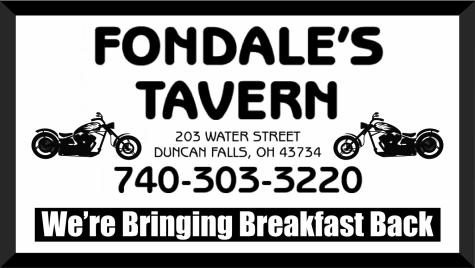 With Colston's face on video and tattoos visible for identification, Muskingum County Assistant Prosecuting Attorney John Litle told the jury that there was no catch to the case.
"The money gets handed over. You've seen his tattoos. You've seen his face," Litle told the jury during his closing argument.
However, Litle explained that even with a case as straightforward as Colston's, the defendant could still choose to exercise his constitutional right to a jury trial.
With the criminal transaction recorded on camera, the central argument defense attorney James Watson presented was that the CI was "double dealing."
Even though the CI said it had "been a minute" since he dealt, Watson attempted to convince the jury otherwise.
"I venture to say that he continued to sell drugs," Watson told the jury during closing arguments.
Throughout the second day of trial, Watson would ask the CI why he was boasting about the supply he had purchased in the presence of his house guests, who were seen coming and going from his front porch.
"It's called word of mouth," the CI answered, explaining that it was necessary to build up his reputation to continue his undercover act.
He explained that kicking visitors off his porch would also make him look suspicious, potentially putting the operation in jeopardy.
The defense also focused on one particular point in the video in which a friend of the CI's is seen holding marijuana in his hand.
"Watching an hour and 40 minutes of video trying to determine if he has marijuana has nothing to do with the case," said Litle.
Additionally, Litle told the jury it was not logical for the CI to engage in a separate deal independent of his task with the drug unit operation.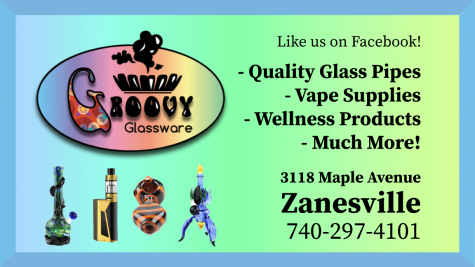 In the end, the jury sided with the State, finding Colston guilty on count one — conspiracy to trafficking in drugs, cocaine in an amount greater than 100 grams, and count two — engaging in a pattern of corrupt activity involving an amount greater than $1,000.
Colston faces a possible maximum sentence of 22 years in prison or 11 years if run concurrently.
"I can't answer for him why he took it to trial. I'm going to guess that he didn't want to do as much prison as comes with committing these types of offenses in Muskingum County," said Litle. "A lot of people who are not from around here do not understand that this is not Columbus and the amount of time that you're going to get punished for selling drugs here is a whole lot more than if you just didn't sell drugs here and you did it somewhere else."
Also indicted with Colston were Claytor and Derron Felder. Claytor is serving 14 years, and Felder was sentenced to 60 months.
Others charged in the same drug investigation include:
Gregory "Gabby" Butcher — Sentenced to 20 years

Tydell Butcher — Sentenced to 18 months

Gerald Draughn — Case pending trial

Greg Gibson —Violated community control and alternately sentenced to 11 months

Ashley Hargraves — Sentenced to four years

Jayana Pantaleo — Violated community control and alternately sentenced to 12 months

Jodee Ritterbeck — Sentenced to seven years

Jonathan "Moe" Smith — Sentenced to 21 years
Litle explained that while Colston was committing the act of trafficking in drugs, his indictment was unique due its timing in conjunction with a short-lived Ohio Supreme Court ruling.
On Dec. 23, 2016, the Ohio Supreme Court briefly ruled in the case of State v. Gonzales that it was the burden of the prosecution to prove the contents of a mixed-substance containing cocaine meet the legal weight threshold to be considered a felony.
After controversy, the ruling was reconsidered and amended in March 2017, now stating that any filler in a cocaine mixture can be applied toward its total weight for the consideration of penalties.
The Gonzales case saved Colston from being prosecuted for two first-degree felony counts of trafficking in drugs as opposed to the single-count, conspiracy alternative he received.