From church to state: Recovery home reopening in the name of rebuilding lives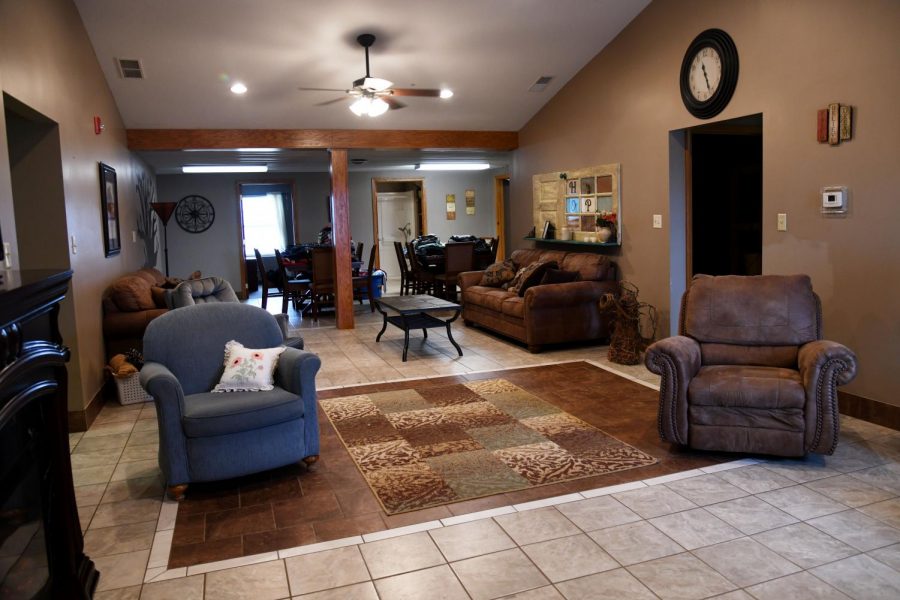 An early recovery house for women is reopening in Duncan Falls in hopes of saving women from a life of addiction.
Naomi's House opened in 2014 as a facility through Cornerstone Church to serve as a recovery home for local women. After struggling to keep its doors open, the home was forced to close a year and a half after taking off.
In 2019, Muskingum Behavioral Health is reopening Naomi's House as a recovery residence for women in early recovery.
"I've been watching Naomi since there was the floor poured," Steve Carrel, Executive Director of Muskingum Behavioral Health, said. "I heard about it. I was excited about it."
Carrel said when the facility was struggling, he wanted to buy it from Cornerstone and take it on under MBH. After many conversations with Pastor Steve Harrop of Cornerstone, Carrel decided he couldn't afford to rent the residence and operate it with his current budget.
The struggles of the residence became too much for the staff and church body at Cornerstone to continue, forcing the church to close the facility's doors in 2016.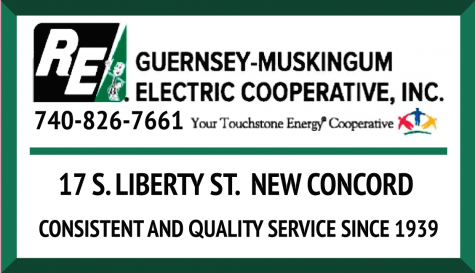 "After a year and a half we realized it was not our calling. Some of the women felt like they had failed," Harrop said. "I told them we have not failed, but have successfully discovered what we are not supposed to be doing. However, we still believed it was the Lord who instructed us to build Naomi's house."
While the home didn't succeed under Cornerstone's operation, Carrel knew there was a need in the community for a recovery facility, a need he couldn't ignore after speaking with an employee from Genesis Hospital.
"I was having a conversation with Sue Hoover from Genesis, she's over the OB unit … she said, 'Steve I don't know what to do,' she said, 'we've had, in the last month, five women choose homelessness and losing their babies over going back to their home situation,'" Carrel said of a conversation the two had in February 2018. "'I said 'that's not right.'"
After their conversation, Carrel approached Harrop again about Naomi's House to see if the two could work out a deal.
"I said, 'Steve (Harrop) I can't do it. I can't generate that kind of income for this kind of facility,'" Carrel said. "And all of a sudden, he got this weird smile on his face and he said, 'how would you like to buy it.'"
At the time, Carrel was in the process of being approved for a grant, and the amount he was receiving almost matched what Harrop said Cornerstone would sell the property for.
Seven months later, MBH signed to purchase the nearly fully-furnished, facility from Cornerstone. Naomi's House is set to reopen its doors on March 1.
The home is a level-three recovery residence with 10 dorm-style rooms — five that have accommodations for babies — shared restrooms, showers, a kitchen, laundry room, living room and two dining rooms.
While the residence is for women in early recovery, women that move into Naomi's House are welcome to stay as long as they wish.
With Naomi's House being a level-three facility, MBH has the ability to have house rules and is required to have a person employed by the organization on-site to monitor and help the women in recovery.
The house mom — an LPN and a woman with at least eight years of recovery under her belt — has been employed by MBH and is in the process of transitioning into the home.
"She's pretty much devoted a lot of her life to helping, especially women, get in and remain in recovery," Carrel said. "She sponsors, I think, half of Zanesville. She's involved in a lot of stuff in the recovery world."
Due to situations many of the women will be coming from, there will be rules in place to approve who comes into the facility that doesn't live there, among other structured routines and guidelines.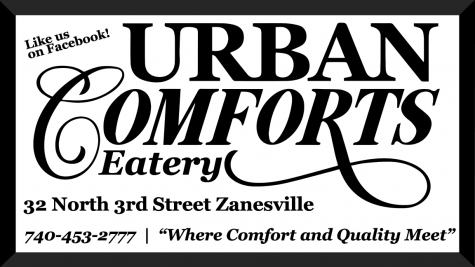 "A lot of the people we're going to be dealing with are going to be coming from broken home situations, situations that aren't good," Carrel said. "We're going to have some women who are going to have boyfriends/pimps that assisted them in becoming addicts."
Since word of Naomi's House reopening has spread, many people from the community, and women specifically, have jumped at the opportunity to donate items, volunteer their time and show support for the women who will be living in the home.
"If all of them follow through, I have a whole army of women who wanted to give of their time to just be strong female role models, cause that's what we're going to need," Carrel said.
MBH, along with the State of Ohio, uses the social model of recovery housing which makes people living in those residential facilities very active participants in their own recovery. With the social model, MBH has a person to help the women through recovery, but it's going to be up to the residents to figure out how to live in a house with nine other women, and potentially children, sharing limited space.
"It's not only a lot of women, these are women who are putting their lives back together drug free," Carrel said. "And for some of them, they're going to be learning parenting."
Naomi's House is not treatment, it's where women in recovery are going to live and be encouraged to live drug-free. The residents will be encouraged to participate in recovery events and may attend treatment.
Recovery coaches, parent mentors and recovery navigators will meet and work with the women to help them along their recovery path.

"These women are going to be surrounded and held up by their community," Carrel said.
MBH has also requested the help and mentorship from women at Cornerstone Church. The church told Carrel their members are not abandoning Naomi's House they just aren't running the facility anymore.
"Two happy entities of people will be working together to help rebuild women's lives," Harrop said. "We look forward to assisting MBH in anyway possible and working as collaborative partners."
MBH is now accepting applications from women who wish to live in the home. Any women interested should call 740.454.1266.