20 year-old gets 18 years for armed robbery, creates scene in courtroom
After Judge Kelly Cottrill handed Timothy Tipton a 18 year sentence, Tipton yelled at Cottrill, "This court's a joke. You're a bitch."
The 20-year-old man was sentenced in a separate court session from other inmates Monday afternoon and was surrounded by three deputies during his re-sentencing.
Tipton was scheduled to be sentenced on Friday, Feb. 1, but due to confusion regarding the mandatory prison time with his firearm specification, he appeared Monday afternoon for a second hearing.
Tipton was sentenced to 18 years on one count of aggravated robbery with a firearm specification – a first-degree felony, four counts of kidnapping with a firearm specification – first-degree felonies, one count of tampering with evidence – a third-degree felony, one count of theft less than $1,000 – a first-degree misdemeanor and one count of safecracking – a fourth-degree felony.
Due to his two firearm specifications, Tipton received an additional, mandatory six years added on to his 12-year sentence.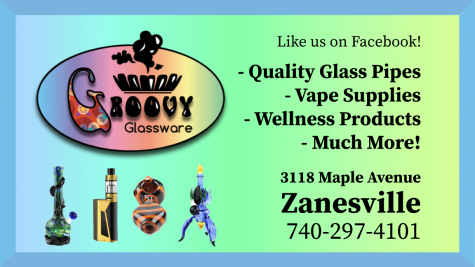 According to Assistant Prosecuting Attorney Ron Welch, on May 12, 2018 Tipton robbed the Little Caesars on Maple Avenue at gunpoint. There were four victims present at the time of the robbery. Clothing and DNA from the pizza shop connected Tipton to the incident, Welch said.
During his chance to speak, Tipton argued that his sentence is harsh and he will be incarcerated for over three-quarters of the time he's been alive.
"There's nothing I can say to change your mind," Tipton said to Cottrill before continuing on to state that he's a young man and the length of his sentence is not allowing him to reintegrate into society as a rehabilitated person.
Cottrill began addressing Assistant Prosecuting Attorney Ron Welch regarding terms of sentencing when Tipton interrupted with an additional comment.
"They're putting me away and throwing the keys," Tipton interjected.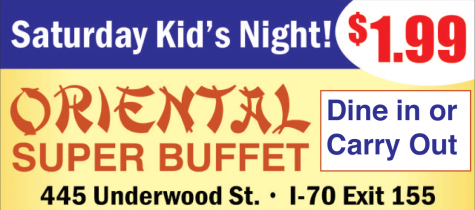 Cottrill finalized Tipton's sentence, announcing he received 18 years after a discussion with defense attorney Nicole Churchill and Welch regarding when Tipton would be eligible for parole. Due to the mandatory sentence on his firearm specifications being served consecutively to his original 12 years, it's unclear when Tipton will be eligible for parole.
In addition to Tipton's prison sentence, he is required to pay $462 of restitution.
As Cottrill began to exit the courtroom, Tipton started yelling at the judge about the fairness of his sentencing.
"So I can't ask any questions?" Tipton said as Cottrill stood up from his chair.
All three deputies quickly surrounded Tipton as he became more upset and continued yelling obscenities as the judge exited the courtroom.