Richmond pleads not guilty to felonious assault after head-on collision with deputy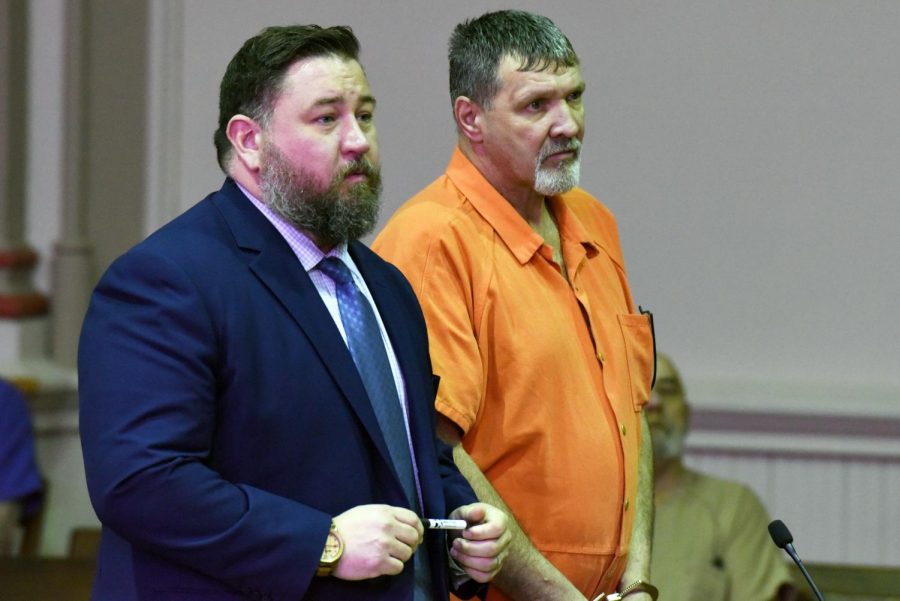 The man who allegedly fled from police on Maple Avenue before colliding head-on with a deputy pleaded not guilty to two felony charges during his arraignment in common pleas court Wednesday morning.
Robert Richmond of Cambridge pleaded not guilty to failure to comply with a risk of harm specification, a third-degree felony, and felonious assault on a peace officer, a first-degree felony.
On Friday, Jan. 4, Richmond, 53, allegedly attempted to evade officers of the Zanesville Police Department after an officer tried to pull him over for a traffic stop, according to law enforcement.
Upon a vehicle pursuit ensuing, the Muskingum County Sheriff's Office was called in to assist with the chase.
As a deputy was driving southbound on Maple Avenue in response to the incident, Richmond, who was driving northbound, went over the concrete median before colliding head-on with the deputy in front of Wendy's, ZPD Captain Scott Comstock said in a previous Y-City News report.
Richmond and the deputy, Brodie Brewer, were taken to the hospital with non-life threatening injuries.
Brewer was released from the hospital that evening and returned to work a couple days later, Muskingum County Sheriff Matt Lutz said.
According to Richmond's indictment, a felony charge of failure to comply means Richmond is accused of "causing a substantial risk of serious physical harm to persons or property" while attempting to elude or flee a police officer.
The indictment goes on to state that Richmond knowingly attempted to or did cause harm to the deputy he crashed into with his pickup truck, which is considered a deadly weapon under state law.
Richmond was held in the Zanesville City Jail on a $50,000 until he was indicted. He is currently being held in the Muskingum County Jail on a $250,000 bond.
For more information on this story: