'Dude, Be Kind Week!' reminding people to be kind to those around them
It's easy to cast kindness aside during the business of everyday life, but the Muskingum Valley Educational Service Center is making an effort to reintegrate kindness into the community.
The goal of "Dude, Be Kind" week is to start conversations, and potentially activities, to promote kindness, gratitude and inclusiveness throughout the communities that ESC serves, and beyond.
The initiative reminds people to be kind to everyone they interact with, especially people that are often an afterthought in everyday life.
"Dude, Be Kind Week" was founded by ESC Communications Coordinator Kim Tatman in 2017 after she and a friend were discussing the lack of kindness in the world. Both Tatman and her friend purchased t-shirts with an encouraging message to be kind on the front and wore them around as a sort of social experiment, she said.
"We were just blown away by how much people would run up to us and ask us, 'Where did you get that shirt,' or 'I need that shirt' or 'People really need to follow the directions on your shirt,'" Tatman said. "It just kind of spurred us to think that it could be more than just the t-shirts."
As a response to the social experiment, Tatman asked her superintendent at ESC if some of the administrative assistants could paint rocks for the Kindness Rocks Initiative. From there, the idea blossomed into a week-long endeavor to encourage people to spread kindness wherever they go.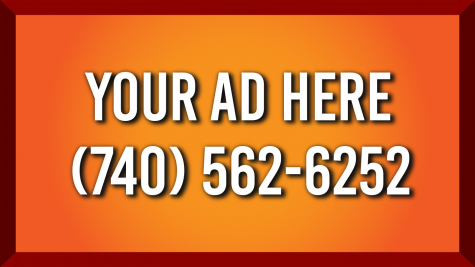 Since April 2017, Tatman said that ESC has presented to over 3,200 people about "Dude, Be Kind Week" and the Kindness Rocks.
"I think the power of "Dude, Be Kind" is that it empowers people to do positive things. It's not negative right off the get-go with an 'anti-' or 'against' something from the very beginning," Tatman said. "I just think when you ask someone or give someone the power to make a positive choice, it's a lot more power than when you right off the get-go ask them not to do something."
Thursday morning, the Muskingum County Commissioners presented Tatman with a proclamation declaring the week of Nov. 11 through Nov. 17 "Dude, Be Kind Week" throughout Muskingum County.
Muskingum County Commissioner Mollie Crooks commended Tatman for her dedication to "Dude, Be Kind Week" and said that if any person was going to lead the initiative, Tatman was the one to do it.
Shirts for "Dude, Be Kind Week" can be purchased from Misty Hill at the Village Gift Shop in Duncan Falls.
The week is surrounding World Kindness Day which always falls on Nov. 13.
The Muskingum Valley ESC is asking anyone that participates in "Dude, Be Kind Week" to post their acts of kindness on social media using the hashtag #2018DBKWeek.