Additional law enforcement agencies deploy body cameras, cite increased transparency
Franklin County, as well as both the City of Newark and the City of Delaware, have become three of the most recent law enforcement agencies to announce the future deployment of body-worn cameras, adding a strong momentum to an already accelerating push for non-equipped departments to secure funding and add the devices as a critical part of an officer's uniform.
Y-City News spoke with law enforcement from around the region to determine which departments still lacked the devices and identify which agencies are likely next to see their deployment.
For many, especially middle-sized and smaller departments, officials say it isn't an issue of not wanting the cameras, but how to find and secure funding to make their purchase and related service costs possible.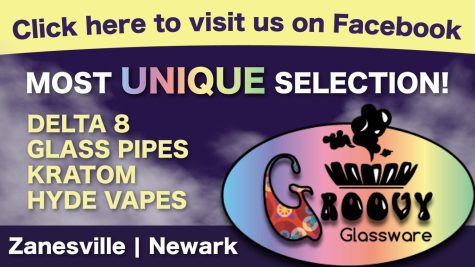 During a community event in downtown Columbus Thursday night, Franklin County Commissioners, the Sheriff and numerous support staff, as well as administrators, debuted for the first time the county's new body-worn cameras that will be utilized by nearly all deputies. The devices will be compatible with their cruiser in-vehicle camera systems.
For Commissioner Erica Crawley it was a moment that finally pulled together the hard work of so many, showing the public what has been going on behind the scenes for multiple years.
As Crawley explained, when Sheriff Dallas Baldwin won his election in 2016, there was a discussion about the possibility of moving forward with body-worn cameras.
Wanting a chance to speak about it with his deputies before coming in fresh from the election and implementing many new changes, Baldwin, who had spent 31 years on the force, most recently as a Lieutenant with the Columbus Police Department, opted to upgrade the patrol car's camera systems, which according to him were outdated and needing to be replaced.
Then the pandemic hit and budgets got locked down, fearing loss of sales tax revenue, but as the country and Ohio came out of it, a more in-depth discussion began. A committee was formed to decide what camera manufacturer the county should go with and the contents of the department's body-worn camera policy that would govern their use.
"To me, it means protection from criticism, it means more ability to serve the public, to let them have trust in us," Sheriff Baldwin explained. "It helps immensely with documenting evidence, taking statements and identifying things that occur. It's simply another tool for law enforcement which helps us build an immense amount of community trust."
Franklin County chose to go with WatchGuard, a Motorola company, that will make the devices compatible with both their radios and in-car equipment. The City of Columbus also recently announced they were upgrading their cameras to the same model, the V300, making both departments compatible for future interoperability, such as with a joint real time crime center.
A feature that Sheriff Baldwin and his Patrol Division Chief, Jim Gilbert, said made the WatchGuard device stand out among its peers was its removable battery. Should a deputy need to work an extended shift or go directly to an off-duty assignment, there won't be any issues with a camera not being charged and ready to record.
"Due to shortages our people are working 12-hour shifts, sometimes more," Sheriff Baldwin added. "With this system, you won't be at the end of your shift and have it run out, which could be when something happens. It's really hard to go to the public and say 'well the battery died,' that sounds like a copout."
Currently, deputies will have to go back to their substation to upload footage, as they do with their patrol vehicles, at the end of their shift, but the cameras are capable of remote upload and the department hopes to roll that feature out eventually. Footage can not be edited and will be securely stored at a data center hosted by Motorola.
Commissioner Crawley said the $2.5 million dollar investment into the cameras and system shows their willingness, with the support of the sheriff, to allocate funds to make the devices possible.
"We are committed to transparency and accountability, the breakdown in public trust with law enforcement is not new, it has been the case for several years, even before the Sheriff came on," said Commissioner Crawley. "We knew this was important to the community and it was important to us.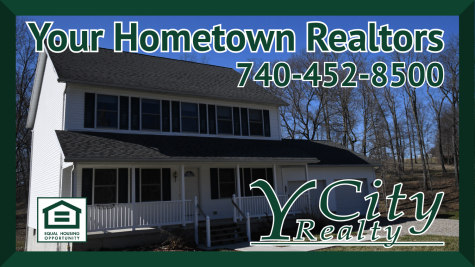 At times, many said, there were heated discussions about what should and shouldn't be redacted from the footage. There was also debate as to the length of the lookback period when a deputy presses the device's record button. Typically, there is a 30 or 60 second audio-stripped segment of footage retained when pressed but due to a particular local case, it was ultimately decided upon five minutes.
A Columbus Police Office, Adam Coy, shot and killed an unarmed Black man, 47-year-old Andre Hill, in a friend's garage when dispatched to reports of a noise complaint. Officer Coy didn't activate his camera until after the shooting, against department policy, resulting in the shooting being captured but without critical audio.
In other cases, such as the shooting of Ma'Khia Bryant in Columbus, body and dash camera footage proved indispensable in clearing the officer and showing the public Bryan's possession of a deadly weapon and her rapid movements as she attempted to stab another.
Commissioner Crawley said she's proud that Franklin County gets to lead as an example to other departments as they debate deploying body cameras but that she also recognizes that it's a cost that some departments and communities can't afford.
"I don't want to say that other surrounding counties don't want to get body cameras, as funding might be an issue, we are just a large county, we have a large budget and were able to set that (money) aside," said Commissioner Crawley. "I think that's why the governor in his last operating budget did make funding available for local law enforcement so they (the state) can shoulder some of that burden to purchase body cameras."
One of those departments to receive funding was the City of Newark, located in Licking County. DeWine announced more than $4.7 million dollars in grant funding to over 100 local law enforcement agencies 'for expenses associated with launching or maintaining body-worn camera programs." Newark Police received $96,000 of their required $150,000.
Still, the money should be enough to assist in equipping every officer with their own camera, but that may require having a program where cameras ane checked in and out for each shift.
The other issue that grows, nearly directly, with the number of deployed cameras is the cost associated with handling the footage.
Franklin County, for example, plans to have a detailed records retention policy for its cameras. Footage of active criminal cases will be kept longer than a traffic stop, for example, where a defendant accepts that they were speeding and pays the ticket. The Ohio State Highway Patrol keeps crash reports and associated photographs, as another example, for five years.
Columbus City Police, which has far more body-worn cameras than even the Franklin County Sheriff's Department will have, is projected to spend $19 million dollars on its 2,105 new body cameras, 460 new in-car systems (with license plate readers), 16 interview room systems and 75 flex units for mounting on tactical gear as well as additional equipment and the storage contract over five years.
In contrast, the Village of New Concord, located in Muskingum County, spends roughly $7,000 a year for its police force of five. Guernsey County meanwhile pays roughly half-a-million a year for its 21 road officers and 16 jailers to have body-worn cameras. Most grant funding from the state or insurers comes in a one-time payment, leaving the county or municipality to cover continuing costs.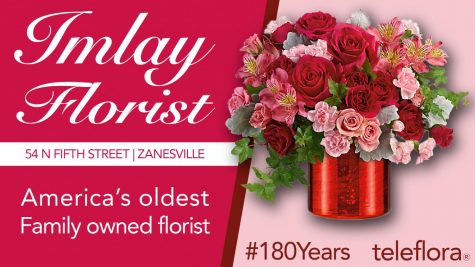 The next largest county without body cameras east of Columbus is the Muskingum County Sheriff's Department (population 86,410), whose patrol vehicles also don't have dash-mounted cameras.
According to Muskingum County Sheriff Matt Lutz, there are a lot of hurdles with equipping his deputies with body cameras. Both up-front and yearly expenses would be 'significant,' as well as the tax on both his office and the Muskingum County Prosecutor's Office, who he said would each likely need an additional full-time person to handle the influx of public record requests.
"In my opinion, we need a new jail more than I need body cameras," commented Lutz who said he would be more inclined to go with an in-car system that would have a dash-mounted camera and clip-on microphone for the officer.
"We need to do something with the mental health issue in this county before we go out and purchase body cams," he added. Lutz also cited the fact that there aren't the number of complaints against his deputies that might convince him the department needs the body-worn cameras to validate reported concerns. "We (also) don't get a lot of requests by the Prosecutor's Office saying that our cases need more evidence to have body cams."
While the analysis done by Y-City News was simply a survey of counties east of Columbus tied to their population, Lutz added that a more useful comparison would be to look at the number of complaints against deputies, civil lawsuits and criminal cases per capita to determine the need and ranking for those sheriff's departments that should deploy body-worn cameras next.
Franklin County (population 1,323,807) will have a full deployment of body-worn cameras for its deputies later this summer after a testing and training period. They will follow Deleware County (population 214,124), Fairfield County (population 158,921), Licking County (population 136,693), Tuscarawas County (population 93,263), Ross County (population 77,093), Knox County (population 62,721), Pickaway County (population 58,539), Guernsey County (population 38,438) and Coshocton County (36,612) who also have body cameras for their deputies.
Some of the aforementioned departments also provide coverage for municipalities within their county, such as the Coshocton County Sheriff's Department which patrols the town of Coshocton (population 10,993), as they don't have their own police force. Not all counties outfit their corrections staff with body cameras, as many jails are equipped with high-definition security cameras, such as is the case with Knox County.
The next largest town east of Columbus without body cameras is the City of Zanesville (Muskingum County – population 24,765), their patrol vehicles do have dash-mounted cameras.
According to Zanesville Mayor Don Mason, echoing remarks made by Muskingum County Sheriff Matt Lutz, costs, both initial and recurring, are the largest prohibitory issue, though his police department has tested body cameras. Mason is awaiting a report from his staff on the future the devices might hold for the city and plans to address the issue 'within the next year.'
With a limited budget, Mason explained, money has to go to where it would most directly benefit public safety. In 2021, Zanesville equipped its officers with new firearms, made sure they have adequate and operation Kevlar Vests, and recently have been replacing aging patrol cars.
Citing recent remarks by Ohio Governor Mike DeWine and Ohio Attorney General Dave Yost, along with their cooperation with the Ohio General Assembly in providing grant money, Mayor Mason said he projects more additional funding will become available shortly to help offset the costs.
The City of Newark (Licking County – population 49,934), the City of Dublin (Franklin, Delaware & Union County – population 41,302), the City of Delaware (Delaware County – population 41,302), the City of Reynoldsburg (Franklin, Fairfield & Licking County – population 41,076), the City of Lancaster (Fairfield County – population 40,552), the City of Westerville, Ohio (Franklin & Delaware County – population 39,190), the City of Upper Arlington (Franklin County – population 36,800), the City of Gahanna (Franklin  County – 35,726 population), the City of Athens (Athens County – population 23,832), the City of Chillicothe (Ross County – population 22,059), the City of Pickerington (Fairfield and Franklin – population 21,257), the City of Whitehall (Franklin County – population 20,127), the City of Pataskala (Licking County – population 17,886), the City of Mount Vernon (Knox County – population 16,956), the City of Worthington (Franklin County – population 14,786), the City of Powell (Delaware County – population 14,163), the City of Uhrichsville (Tuscarawas County – population 13,928), the City of Circleville (Pickaway County – population 13,927), the City of New Albany (Franklin & Licking County – population 10,825), the City of Heath (Licking County – population 10,412), the City of Sunbury (Delaware County – population 6,614) and the City of Johnstown (Licking County – population 5,182) have all equipped their police officers, or plan to shortly, with body-worn cameras.
Some municipalities/law enforcement agencies, such as the City of Bexley (Franklin County – population 13,928), the City of Cambridge (Guernsey County – population 10,089) and the City of Canal Winchester (Franklin & Fairfield County – population 9,107), did not return our request for if their department utilized body cameras.
The preceding list also does not include any township or village police forces. Etna Township (population 18,896), for example, contracts with the Licking County Sheriff's Office to provide two additional deputies to patrol its territory exclusively, though under Ohio law townships are not required to provide or finance police protection.
The Ohio State Highway Patrol announced in November that by mid-2022 all of its troopers will be equipped with body-worn cameras to complement their in-car systems that provide footage of both the front of the cruiser and the rear seat.
Federal law enforcement, such as those agents with the Cincinnati Field Office of the Federal Bureau of Investigation (FBI), do not currently wear body cameras. The Justice Department has said it is committed to requiring them and has a test program underway in Detroit and Phoenix. A timeline for the complete rollout was not available.