State Senator Tim Schaffer meets with county commissioners, discusses Masonic Temple related expenses
A local state representative met with multiple Muskingum County officials Friday to hear about the cost and difficulties multiple departments have faced with the prolonged destruction and cleanup of the historic Masonic Temple in downtown Zanesville.
In doing so, State Senator Tim Schaffer said he was 'prepared to be a legislative partner,' providing his advice on how to handle the matter and making a commitment he would try to help secure state dollars to offset county expenditures.
Hours after his visit, a piece of machinery along North 4th Street took the first of many blows that would nearly entirely demolish the structure over the following days.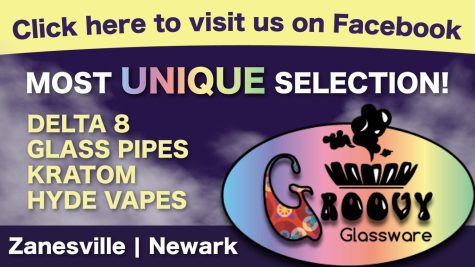 In the Muskingum County Courthouse Commissioner's Meeting Room Friday, Schaffer met with Sheriff Matt Lutz, County Prosecutor Ron Welch and both Commissioner Jim Porter and Cindy Cameron to hear about the status of the Masonic Temple situation.
Porter told Schaffer that an Ohio-based company, Maple Leaf Demolition, had been selected for the removal of the historic building, which according to officials cost nearly half a million dollars. Slated to begin earlier in the week, the demolition was delayed as crews waited for Columbia Gas of Ohio to finish work disconnecting and replacing lines that ran in the vicinity of the century-old building.
Lutz briefed Schaffer about how inmates had to be moved out of the county jail due to its adjacent position to the building and susceptibility to catching fire and later being struck by a potentially falling building. That situation has been previously reported by Y-City News in: Lutz: department navigating temporary loss of jail, inmates housed around region
With 146 inmates in the facility at the time of the fire, prisoners were moved into the connected Courthouse and Law Administration Building, from there, they were transported to other jails both in and around Muskingum County.
Thankfully, Lutz explained, the fire occurred at shift change which meant that they had two shifts of corrections staff and road deputies available to clear the jail.
"Our supervisors, our employees, did just an amazing phenomenal job on getting the jail evacuated," Lutz previously told Y-City News. "I have to also take my hat off to the inmates as well, it was a very bad situation, they could have made it a lot worse and they didn't, so everything went really well, as well as could be that night."
At an average cost of $65 to $100 per day to house an inmate elsewhere, Lutz added it could potentially be a 'significant cost' to the county should they be invoiced for the stays. Some non-violent criminals were released and told they would finish their sentence at a later date.
Roughly 90 percent of inmates are held on pre-trial detention. Complicating the matter, many can't be housed together due to their relationships with one another.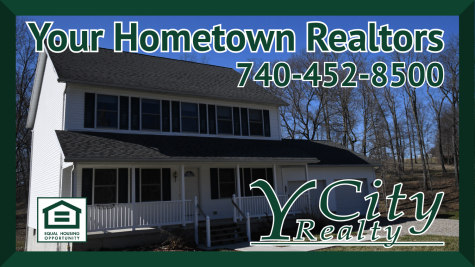 Welch said his department had difficulty in moving from their building which was in the collapse zone. Trials have also had to be pushed back, including some that were scheduled to occur just days after the fire, when the county buildings still lacked power.
Due to the disconnect of utilities, Porter added, many offices have to be moved elsewhere around the county. The courthouse experienced at least one waterline break due to the frigid temperatures inside the building with minimal ability to heat it.
"We had hundreds of files to move," Welch added. "Thankfully Pat Nash at Park National Bank cleared the second-floor of their building and we've been able to work out of there in a temporary capacity."
Without a copier, the typical process of printing thousands of pages a day also complicated the matter. Commissioners recently approved funding for a new case management system which will 'sharply decrease' the number of paper copies printed and streamline efficiency.
Welch remarked on the 'numerous' unforeseen costs the Prosecutor's Office has incurred. That includes moving equipment and files over to the bank. One employee spent an entire weekend moving computer systems to help get the department back up and running off-site.
It was at that time that Lutz added that meals made for county and city inmates in the basement of the jail by Aramark couldn't be utilized during the multi-week period and instead the company had to prepare meals at their kitchen at Muskingum University at an additional cost.
As other county officials and insurance agents already instructed, Schaffer advised that all departments should be tracking and logging all extra incurred costs.
Many other large future expenses are still yet unknown. A structural engineer will need to fully inspect the county jail to ensure it's safe before inmates and jail staff return. Due to its proximity to the intense blaze, it's possible that exterior damage could have occurred that is yet unseen or detected.
Cameron said that both American Electric Power (AEP) of Ohio and Columbia Gas of Ohio have stated they will not bill the city or county for related expenses.
Schaffer said he wasn't directly aware of any available funds but that he would work 'diligently' to see if he or anyone in his office could find resources to assist.