Burn ban in effect through November
With the start of October, open burning and prescribed fires are illegal between 6 a.m. and 6 p.m. through the end of November across the state.
According to Ohio Revised Code Section 1503.18, the ban includes any burning of trash, debris or yard waste even if it's in a proper burning barrel during the restricted times.
South Zanesville Fire Chief Russ Taylor said, while it may not seem dry outside, the burn ban is placed during those designated months to help avoid causing brush and woods fires as much of the foliage is drier than other times of the year.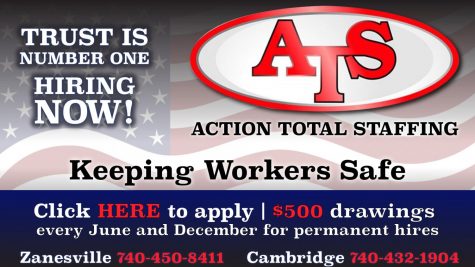 Open burning is allowed between 6 p.m. and 6 a.m. Taylor elaborated on the time frames, stating that embers from a fire are easier to see and keep track of at night, or in the dark, which helps to avoid unwanted fires.
Plastics, as well as items such as furniture and mattresses, are never allowed to be burned and must be properly disposed of.
In South Zanesville, Taylor said a large portion of the station's calls are in regard to people burning during the daytime.
If people are caught burning between the hours of 6 a.m. and 6 p.m., the fire department in their area will likely issue a warning. If the same people are caught a second time, the fire department will often turn the case over to the EPA to issue citations and fines, Taylor said.
Regardless of burn ban months, Taylor advised community members to only burn natural items and steer away from burning manufactured or chemically-based products.
Months restricted by a burn ban include March, April, May, October and November.
For more information on burn regulations during the burn ban months, as well as overall rules for the remainder of the year, visit the Ohio Department of Natural Resource's website.