Drone interferes with medical helicopter
A drone operator delayed the landing and launch of a medical helicopter early Friday afternoon as it was called to transport an injured child to Nationwide Children's Hospital.
JT Roberts, a firefighter and EMT with the Roseville Volunteer Fire Department, said that the reckless action could have easily downed or damaged the helicopter.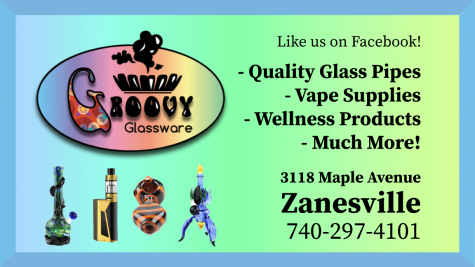 At around noon on Friday, first responders were called to the scene of a child who was having seizures.
Upon closer examination, it was determined that the child would need to be transported to a Columbus area hospital for care.
MedFlight was then dispatched to the Roseville Fire Department's station as a rendezvous location for the squad to meet the helicopter.
On the dissenting approach of MedFlight 6, the pilot observed the drone, who then had to conduct multiple flybys to ensure a safe landing path for the helicopter.
As reported by NCB4 last year, a Columbus Police helicopter was forced to land after it was nearly hit by a drone that was following it, continuously matching its altitude and direction.
As drones become cheaper and more ubiquitous in everyday life, professional pilots are expressing their concern with the dangers of potential collisions.
Roberts said he believes that a local resident was listening to the scanner or heard the helicopter as it was landing and launched the drone to observe and either photograph or video it.

After successfully landing, the Crooksville Police Department and multiple members of the Roseville Volunteer Fire Department acted as spotters to ensure a safe launch of the helicopter.
The fire department also issued a notice on their Facebook page to enlighten the public about the dangers of flying a drone during an emergency.
They hope to educate drone pilots and prevent it from happening again not just in Roseville, but in the surrounding communities.
"It definitionally makes your blood boil a little bit," said Roberts who questioned why anyone who had heard the fire whistle, multiple sirens and commotion would continue to fly a drone, putting the lives of multiple individuals at risk.
Roberts is asking anyone who might know who was flying the drone or have any information about the incident to contact their fire department or either Muskingum County's or Perry County's Sheriff's Departments.
The Federal Aviation Administration (FAA) who has jurisdiction over American Airspace makes very clear on their website that operators know where and when they are allowed to fly, as well as operating the remote device in a safe manner.
Due to the ability of a drone to crash an aircraft, drone operators who don't follow or adhere to FAA guidelines and regulations may be subjected to large fines and face severe federal criminal charges.