Ohio Flags of Honor stops in Zanesville to remember the fallen
Zach Vinski - Sports Videographer
Displayed on the side of an enourmous, purple trailer behind a midnight black Ford F-350 is an image of a collection of soldiers, stationed in Iraq in the 2000's. One of these soldiers, centered in the photo with a smile stretched across his face, is Nicholaus Zimmer.
Nicholaus, like so many other soldiers, never came home from Iraq. He was killed in action on Memorial Day in 2004.
But his memory and the memory of countless others lives on through the efforts of Nicholaus' father, Gino, as well as Ohio Flags of Honor. He and his wife, Lisa, helped create a mobile memorial as a tribute to soldiers like Nicholaus.
Founded in 2005, Gino said the display is a way for communities to band together to remember the brave men and women who paid the ultimate price in keeping the United States free.
"I've gotta say it was a calling from God also that helped me come up with this," he said. "And it's just a traveling memorial to not forget the Ohioans killed in Iraq and Afghanistan from the war on terrorism since 2003. There's currently 300 of them."
The mobile memorial makes stops all across the state, setting up with the tireless efforts of Gino. Although his work helped create the organization back in 2005, he credits much of what is accomplished each time the memorial is set-up to volunteers from each city.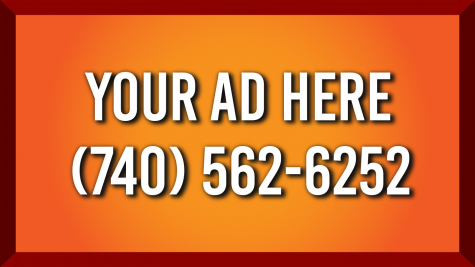 "Then we depend a lot on the communities when we show up," he said. "Which, Zanesville always provides plenty of help."
Gino noted members of the Air Force, the Zanesville football team, city workers and members of community all came out to help and support the memorial and assist with set-up.
After the Zimmer family formed the Operation Iraqi Freedom Chopper Fund to raise money for a custom, World War II style Harley Davidson which toured the country, an American Legion Post reached out to Gino after setting of a display of flags in Rickenbacker Field for the returning Ohio Marines of Lima Company. The two sides officially created Ohio Flags of Honor shortly after.
Now, some 13 years after the creation of the memorial, the names of the lost Ohio soldiers will be shared in front of Zanesville High School. While the display is about remembering those lost in the war on terrorism and in the Middle East, Gino wants any person who arrives to take something else away from their experience.
"… We're still over there," he said. "And it's just to tip your hat or wave to a soldier if you see him on the streets in uniform. You know, they have a lot of pressure coming home and why their comrades didn't. I'm hoping this reminds us about that. And, have some respect. I'm taking care of the fallen for them, but they need respect also."
The names of the fallen soldiers from Ohio will have their names read Friday evening, with an individual American flag placed for each of them. Donations to Ohio Flags of Honor can be made at OhioFlagsOfHonor.org under the support tab.