JROTC program strengthening at ZHS
There's only one Junior Reserve Officers' Training Corps program in the county, and it belongs to the Blue Devils.
Off to a rocky start, the JROTC program at Zanesville High School has blossomed from a program with a substitute instructor into group of 54 young cadets accredited by the JROTC Headquarters in Fort Knox, Kentucky.
"If you're in uniform, you're going to march. If not, you're picking up trash," First Sergeant Corey Fahnestock said to his last group of students for the day as he handed out trash bags to students in plain clothes. It was a Tuesday, so cadets were expected to dress in their uniforms.
The group of students fell into formation and marched out of the building to conduct uniform inspections, or pick up trash.
At the beginning of the school year, the JROTC program kicked off with an unexpectedly rough start as the hired instructor dropped out of the position just before school started.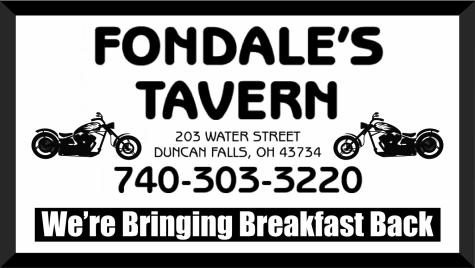 Retired General Michael McHenry stepped up to the plate and filled-in as the class instructor until additional, qualified personnel could be hired. As a General, McHenry was technically too high of a rank in the military to be an official instructor in the program.
First Sergeant Corey Fahnestock was the first instructor to jump into the school system. Previously, an ROTC instructor at Ohio University in Athens, Fahnestock said he had an idea of what to expect from the junior program from his four years working with college students.
Due to his employment with Ohio University, Fahnestock, who served 21 years of active duty in the United States Army, wasn't able to begin full-time with ZHS until his previous position finalized into retirement. As his duties in Athens dwindled, he volunteered to do PT and come to class at ZHS until his employment with the high school began in 2019.
Shortly after Fahnestock's volunteering, Major James Delbrugge assumed the additional instructor position. With 25 years of military experience in the United States Army and Navy, Delbrugge had spent the past 21 years in corrections. His last position was at Noble Correctional Institute.
"Fortunately, for me … we didn't know each other before this, but I got partnered up with someone who has experience. We work well together. We have a lot of similarities in our backgrounds," Delbrugge said of his partnership with Fahnestock.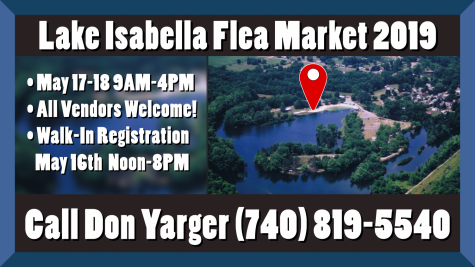 In order to be a recognized program, instructors must meet specific qualifications set forth through Fort Knox. At the beginning of the academic year, the cadets were using equipment and other materials handed down to ZHS from other schools. Due to the school's affiliation, now, the cadets have received official uniforms, classroom computers and other materials through Fort Knox.
Within the program, cadets have rank similar to that of the military. There is a Cadet Battalion Commander, an Executive Cadet Officer and a Cadet Sergeant Major, as well as S1, S2, S3 and S4 rankings.
"We started giving them rank and you'll see some kids with ribbons and some cord for doing things, now they're starting to get, they call bling, on their uniforms … it looks nice," Delbrugge said. "So, the other kids want that."
Of the 54 students currently enrolled in the program, about 33 are returning to program next academic year and will be accompanied by about 40 new cadets.
"I chose the program simply because I want to have a future in the United States Air Force," Cadet Major Jonus Pennington, a junior at ZHS, said. "I want to get into the Colorado Air Force Academy to be an orthopedic surgeon, so of course being in a program like this would definitely make you look pretty good."
While Pennington joined the JROTC program for the military-style knowledge taught through the class, he said the benefits of being in the class have far exceeded post-high school benefits.
"I think the best part about being involved would be the people because, of course both of my instructors are great people," Pennington said. "Everyone that's in the program that I've met in my classes, they're great people because I wouldn't have been able to meet these people if I was not in the class."
Less than 50 percent of the students in JROTC at ZHS are looking to enter the military, but their instructors said it's the camaraderie and respect for one another that gives students a sense of belonging in the program, regardless of their military goals.
"The program is not ours. It's theirs," Fahnestock said of one the student battalion commanders leasing the group through marching drills.
Although the JROTC program is instilling military values in the cadets through Army Values and the Cadet Creed, the instructors ensure the students have fun while also teaching them life skills.

"When we let them play basketball, we're undefeated and they hate (that). We're like 'you let two old guys beat you like that?'" Delbrugge said. "But, we tell them it's 'cause we play teamwork. You guys may be younger and more athletic and stuff like that, but we play well as a team … We try to make everything a learning experience."
Looking into the future as the program solidifies with its current leadership, Delbrugge and Fahnestock have goals for the future to not only improve the program, but also provide more incentives for other students to join.
Incentives include higher level rankings for JROTC cadets that go into the military, as well as college financial assistance from ROTC programs. But, incentives while the cadets are in high school are provided through JROTC electives.
"So, you have your raiders teams, you have an air rifle team, you have a drill and ceremony team with a color guard and the VEX robots … getting those teams put into place and that will be what draws in more cadets later on," Fahnestock said.
Over the course of the year, Delbrugge and Fahnstock have seen a large majority of their students improve not only in the program, but throughout their other classes, as well.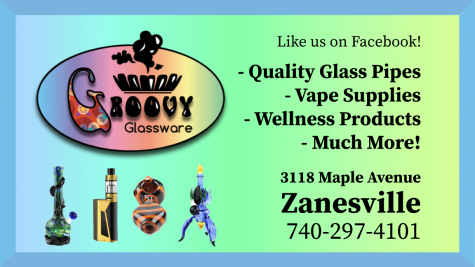 Delbrugge recalled one student that consistently said he was transferring to another school, didn't want to be in the program and didn't want to participate. Now, nurses, counselors and teachers are telling his JROTC instructors of the noticeable change in his behavior as he's putting more effort into school, asking people around him to keep it down so he can study and going to PT during his allotted period as well as during his open period.
"You have other teachers that come up to us and say, 'Hey your cadets looks great today, they're in uniform' or 'This cadet in my class has been doing amazing'" Fahnestock said. "And then you have the other side of the coin, too, where they come up and they're like, 'Hey can you address this because this is the issues I'm having in my class.'"
As the end of the academic year approaches, the JROTC instructors are planning for their first full year complete with electives and competitions with other schools. Over the summer, 10 cadets will go to the Junior Cadet Leadership Challenge to compete in obstacle courses, PT tests and swimming tests, as well as participate in leadership activities.
"They won't be with their friends, but it'll bring out, we're hoping that'll bring out, the best in them to pass along to the other cadets," Delbrugge said.
In the future, students from other surrounding high schools will have the opportunity to attend the JROTC program at ZHS during the school day.