Living Recovery: Addict to recovery coach
Former addicts say the salutary aspects of one person in recovery helping another is "without parallel."
Kyle Layton, a recovery coach at Muskingum Behavioral Health, has dedicated his life in recovery to helping others navigate their own journey to recovery. Every person that walks into MBH is welcome to meet with a recovery coach who is there to offer suggestions and "bridge the gap in the community" between living life as an addict and getting into recovery, Layton said.
For the past year, four months and 12 days, Layton has been employed with MBH — a number he can announce without much thought.
"I'm focused everyday on, not only on my recovery but … other people's recovery. I never thought I'd be in the position to get paid to do recovery," Layton, a father of three, said. "So, the job has enabled me to make money for something that I'm passionate (about), you know what I mean, something that I love, something that I hold dear to my heart. And it also sent me on vacation, I ain't never been on a vacation before in my life."
Not only does Layton extend a helping hand to those who need it, but he has the benefit of seeing his clients and other people in treatment regain their lives, a feeling he said is like nothing else.

"They're all, I don't know that they all have egos now, they all have confidence in themselves and they just want to have a good time," Layton said. "So, to see somebody go from pretty much inviting death into their life, like wanting to die, and then seeing them get that confidence, that ego, that pride back in themselves, and they're all the way up on 10. I love it, like it's one of my favorite times."
Prior to getting in recovery himself, and helping other people with their recovery, Layton actively used drugs for 22 years.
He grew up in a family of drug addicts which led him into a similar lifestyle.
"I was using everything, but I was physically dependent on heroin, yes. It was always heroin first," Layton said of his time as an addict. "I needed heroin in my veins like I needed blood in my veins, like I needed oxygen in my lungs. It was heroin, blood, oxygen like in that order. I needed it to survive or live, I couldn't even move."
Getting clean came abruptly as Layton was caught by law enforcement and sentenced to five months in jail, as well as probation.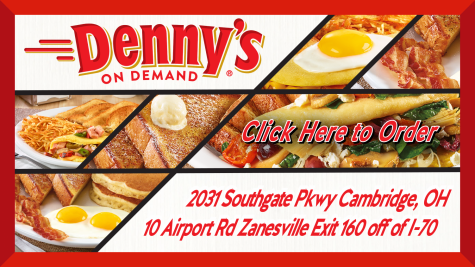 He had no intention of reporting to jail on his scheduled date, but he ended up behind bars by the end of that day, anyway.
"That's how they caught me, 'cause the day I was supposed to turn myself in I wasn't turning myself in and yeah, ended up OD-ing," Layton said.
That wasn't his last day using illegal substances. Layton was smoking crack and taking suboxone while incarcerated. It wasn't until he left jail and went to in-patient rehab in Perry County that he stopped using.
"I knew I needed help and when I finally got arrested, it probably might have even started out as, 'Holy shit I don't want to go to jail,' but when you're at a certain point, recovery becomes contagious, you know what I mean, and I just caught it," Layton said.
Fortunately for his path after addiction, Layton said the sequence of people and counselors placed in his life after going to Perry County was perfect timing, down to the series in which people arrived in his life.
From that point forward, he never looked back.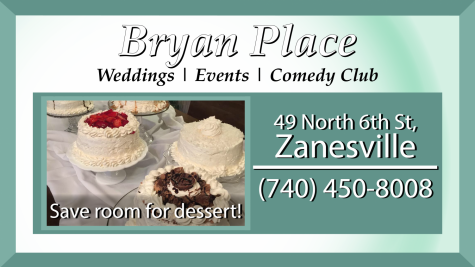 After a 42-day program in Perry County, Layton did intensive-out-patient treatment at MBH and joined a men's program also offered by MBH.
Layton completed the 12 week-long men's program three times. He said he wasn't scared to do other things but he felt as if he truly belonged at MBH. A year after he got sober, MBH hired Layton as a recovery coach.
"I was taught that the therapeutic value of one addict helping another is without parallel," Layton said. "So, when you're hanging around people who have something in common with you the chances (of staying clean) they double."
He accredits his success in recovery in-part to his counselors, his support system and the recovery coach he had when he originally arrived at MBH.
"He was raised in a family of drug addicts the only thing is, he was doing it in Brooklyn and I was doing it in Zanesville," Layton said. "Somehow, he made me buy in, like completely buy in."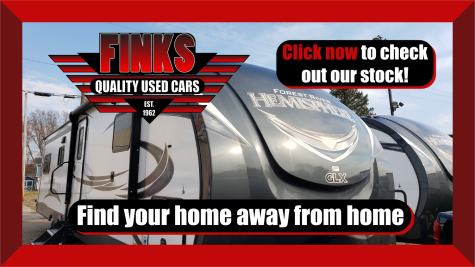 After he got clean, a "domino effect" of recovery took over his family starting with Layton's younger brother.
"Treatment and everything works 100 percent of the time as long as you're ready," Layton said. "I didn't know that a new way of life existed. I thought I was supposed to die a dope feen, like die an addict, actively using addict. It's just what I was supposed to be in my mind, nothing else."
Today, Layton said he still applies much of the advice he's been given throughout recovery to his everyday life and he continues to work and instill valuable advice in all of his clients.
In the future, Layton has aspirations to go to college and become a licensed chemical dependency counselor, continue to help many people with their recovery journey and take more vacations.
Living Recovery is a multi-week series sharing personal stories of community members who were formerly addicts. The series is an effort to shed light on the possibility of recovery and feature people who have regained their lives through recovery. To reach out to the writer about this series, email jjohnston@ycitynews.com.