OHSAA hopes new rules bring 'safer game' with less concussions
Now, more than ever, the game of football is evolving. And it's not simply because of faster players, more dynamic offenses or a hunger from the fans for the most intense competitive experience they can witness each time they walk through the gates outside a stadium.
Instead, it's the health and safety of players that cause new changes.
With the adoption of a new tackling policy in the NFL on its way this season, the OHSAA is taking its own steps toward preventing and identifying head injuries in athletes. After the implementation of Ohio's Concussion Law in 2013, which states any player removed from a game due to suspicion of concussion is not permitted to return to action on the same day, regardless of the situation.
Then came the new rules on kickoffs, banning the long-time staple of the gridiron in freshman games and only allowing such plays in junior varsity games when both coaches agree. It will be an abrupt change for players and fans, but it's one that OHSAA Director of Communications Tim Stried thinks is an example of an ever-changing game.
"I think what you'll continue to see is an examination of elements of the game like that," Stried said. "If they're deemed as abnormally dangerous elements of the game, then you try to make the game safer. Another example you see (right) now is in the NFL, it's a penalty if players lower their head to make contact."
To put the new professional rules in perspective, players around the NFL have expressed concern and outrage over the broad rule, which states any tackle involving a defender lowering his helmet to make a tackle will be flagged, or even ejected. Fans were introduced to the gray areas of the new rules in the annual Half of Fame Game, in which Baltimore Ravens' safety Bennett Jackson was flagged for a hit that the league later admitted should not have been a foul.
While those measures have not been made at the high school level, a new definition from the National Federation of State High School Association of blindside blocks and the banning of "pop-up" kicks, best described as a common onside kick methods for many teams, shows just how willing entities are with bringing a safer game to young athletes.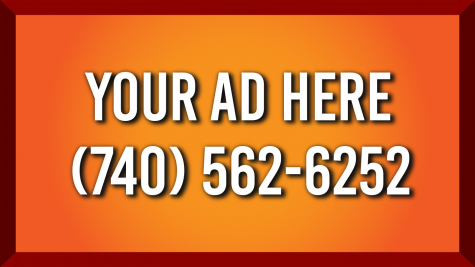 While Stried acknowledged the new rules will take time to analyze and fully evaluate, he predicted the possibility of more changes coming if the OHSAA and other organizations feel more needs to be done. However, he did say in a game as heavily based on contact as football, there will always be risk.
"I think you'll see a continued evolution of the game (in the future)," he said. "Now, having said that, it's always going to be a dangerous game. It just is. You're always going to have injuries. You can never fully eliminate concussions. But, (we're) trying to make the rules of the game to be cause-and-effect, and hopefully, the effect will be that it's a safer game in some ways."
It will likely take time for those pulling the strings of high school football to put all regulations they feel necessary in place, but until then, the feeling-out process will be in full effect. While the wheels are set in motion for the upcoming season, Stried wanted to put one overarching message out for all young athletes.
"The thing we try to tell student athletes is, 'You know if you might've sustained a concussion, and if there's a chance you did, please tell a coach or your athletic trainer,'" he said. "Even if you have to miss some game time, it's better than potentially putting yourself in a higher degree of a dangerous situation. You gotta be careful."
The regular season officially kicks off on Aug. 20, according to the OHSAA website.