Woman who birthed second drug addicted baby sentenced to prison following trial
The Muskingum County Prosecutor's Office is taking an aggressive step forward and likely leading the state in its objective to protect unborn children from being delivered addicted to illegal drugs.
Believed to be the first prosecution of its kind in Ohio, Tara Hollingshead was found guilty by a local jury of corrupting another with drugs, a first-degree felony, after she injected drugs into her body while pregnant.
She was sentenced to eight mandatory years in prison. The baby was Hollingshead's second child born addicted to illegal narcotics.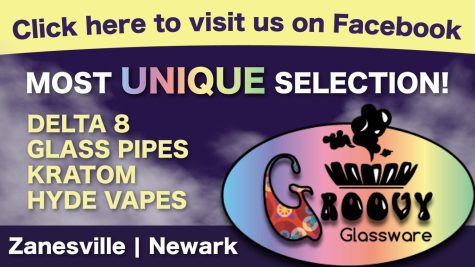 According to the court records, in May 2021, Hollingshead injected herself with fentanyl during the third trimester of her pregnancy, immediately before the C-section that would help deliver her baby.
When the child was born, it tested positive for fentanyl, addicted to the dangerous illegal substance.
Many prosecutors throughout Ohio have stood by, watching an onslaught of babies being born addicted to drugs. Muskingum County Prosecutor Ron Welch decided something had to be done, an example had to be made, a precedent set.
Instead of waiting idly by for state lawmakers to address the issue, Welch looked at the various laws and found one that would apply.
Hollingshead was charged with corrupting another with drugs. That statute says that no person can 'by any means, furnish or administer a controlled substance to a pregnant woman or induce or cause a pregnant woman to use a controlled substance, when the offender knows that the woman is pregnant or is reckless in that regard.'
As explained by the Prosecutor's Office in a press release, 'Hollingshead's conduct was illegal because she was the offender doing the injecting and she knew she was pregnant.'
According to Prosecutor Welch, the prosecution of Hollingshead appears to be the first time in Ohio that the law has been enforced against a pregnant woman who injected herself.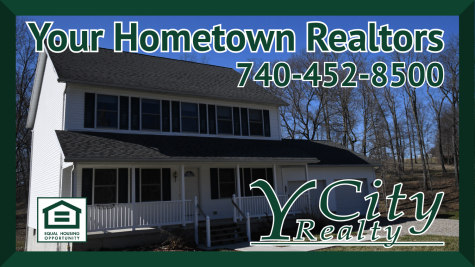 Assistant Muskingum County Prosecutor Gerald Anderson successfully prosecuted the case before a local jury and defeated an argument from the defense that lawmakers had excluded the idea that the mother could be charged under the law for injecting herself with a potent illegal drug.
Ultimately after hearing all the evidence at trial, including how at her late stage of pregnancy it would have been impossible to not know she was pregnant, jurors found she was guilty of birthing a second child addicted to drugs, leaving the child likely with life-alternating effects.
Later at sentencing, Anderson explained to Judge Kelly Cottrill that Hollingshead's crime was the worst form of the offense as she was the one directly injecting herself with the illegal drug and that being in her third trimester, she knew she was pregnant and the ill effects using such substances would have not just on her body, but her helpless baby.
Hollingshead's attorney requested a delayed sentencing to give lawyers time to challenge the conviction to Ohio's 5th District Court of Appeals.
Judge Cottrill denied that request, sided with Anderson, and sentenced Hollingshead to a prison term that consisted of a minimum of eight years and an indefinite term of twelve years.
An appeal was filed on May 18, that process is in its early stages. It's difficult to anticipate how its assigned three members, who will travel to Muskingum County, will rule.
According to Prosecutor Welch, law enforcement, children services agencies and the juvenile court system, which all handle cases of children born addicted to drugs, face constant frustration related to drug users who continue to become pregnant and continue to abuse drugs resulting in drug-addicted babies.
Officials regularly cite the unfair and uphill battle children born addicted to drugs face. They also cite the lifetime of potential medical issues the child will face, years of costly court and children's services involvement as various government personnel try to protect the child, and the various expenses to taxpayers such as neo-natal intensive care at the hospital, children's services investigations, law enforcement investigations, foster care as well as appointed guardians and attorneys.
Those aforementioned costs also precede other possible lifetime costs of treatment for the child, disability payments and medical care well into adulthood.
Research also shows that those born addicted to drugs are much more likely to become entangled in the cycle of addiction. They are also statistically at an increased likelihood of having future negative contact with the criminal justice system.
"The Muskingum County Prosecutor's Office is proud to lead the fight in protecting newborns from addiction and will use every tool at our disposal to do so," said Prosecutor Ron Welch. "Our office is grateful to the jurors who listened carefully and correctly applied the law that resulted in the conviction of Hollingshead for her behavior. It is the hope of the Muskingum County Prosecutor's Office that Ohio appeals court interpret and apply the law properly as Judge Cottrill did which will allow Hollingshead to be held accountable for her actions. Hopefully lawmakers find a way to untie law enforcement's hands regarding this vicious problem that harms so many newborn babies. The laws that we have in place right now just are not good enough."