Fisher admits to collection of nudes of teen, soliciting other local minor athletes, students
A Zanesville man admitted Monday to possessing child pornography and soliciting many other victims through his previous position as a regional tv sports director.
Chase Fisher, 30-years-old, spent years, often alone, with middle school and high school students, but he wasn't just interviewing them, he was grooming them.
Prosecutors revealed for the first time the extent the once-respected journalist had been able to keep secret, his lust for underage or barely legal local girls.
Now Fisher faces over a decade in prison and will be required to register as a sex offender for the next quarter-century.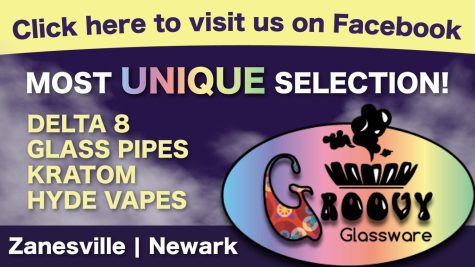 Fisher spent years filming young students, gaining their trust and admiration, featuring them on the nightly news that often helped highlight their skills as they sought to compete in college.
Starting out as a simple videographer, he quickly advanced to the position of sports reporter and eventually sports director. Through those roles, he not only had the attention of students but their parents, coaches, teachers, administrators, school resources officers and officials.
Being alone with young teenage girls wasn't questioned as he interviewed them for upcoming features or game highlights. What wasn't seen was his grooming of those very same students who desired to appease him to have their talents broadcast all over the region.
Extremely active online, Fisher also must have thought he was above the law, a self-proclaimed online advocate for the rights of sexual assault victims, he would criticize local police and prosecutors for what he believed was their inaction in supporting victims locally. At the same time he made those posts, Fisher was texting underage girls, soliciting nudes of them and offering to be a 'sugar daddy.'
According to Muskingum County Prosecutor Gerald Anderson, Fisher would use Snapchat and other online means to discreetly message the girls.
When interviewed, he admitted to abusing his trusted position to gain access to the underage teens. He attempted to justify his actions by saying that sometimes he would wait until they were 18, but still in high school, to approach them with his proposed sexual arrangements.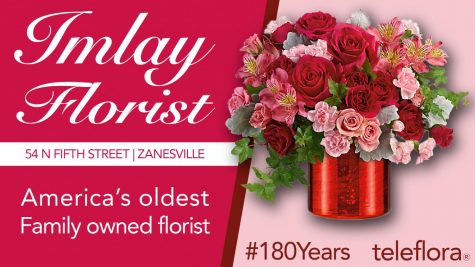 According to prosecutors, a minor contacted her school resource officer when Fisher, a local news anchor, had contacted her through Snapchat.
Fisher invited her to his apartment so they could drink together and offered to give her money in exchange for nudes. When the girl ignored him, he threatened to harm himself.
She was able to provide law enforcement with the names of many other juvenile girls that Fisher had contacted.
One of them would admit to giving fisher nudes in exchange for money. Fisher also sent photos of his genitalia to her in return.
When interviewed by detectives, Fisher admitted to knowing she was a minor. He was charged with multiple felonies related to that crime.
According to his indictment, that girl was between the ages of 15 and 16 when the photos and money were exchanged.
On social media, which Fisher has since deactivated upon Y-City News' original investigative piece into him, he would publically comment on posts of minor area girls and posts pictures of himself with them. He also tried to say he was a local track coach and teacher.
His reported role as a coach and as a substitute teacher turned out to be false. Maysville Superintendent Dr. Ruth Zitnik confirmed in November when the news of Fisher's arrest first made headlines.
Fisher was allowed to remain out on bond Monday after taking a deal with prosecutors. He pleaded guilty to a second-degree felony of illegal use of a minor in nudity oriented material and a fifth-degree felony of disseminating matter harmful to juveniles.
He faces between two-and-a-half and 13 years in prison. He will also be required to register as a Tier II Sex Offender for a period of 25 years.
His case was set to go to trial on Tuesday, February 15, where Fisher could have faced a substantially higher prison sentence, if he was found guilty.
Do you have information about this case or would like to leave a comment for a future article? Y-City News would like to hear from you. Contact us at (740) 562-6252, email us at contact@ycitynews.com or mail us at 247 Market Street, Zanesville, Ohio, 43701. All sources are kept strictly confidential.