Former regional sports director indicted on charges of child pornography
A man who spent nearly every school night for the past few years around middle school and high school aged children has been indicted on charges of child pornography.
Chase Fisher, a 29-years-old Zanesville resident, regularly interacted with students through his job filming children for the evening news, through his self-appointed coaching position and on social media.
He faces multiple felonies and could not only be sentenced to significant time behind bars, if convicted, but would also be required to register as a sex offender.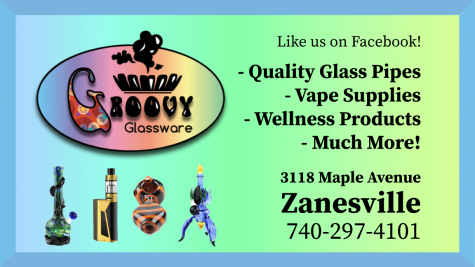 Fisher, a self-proclaimed online advocate for the rights of sexual assault victims, appears to have been living a double life. As he criticized local police and prosecutors for what he believed was their inaction in supporting victims locally, he possessed nudes photos of a minor.
His indictment doesn't specify, but the language of the law used to charge him includes wording that means it's possible he not only took the nude photos himself but also shared them either online or with others. That information is typically not disclosed until trial or when the offender pleads guilty.
Having attended high school locally, Fisher went on to obtain a journalism degree from Kent State University, according to his Linkedin profile.
Since, he has held multiple jobs, including as a videographer, sports reporter and eventually sports director for a regional news outlet. In that capacity, he often had unfettered access to young students. Archives viewed by Y-City News show Fisher conducted at least some of his interviews in areas where it appears no one else was around.
There is no indication that anyone at his place of employment knew of inappropriate sexual conduct by Fisher during his employment.
However, there appears to have been issues with Fisher that led to his eventual separation from the news outlet.
"Just trying to figure out the ultimate goal of this stuff man. People lose their job and access to the sidelines over stuff like this," a former coworker tweeted at Fisher to a now-deleted tweet on Twitter back in March of this year. "I'd hate to see someone lose their job over something like this or any other potential messaging that's easily preventable."
Further, that individual posted on social media that their boss 'cut' Fisher after he received 'call(s)' about him. That individual did not specify what those calls were in relation to.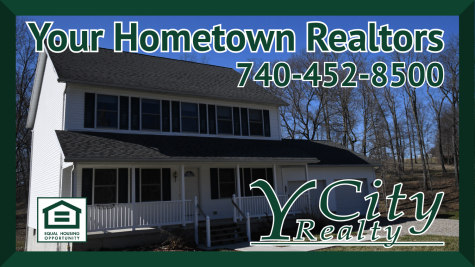 On social media, where he is very active, Fisher mentioned his position as a high school track coach at Maysville Local Schools. Pictures were discovered online of Fisher in school athletic wear along with athletes, all minors at the time the post was made.
"My first year as an assistant track coach and we win our first MVL girls title in school history," Fisher wrote on Facebook on May 10, 2019. "Coincidence? Absolutely."
Maysville Superintendent Dr. Ruth Zitnik, however, says that at no time was Fisher ever approved to be a coach, nor was he hired by the Maysville Board of Education.
"It seems he was coming to practices, etc. and our head coach informed Mr. Fisher that he could not come to practices and interact with student-athletes because he was not a hired coach," Zitnik wrote to an inquiry by Y-City News. "He then followed that directive and refrained from coming to practices. He was never a coach for Maysville."
Information posted online that Fisher was a substitute teacher for the district is also not true, Zitnik added.
A review of Fisher's social media accounts shows him regularly interacting online with minor area high school girls.
According to his indictment, Fisher is charged with two counts of illegal use of a minor in nudity oriented material, both second-degree felonies, and two counts of disseminating matter harmful to juveniles, both fifth-degree felonies.
Further, the criminal complaint states the illegal conduct occurred between August 1, 2019, and March 1, 2021. The victim in the matter was between the ages of 15 and 16 during that time period.
Multiple individuals on social media posted that Fisher was known to talk to underage girls even outside of his work or coaching capacity. It's possible that as potential additional victims come forward, further charges could be brought.
Fisher has been held in the Muskingum County Jail since his arrest on November 4 on a $150,000 bond. Anyone with additional information should contact law enforcement.
Do you have information about this case or would like to leave a comment for a future article? Y-City News would like to hear from you. Contact us at (740) 562-6252, email us at contact@ycitynews.com or mail us at 247 Market Street, Zanesville, Ohio, 43701. All sources are kept strictly confidential.