Power fully restored to Muskingum County
After a winter snow and ice storm knocked out power throughout the county, utility crews took to the occasion, working long hours to bring heat and electricity back online.
As of Monday afternoon, there are reportedly no customers without service.
The rare Level 3 Snow Emergency, issued by County Sheriff Matt Lutz and others in neighboring jurisdictions, closed roadways to all but essential workers and first responders as some streets had as much as an inch of ice on them.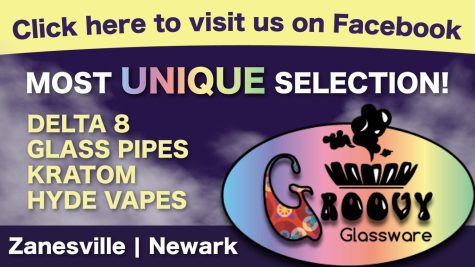 As previously reported by Y-City News, officials warned Wednesday that overnight conditions could become extreme and cautioned residents to ensure they had provisions should roadways be closed and power outages rampant.
By late evening Wednesday, Lutz took the county to a Level 3 Snow Emergency, the first since November 2014. Many vehicles could be observed off the roadways or stuck in parking lots, unable to leave.
While many power outages soon began to become apparent, through both local utility providers, AEP Ohio and the Guernsey Muskingum Electric Cooperative, one particular outage seemed to be the largest: the entire Village of New Concord was without electricity, at least that provided over power lines.
More severely hit areas, such as Morgan County, at one point, had nearly half their residents without service at the height of the storm.
In preparation for the storm, Muskingum University rented multiple generators to allow students to remain on campus. Not only were the seven generators used to keep buildings heated and electricity flowing, one was set up at the Village Water Treatment Plant to keep fresh clean water available not just to students and staff but the entire neighboring community.
"We knew if the village lost power and the water supply went away, we would lose water to campus," explained Michelle Ball, Executive Director of Strategic Marketing & Communications for the University. "The generator allowed them to power the water plant so that they would not lose water and therefore we would not lose water."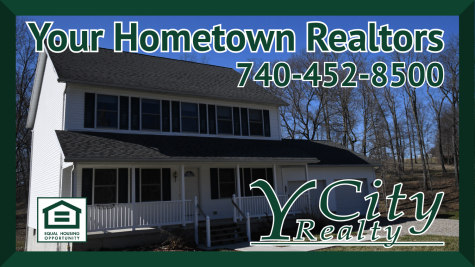 Some students did however have to be rearranged so that they were in a residence hall connected with a generator. In addition, The Dining Hall, Physical Plant and Computer and Network Services (CNS) were all three 'juiced up' as well, ensuring a full array of services for students when the power did ultimately go out.
"We are very thankful we were able to get enough generators," Ball added about being able to keep the campus running as smoothly as they did while also keeping water flowing in New Concord. "We are a great partner with the community and it not only benefits us, but it benefits the entire community."
Mayor Jennifer Lyle said the lending of the generator was appreciated by not just her and the village council but by residents throughout the community.
"We are incredibly grateful," Lyle said the night of the outage. "They are a fantastic partner for us."
Originally, the outage was not estimated to be resolved for multiple days, according to AEP Ohio media representatives, who identified the issue as a fault in a transmission line, caused by weather.
Crews were able to locate, fix and restore the source of the disconnect far sooner than managers had thought was possible and power was restored late Friday night.