AEP, Columbia Gas working to restore services downtown following fire, outages
Two local utility provides have been working diligently to implement both temporary and permanent solutions to restore electric and natural gas services to businesses affected by the fire at the historic Masonic Temple last Thursday.
Some buildings, such as the Muskingum County Courthouse, have already been reconnected to electric service while others that house businesses like the Old Market House Inn and the Kincaid, Taylor & Geyer Law Firm should see both electric and gas restoration in the immediate future, according to officials.
Other buildings yet, such as the Muskingum County Jail, Law Administration Building and the Image Computer Solutions location won't see services return until after the Masonic Temple is razed below at least three floors, which will significantly decrease the current 'danger zone,' should the building fall in an unplanned way, striking and causing damage to neighboring buildings.
That zone has also resulted in North 4th Street, between Main Street and Market Street, having been closed off with caution tape and concrete barriers to prevent both pedestrians and vehicles from entering the potential impact area.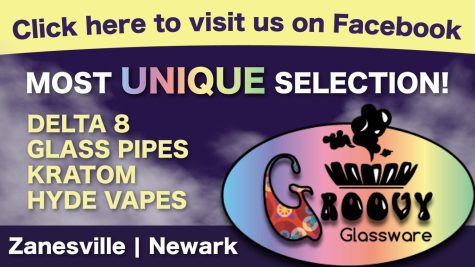 The blaze, which began in the late evening of Thursday, January 6, destroyed one of the community's oldest and most cherished structures. Inside, it had housed many businesses and dozens of artist studios, arguably one of the best buildings downtown for fostering economic development and a culture of a desire to be located in the city's core. Featuring affordable rents, open spaces rarely were available.
The fire, however, didn't just destroy the building itself and numerous irreplaceable works housed therein, it put in danger other nearby structures. Most notably, the Muskingum County Jail had to be evacuated and inmates still remain housed elsewhere. While firefighters, both from the city's stations and those around the county, were able to prevent the fire from spreading, the weakened structure has placed an unacceptable risk to others around it, forcing officials to maintain the established 'danger zone.'
Sheriff Matt Lutz has said the jail can not resume housing inmates until the Masonic Temple is razed to where it doesn't pose a threat to those being held inside. Due to the location of equipment and lines, both American Electric Power of Ohio (AEP) and Columbia Gas of Ohio have said they can't restore services to the jail and other closely neighboring structures until the historic 7-story building is razed as well.
Those buildings also include Schimmel Fitness, to the west of the Masonic Temple, the County Law Administrative Building, to the southeast, and Image Computer Solutions, to the north. Other additional structures could be impacted by falling debris and dust, officials have previously said, including Muskingum County Emergency Management Agency (EMA) Director Jeff Jadwin.
While the goal was for the building to have been razed just days after it caught fire, no company has been willing to accept the job. Due to the Masonic Temple's close proximity to other structures and its unusual height, without nearby owners signing livability wavers, the risk is just too great for many to take on. Muskingum County Commissioners have previously made clear they have no intention to sign such a wavier which would put local taxpayers on the line for any damage caused to their buildings due to a less-than-ideal collapse.
Ultimately, the owners of the Masonic Temple, along with their insurance, will be responsible for paying for such work. The building did not have a fire suppression system.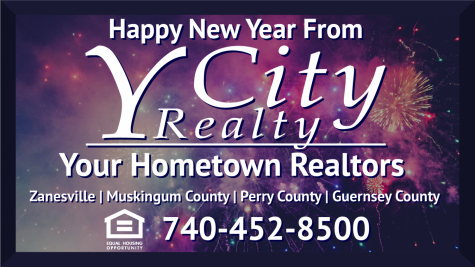 The difficulty, however, is that such a process could take weeks or months, potentially leaving multiple businesses and county offices effectively closed for businesses.
Zanesville Mayor Don Mason has said concrete blocks had to be placed at intersections because drivers were ignoring caution tape and driving down closed streets in and around the collapse zone.
"A lot of work can not take place until the building is below three floors and of course, it's still standing," Mason remarked. "As much as we would love to have things done in an hour like they are on television, this is literally taking the better part of a week, it is far more complex than we initially thought."
City Hall has remained open to accept payments, such as for city utilities and taxes, Mason added.
Meanwhile, numerous county offices had to be relocated. The County Commissioners are working out of the EMA office along Adamsville Road, the Treasurer's Office is working out of the Sheriff's Office located along East Pike and Court had to be relocated to the Hixson Building along 5th Street downtown. A complete list can be found by reading: county relocating offices due to fire
With power back on at the Courthouse, Commissioners hope to tentatively return following the long weekend. Other departments and offices will slowly return as well if everything works as planned.
Erica Chronaberry, Communications Specialist for Columbia Gas of Ohio, said there is a plan to restore services but declined to provide further details. Mason has identified Columbia Gas, working alongside Miller Pipeline, as the reason for multiple road closures downtown as new pipeline is laid.
One larger natural gas pipeline running close to an affected street was severed to prevent any issues when the Masonic Temple is taken down and a new smaller line was laid to reconnect businesses impacted by that disconnect.
Chronaberry asked that Y-City News not reveal the location of those existing or new lines due to national security concerns. We agreed, however, construction can be visibility seen at numerous points downtown.
AEP has installed wooden power poles at numerous locations downtown in an attempt to reconnect buildings that were previously or are currently without power.
New routes had to be established due to the fact that main transmission lines ran alongside both the east and south side of the Masonic Temple.
Officials with both Columbia Gas and AEP expressed multiple times in interviews that safety was their number one priority while working to restore service.