Deputy Tanner honored, remembered Saturday during ceremony
Saturday marked the 20 year anniversary of a date the community will never forget, a moment when a local member of law enforcement made the ultimate sacrifice, taking the loving, caring, and dedicated public servant from his family, his brothers in arms and his community for whom he faithfully protected and served.
Traversing through town, over a bridge recently named in his honor, flashing marked and unmarked patrol cars led and followed family members and other law enforcement brethren to the deputy's gravesite for a short ceremony Saturday.
Featuring a gun salute and taps, a short speech of remembrance and concluding with the launching of memorial balloons, the event displayed to all that two decades later the officer's life will not soon be forgotten.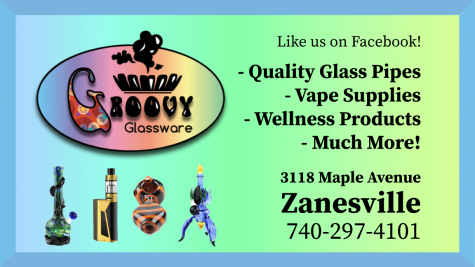 Muskingum County Deputy Robert Michael Tanner, Jr. was shot and killed on Tuesday, January 8, 2002, after being flagged down in a residential area of Zanesville.
He had radioed dispatch and provided the vehicle's license plate. Shortly thereafter, Deputy Tanner radioed dispatch again but when they answered he did not respond, according to his Officer Down Memorial Page.
Additional units were dispatched to the scene and Deputy Tanner was soon found by a passerby, with a gunshot wound, next to his vehicle. His service weapon was still in its holster.
Three suspects were apprehended later in the evening during a massive search after other officers located the car with the license plate Deputy Tanner had called in.
All three fled the scene but were eventually apprehended in a wooded area. The 28-year-old shooter pleaded guilty to all charges and was sentenced to life without the possibility of parole.
Those who speak of Deputy Tanner remember him as the type of person who would help anyone and having protected his community with pride alongside his fellow officers.
Zanesville Police Detective Sergeant Phil Michael, President of FOP Zane Lodge #5, said the ceremony was a way to show that Deputy Tanner is still remembered and that his legacy continues to live on.
The event began in the parking lot of Zanesville High School before vehicles departed and traversed through town, out Licking Road, over the Dillon Falls Road Bridge and then into Zanesville Memorial Park.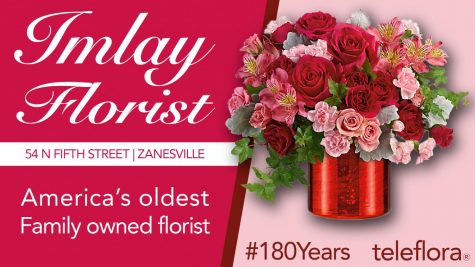 During the procession, nearly every vehicle stopped or pulled off to the side of the roadway to pay their respect. Many older men could be seen saluting the lengthy line of patrol cars as they passed.
For Michael, it was a much-appreciated sign of respect from those who may or may not have known the true purpose of the caravan.
"It's definitely great in today's age," said Michael. "We are a small community around here and it feels like you know a lot of people on a first-name basis. People respect you and it means a lot that they take time to pull over. We definitely appreciate everyone's support and condolences."
At the cemetery, family members and law enforcement, both retired and active, braved freezing temperatures to honor the loss of a man who paid the ultimate sacrifice for his community.
Michael read out loud a recently passed resolution by the Muskingum County Commissioners renaming the Dillion Falls Bridge to the Deputy Sheriff Robert M. Tanner, Jr. Memorial Bridge, the same structure they had just recently crossed over on their way to Deputy Tanner's gravesite.
Short words of remembrance were given, military members gave a gun salute and one played taps, and eventually, black and yellow balloons were set off.
The solemn event led to many hugs exchanged and tears before everyone quietly left and walked to their vehicles.
Deputy Tanner was only 39-years-old when he was killed while protecting and serving his community.
"He may be gone, but he's not forgotten," said Michael.