New Concord Pool opens for the season, adds new shelter house – handicap accessibilities
One local village opened its pool this year with added upgrades designed to increase accessibility and use of its facilities.
Linda Jones, Manager of the New Concord Area Pool, says the village utilized being forced to stay closed last year, along with grant funds, to make the summer hangout location an even greater place to spend the hot summer days.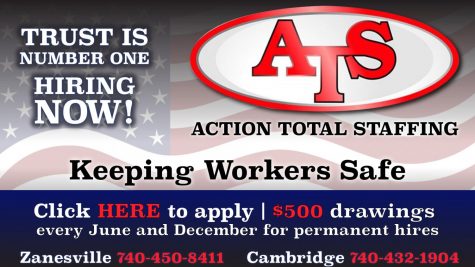 Jones, who is celebrating her thirtieth year managing the pool, said that while everyone was disappointed restrictions last year kept the pool closed, her staff is excited to welcome everyone back.
The now-retired East Muskingum Local Schools employee recalled the events that transpired three decades earlier in which led her to spend her summers watching over the children she refers to as "her little ducklings."
Off during the summers, Jones found herself often taking her then young children, almost daily. to the local pool. When the village found themselves without a manager one summer, Jones was approached and figured if she was going to be there with her children on what seemed like a daily occurrence, she might as well step in and help out.
At the time, Jones didn't figure she would still be serving in that role thirty years later, but the familiar face is just one of the many aspects guests say make the local village pool special.
While proudly showcasing what all the pool has to offer to area community members, Jones spoke about the history of the site that everyone from young children to the retired use in the summer to escape the heat.
Opened in 1962, the original swimming pool, which still stands today, was once limited to only the families of East Muskingum Local Schools.
Funded by $100 bonds that many area families bought, the East Muskingum Swimming Pool Association purchased the land from the McCall Farm for the price of one dollar.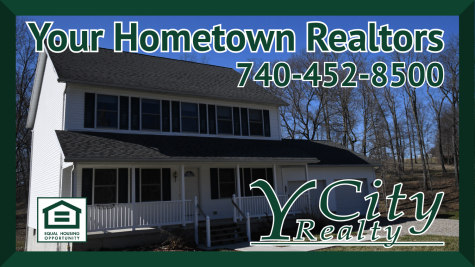 Eventually, the association would fold and the village, knowing the value the pool brought to the community, took over responsibility.
"The council felt that it needed to stay in the community for the kids," Jones recalled. "Now it's open to anybody, we sell memberships but you don't have to be in the school district."
With the pandemic forcing many smaller community pools to stay closed last summer, upgrades were made to ensure when it did reopen additional amenities would be enjoyed.
A new pavilion was constructed, the baby pool area was extended, a new retaining wall was built and a handicap accessible ramp was laid in addition to a handicap lift that was installed in the shallow end of the main pool.
The site offers two swimming facilities for visitors, a 13-inch kiddie pool that contains 1,620 gallons of water and a much large pool that features depths from three to ten feet.
While the 175,000 gallon 100-foot by 40-foot pool has begun to show signs of aging, proper maintenance has ensured that it will hopefully last for at least another generation, Jones added.
Plans are in the works to one day either replace the existing pool or construct a new one to coexist along with the current one, Jones explained saying however that everything is in the very early planning stages.
Like many villages that operate their own community pools across the state, New Concord is struggling to find lifeguards.
As previously reported earlier this month by Y-City News when covering the opening of the Dresden Swim Center, a shortage of guards has impacted hours of operations at many area facilities.
Jones says she always likes to have above the legally required number of guards, noting that the safety of her visitors is of the utmost importance.
Having served for such a long tenure, Jones said she is on her second generation of guards, having employed individuals who are now parents with their own teenage children pursuing the summer profession.
Anyone who has their lifeguard certification and is interested, including those who work at other pools and would like additional hours, is encouraged to contact Jones through either the pool's Facebook page or by contacting the village at (740) 826-7671.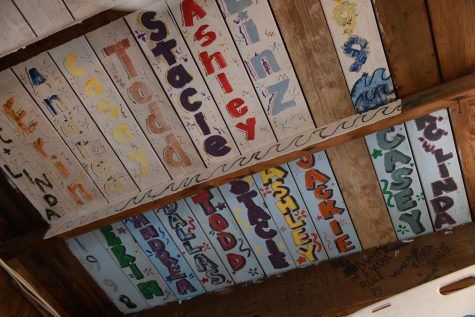 Another expansion pool-goers will see this summer is a sand volleyball court currently under construction, an amenity Jones hopes will give visitors additional activities during the day.
Still operated out of a structure built in 1963, the concession stand offers guests Crenos's Pizza, Velvet Ice Cream, candy bars, nachos, soft pretzels, Gatorade, pop and water.
In addition, Jones said patrons are free to bring in their own outside food, as well as pool toys, and enjoy their meals under one of the two pavilions.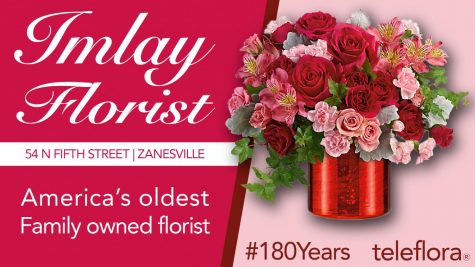 Both after-hour and during-hour parties are available, but Jones warned that weekend events tend to fill up fast, with most of June already booked.
Interested parties can phone the village hall to schedule a two-hour session for the cost of $150. Jones added that they host all types of events from birthday parties to family get-togethers.
General admission is free for those under two, $3 for those children ages 3-4 and $5 for everyone else. Senior Citizens pay $2 for admission.
Family passes are available for the entire summer for a cost of $175, which includes unlimited admission for three to five registered family members.
Hours of operations are Mondays through Saturdays 11 a.m. until 7 p.m. and Sundays 1 p.m. until 5 p.m.
The New Concord Area Pool is located near the East Muskingum School's Campus across from the district office.