Pizza Cottage looking to fill many positions at open interviews every Saturday in April
One local restaurant is looking to hire several additional future employees this month as they continue to receive an outpouring of support from area customers.
Joey Hart, General Manager of the Zanesville Pizza Cottage, says he's looking to hire kitchen staff, delivery drivers and even some management positions as the local establishment continues to grow.
"The community has been so supportive and we are thrilled to be hiring more local positions," said Hart.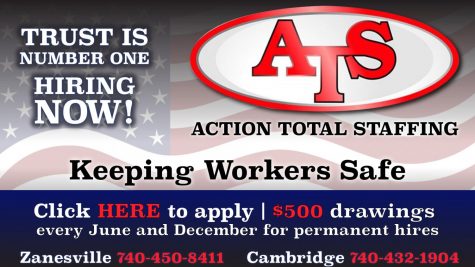 The pandemic has shaken up how many families and individuals order their food, with takeout seeing the largest growth according to many national media outlets and research agencies.
Hart, who has been at the store since it opened in 2011, said the growth has been incredible and that having such a wide menu of offerings really makes it a 'one-stop-shop' for anyone looking to drive through and pick up an order.
The store's indoor dining is also open, with proper social distancing and cleanliness standards being strictly followed.
According to Hart, Pizza Cottage is known for its quality, heavy toppings and reasonable prices, while also sporting the hometown feel that many customers appreciate.
"We have some customers that order from us multiple times a week," said Hart. "There really is this feeling of family between our employees and customers, we try to make everyone feel special."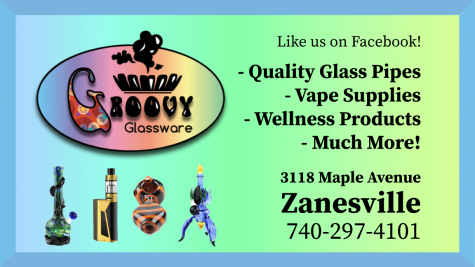 The Zanesville Pizza Cottage also received a lot of attention last August, when Hart put on a Saturday open hiring event where he said he would hire the first 15 qualified applicants.
When interviewed about it, Hart said with record unemployment last year many of those looking for work weren't hearing back from employers and he wanted to show applicants he wanted to hire them.
"Usually when people think of open interviews, they think of hundreds of applicants," said Hart, who went on to explain that often it's that conception that leaves businesses with less, not more, applicants.
That event was a huge success for Hart who now is once again looking to hire more employees.
Each Saturday in April, Hart will be holding all-day open hiring events designed to fulfill his employment needs.
Currently, the Zanesville Pizza Cottage is looking to fill both full and part-time positions.
Employees can expect flexible schedules, which accommodate individuals who might be working another job, receive discounts on items on the menu and have the benefit of receiving tips.
Hart added that the community has been very generous with tips during the pandemic, both for deliveries and pickup orders.
"It actually just blew my mind the number of people that were being so generous," said Hart. "It's had such a positive effect on our employees."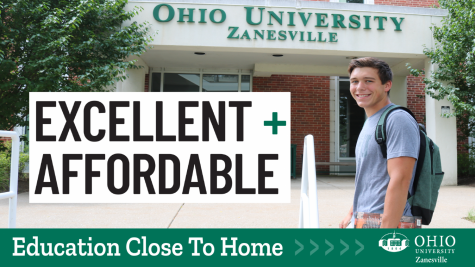 Hart said working for Pizza Cottage can also be a great first-time job for many students still in high school, providing a great locally-owned atmosphere to build positive relationships with coworkers, gaining experience for a resume and making some additional cash.
Experience is a benefit, but not a deal-breaker, Hart added, citing many former and current employees who came in with no experience and became some of his best.
Pizza Cottage has a reputation for being willing to train anybody that comes in as long as they are willing to learn, according to Hart.
"This is a very young company," Hart continued. "Coming in as a kitchen employee in the right mindset, putting your best foot forward, you could go pretty far with the company, there are a lot of opportunities here."
Hart himself started as a kitchen employee.
Also unlike other restaurants, kitchen staff have the opportunity to work multiple different roles in the kitchen, everything from rolling fresh dough to making subs to cooking pasta and much more.
Something Hart says looks great on a future resume because it shows cross-training experience.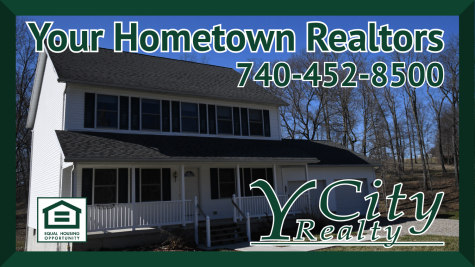 Pizza Cottage as a business has also been growing, with a new location in Powell and with multiple other stores planned to open sometime within the next 18 months, one scheduled by the end of the year.
Currently, there are seven locations in total, the Zanesville store, one in Newark, one in Buckeye Lake, one in Lancaster, one in Pickerington, one in Circleville and the newest one in Powell.
Owned by Lancaster entrepreneur Larry Tipton, Pizza Cottage was recently voted the best pizza established in Licking County for 2020.
Open interviews for available positions will occur on every Saturday in April during business hours.
The various positions pay competitive wages of between $9 and $10 an hour with exact pay based on experience.
The Zanesville Pizza Cottage is located at 3938 Pond View Dr. in the Northpointe Shopping Center.