Providers divided on joining state vaccine clearinghouse as deliveries increase
During one of his twice-weekly press conferences last Tuesday, Ohio Governor Mike DeWine announced that the state was nearing completion of its long-anticipated vaccine coordination management system.
The delayed rollout has placed many local providers into a position of choosing whether or not to continue using their already successful and tested systems or to join the state's newly christened clearinghouse.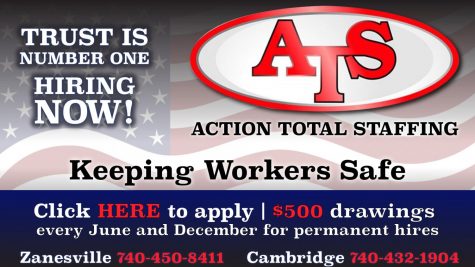 While development and clinical testing of COVID-19 vaccines were underway throughout last year, the state of Ohio, along with nearly 40 other states, made the decision to not join a national vaccine management system, often referred to as a clearinghouse, and instead develop their own statewide system.
That decision was based on what the DeWine administration viewed as necessary to best suit the needs of Ohioans.
"Our team frankly reviewed that system and decided, as did nearly every other state, that the system would not work," said DeWine.
The Federal Government's clearinghouse was separate from its private-public partnership, Operation Warp Speed, which sends vaccines from manufactures via UPS and FedEx to locations specified by state governments.
Originally, some of the very first doses of vaccine to arrive in Ohio were redistributed to sites that had ultra-cold storage capacity and the means to administer the vaccine.
Genesis HealthCare System was one of only ten sites across the entire state to be selected to receive a shipment of the first doses.
Y-City News provided in-depth coverage of that historical event back in mid-December when Genesis Infectious Diseases Specialist, Dr. Jignesh Modi, became the first individual in the region to receive a vaccine.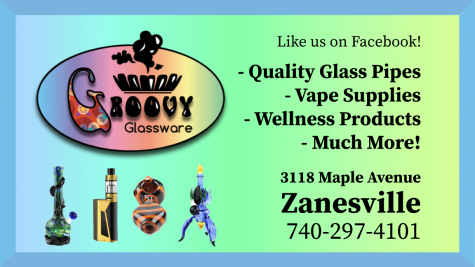 As part of the state's phase 1a distribution and vaccination plan, front-line healthcare workers were some of the first groups of Ohioans to be vaccinated.
As state allocations from the Federal Government increased throughout the end of December and beginning of January of both the Moderna and Pfizer COVID-19 vaccine, other phase 1a recipients, such as residents and staff at both nursing homes and assisted living facilities, began to receive their first doses.
In an effort to reopened schools across Ohio, DeWine announced in late December that any school staff member that wanted a vaccine would be eligible as part of the state's upcoming phase 1b vaccine program as long as their district pledged to return to in-class instruction.
Also included in phase 1b were Ohioans 65 years or older and those who were born with or have had early childhood conditions that carried into adulthood, which placed them at a higher risk for adverse outcomes due to COVID-19.
As the state neared completion of first-dose vaccinations of individuals in its phase 1a vaccine plan by mid-January, state health officials began the task of coordinating the logistical challenge of distributing vaccines to sites across Ohio's 88 counties.
Unlike other states, DeWine favored having a large number of vaccination sites spread throughout the state instead of "supersites" located in only a few major metropolitan cities.
That choice however would complicate the vaccine signup process for residents, some of whom didn't have internet access.
In Muskingum County, for example, someone who is eligible can choose between Genesis, the Zanesville-Muskingum County Health Department, Muskingum Valley Health Centers, Shrivers Pharmacy, Riesbeck's Pharmacy and Walgreens Pharmacy.
Eventually, over 30 providers will be able to administer a vaccine later this year within the county.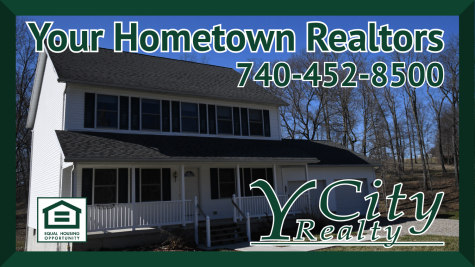 New providers joining the vaccinate distribution system will be required to join the state's clearinghouse, however, current providers won't be but will be "aggressively" encouraged too by state officials, DeWine said.
Ideally, DeWine added, the clearinghouse is designed to clear up confusion and provide one centralized place for vaccine signups.
"This is what people want," said DeWine. "One place where they can go and book their appointments instead of calling around and visiting a number of websites."
Currently, the state has a website where those eligible can see what providers in their county or region offer a COVID-19 vaccine.
From that website, an individual must reach out and contact the provider to register for a vaccine.
One of the problems with that approach is that to be able to find that list of providers, the state assumes individuals have internet access.
Older Muskingum County residents in their late 80s and into their 90s often don't have internet access, which for those with family or friends isn't an issue, but for those living alone, it can be deadly.
DeWine said the State Health Department has been encouraging doctor's offices and hospitals to reach out and make contact with individuals who haven't yet signed up but some elderly Ohioans will undoubtedly fall through the cracks.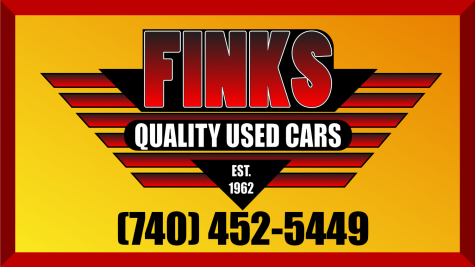 Some area vaccine providers, such as Genesis and Shrivers, have been aggressively marketing their vaccine telephone numbers as a means for vaccine signups.
In mid-January, Matt Perry, CEO of Genesis HealthCare System, said that within the first hour over 3,000 individuals called to register for a vaccine.
"That large volume of calls is creating a challenge because our phone system was not built to efficiently handle this extremely high volume of calls," said Perry. "Our priority is to provide you with an easy and efficient way of getting scheduled."
Therefore, many providers, like Genesis, are asking those who are capable of signing up online to do so by that means to ensure those without internet access have priority and quick access to registration.
The Zanesville-Muskingum County Health Department, for example, has been utilizing their own developed in-house vaccine management system to track and administer vaccinations.
According to Jennifer Hiestand, Public Information Officer for the ZMCHD, they have already opted to be part of the state's vaccine management system and begun the registration process.
As of last Wednesday, ZMCHD had 806 individuals over the age of 65 and 210 individuals that medically qualify, for a total of 1,016 persons registered and awaiting a vaccine.
Hiestand noted however that some of those included in that number have registered with several vaccine providers within the county and may already have an appointment scheduled elsewhere.
According to DeWine, that is an issue being faced across the state.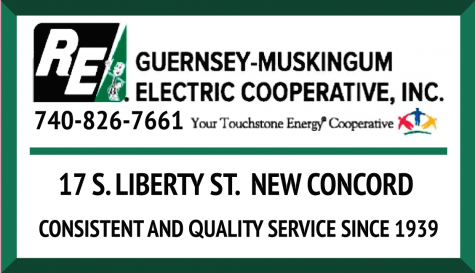 As part of the state's plan to get as many providers using its clearinghouse as possible, it will require all new vaccine providers to use its system along with "aggressively" working to identify and persuade current providers to join.
DeWine said his team believes they can have everyone integrated into the state's clearinghouse by early March.
The state is also providing assistance to those vaccine providers who need help with integrating their systems into the new statewide program.
According to Kelley Daspit, Director of Marketing and Public Relations for Genesis HealthCare System, Genesis does not plan to join the state's clearinghouse.
Daspit elaborated that Genesis utilizes a more advanced system, Epic, an integrated electronic medical record system that is able to schedule and document administration of the vaccine so that information goes into each person's medical record.
During his press conference when questioned by a reporter, DeWine acknowledged that some hospitals, like many providers, already had operational systems in place but that his goal was to have a centralized vaccine portal for logistical reasons.
Daspit added that for the week ending Saturday, February 20, that Genesis had 1,500 individuals scheduled to receive their second dose, 500 community members scheduled to receive their first dose and approximately 250 remaining educators schedule to receive their first dose.
Dr. Jack Butterfield, Director of the Zanesville-Muskingum County Health Department, said the Genesis COVID-19 vaccination clinic, located at the Colony Square Mall, is able to administer up to 500 vaccines a day, calling the layout a "seamless setup" in how quickly and efficiently vaccines can be administered.
"It's truly incredible how well it's working," said Butterfield.
There are roughly 5,000 individuals signed up to receive a vaccine and awaiting appointments, which will be scheduled when additional vaccines become available, Daspit concluded.
It is unclear how many vaccine providers in Muskingum County have individuals on their rosters who have registered with other providers and are therefore counted multiple times.
Currently, Ohio is holding at phase 1b until a majority of those 65 years and older, as well as those with qualifying medical conditions, have received their first dose.
That process is expected to last at least until mid-March, with DeWine yet to unveil who will be eligible in the next round.