Vaccinations continue as cases, deaths of COVID-19 drop in January
Down from a record peak in December, both cases of and deaths attributed to the novel Coronavirus decreased week-over-week in January as the rate of local vaccinations began to steadily increase.
Projected to surpass its first triple-digit death by mid-month, due to lower rates of spread, higher rates of mask-wearing and voluntary vaccinations, the death wasn't observed till the second Tuesday of February.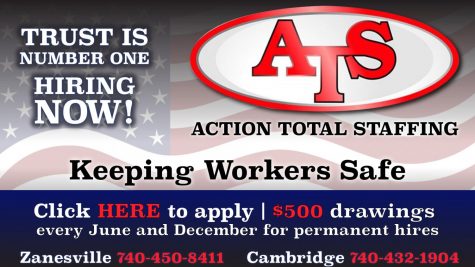 By all accounts, January was set to be far worse than December, each month had almost, without pause, gotten progressively worse and a Thanksgiving explosion in cases concerned health officials of what a year-end set of holiday festivities might produce.
That warning however appears to have not fallen on deaf ears, parties were canceled, traveling plans were halted and families postponed their normal holiday traditions which allowed manufacturers time to ramp-up vaccine production, schools the chance to return in person at the beginning of the year and healthcare provides from being overrun with patients.
Dr. Jack Butterfield, Director of the Zanesville-Muskingum County Health Department, said the fact that a late-December surge never materialized, as had been the case in the weeks following Thanksgiving, shows that residents are doing their part to help stop the spread of the virus.
"Three months ago, if you were to say go to a grocery store, you might only see half the shoppers wearing a mask," said Butterfield. "Now almost everyone has one on."
Butterfield elaborated that the number of vaccinations from mid-December through the end of that month was too small to have a meaningful impact on the number of positive cases in the following weeks.
The drop in positive cases can therefore almost solely be attributed to everyone being responsible and doing their part, Butterfield added.
The decrease in cases statewide also gave Ohio Governor Mike DeWine the justification he needed, along with the advice of his health officials, to rollback the statewide curfew on businesses.
Nationally, the number of positive cases has nearly halved from its peak during the first week of January, when many hospitals across the country were warning of impending rationing of care.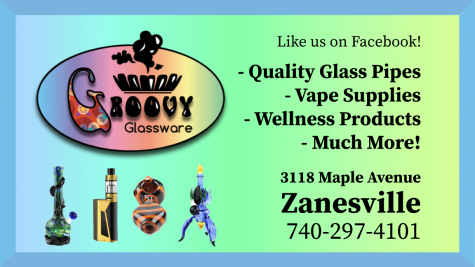 January was also the first month that many older Muskingum County residents were able to receive a vaccine.
Healthcare workers and nursing home residents, part of the state's phase 1a plan, were some of the first to receive vaccines near the very end of December and through the beginning of January.
According to DeWine, almost every individual in Ohio living in a nursing home or assisted living facility has now been given the opportunity to receive a vaccine.
Residents are voluntarily choosing to be vaccinated at what the Governor called an "extremely high rate," which according to him places Ohio in second place in the nation for its vaccination rate for those residents.
Employees at those locations are however less likely to be vaccinated, with only about half choosing to receive the vaccine.
As previously reported by Y-City News, Ohio was one of a select few states to be chosen for a CDC pilot program designed to quickly vaccine those residents, who according to state data make up a large percentage of COVID-19 fatalities.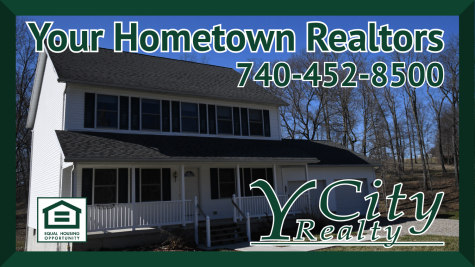 Elderly Ohioans still living on their own, with a partner or with family also began to receive the vaccine throughout January, as part of the state's phase 1b vaccination program.
Genesis Hospital, the Zanesville-Muskingum County Health Department and many private pharmacies began to administer vaccines in noticeable quantities.
Beginning with those 80 years old or older and subsequently lowered each week, residents were able to sign up through a provider and receive their first dose.
Currently, there is no state-level clearinghouse for signing up, with interested individuals needing to contact their desired provider.
DeWine said the state is in the process of creating a "one-stop-shop" for vaccine signups but has yet to reveal many details beyond that a coordinated effort is in the works.
Currently to date, Genesis has completed 8,000 vaccinations at its Colony Square Mall location and the Health Department has given over 1,600.
Butterfield said the mall location is currently able to give up to 500 vaccines a day, calling the layout a "seamless setup" in how quickly and efficiently vaccines can be administered.
"It's truly incredible how well it's working," said Butterfield.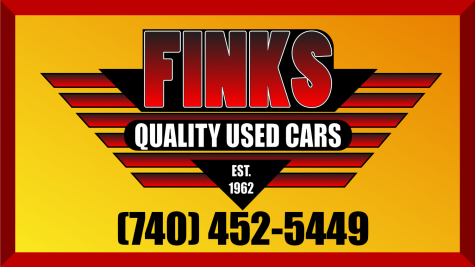 According to Matt Perry, CEO of Genesis HealthCare System, when registration was first opened, they received more than 3,000 calls within the first hour requesting a vaccine.
"We are pleased so many people are signing up to get the COVID-19 vaccination because it shows our community's dedication to protecting themselves and their loved ones and to help eradicate this virus," said Perry.
Providers are scheduled to begin offering vaccines to those 65 years of age and older within the community this week.
According to Kelley Daspit, APR, Director of Marketing and Public Relations for Genesis, by early last week nearly 1,500 individuals in that age bracket of 65 to 70 had already signed up to receive a vaccine with Genesis.
DeWine said during a press conference last week that due to the large number of those eligible to receive a vaccine at that age range, that it would likely take weeks to fulfill the desired number of request based upon current vaccine allocations to the state.
DeWine added that half of all Ohioans 8o years and older have been vaccinated.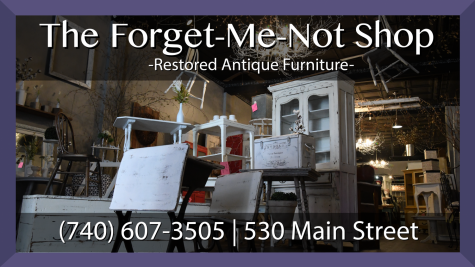 In working to achieve DeWine's goal of having all Ohio children back in a physical classroom by March 1, beginning last week and lasting through the end of February, vaccines have been allocated to all school employees who would like a vaccine.
As both Perry and Butterfield had previously explained near the beginning of January, often classrooms, schools and even districts are forced to close not due to children getting the virus, but when staff members do and the school systems is unable to find substitutes to instruct classes.
This week, as part of the DeWine Adminsitration's 4-week school vaccination schedule, Muskingum County educators and staff will receive their first dose of a COVID-19 vaccine.
Most districts choose to partner with Genesis to receive their vaccines, with Tri-Valley and many of the areas private schools opting to go with the Health Department.
Butterfield called the Governors priority to educators a "very good thing," noting that it will allow schools to stay open.
Citing an Ohio Department of Health and Ohio State University study, Butterfield explained that researchers found that the rate of infection was the same for students who were in remote learning and those who continued to receive full-time in-person instruction.
Children, those aged 6 to 18, are less likely to be infected by the virus, less likely to get severely sick if they get the virus and are slightly less contagious when having the virus, Butterfield explained.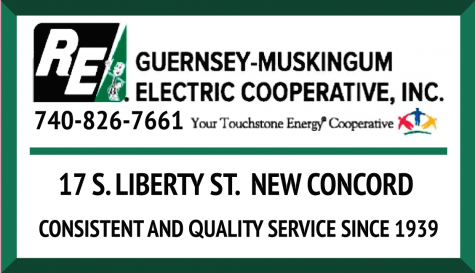 Currently, Ohio is receiving roughly 100,000 vaccines each week, with numbers expected to increase as additional production of the Pfizer and Moderna vaccines are ramped up and other producers such as Johnson and Johnson ready their vaccine for federal approval.
DeWine said that as of last Thursday, eight percent of the state's population had received a vaccine, mostly those in the age category with the most risk to their life if they contract the virus.
A timeline for when those under 65 years old might be able to receive a vaccine is still unknown.
In January, there was a total of 1,968 positive cases of COVID-19 reported in Muskingum County, a nearly 30 percent decrease from the 2,808 cases in December, slightly above the number of total cases reported in November.
During the month, a total of 28 county residents died from the virus, nearly half the number of deaths reported in December.
Currently, there are 389 active cases, 13 current hospitalizations, 7,997 total cases, 496 total hospitalizations, 42 total ICU admissions and 100 confirmed deaths of county residents.