January COVID-19 deaths likely to outpace December as cases rise amid vaccinations
The novel Coronavirus continues to take its toll on the local community, the state and the country as health officials rush to increase the number of available vaccines.
Meanwhile, as the number of positive cases continues on an upward trajectory, deaths attributed to the virus have hit their highest ever weekly total in Muskingum County.
Ohio Governor Mike DeWine announced last week that he would soon authorize additional individuals to be eligible to receive the various vaccines, such as older Ohioans and school employees, including teachers.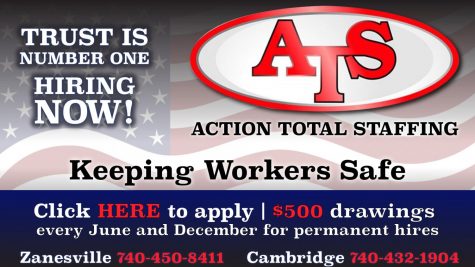 By all metrics, December was the worst month thus far for the county in dealing with the Coronavirus pandemic as proportionately it made up nearly half of all recorded positive cases and nearly three-fourths of all associated COVID-19 deaths.
Due to a large number of infected personnel, many school districts had to move into fully remote instruction with others forced to use every available employee to forgo a building or district closure.
West Muskingum's Superintendent Chad Shawger, for example, took to the pledge to keep his district open for as long as possible by helping to serve as a substitute teacher.
On one occasion Shawger instructed an in-person middle school class and on another a remote learning Zoom session with kindergarteners.
The debate and struggle, both in keeping classrooms open and in moving to remote instruction, has challenged school administrators who are forced to balance the concerns of parents, who don't have adequate childcare, with staffing situations that are dismal at best.
Maysville's Superintendent Dr. Ruth Zitnik worked diligently to keep her district open as cases skyrocketed affecting her staff and students, however, she was ultimately forced to have students finish the year remotely citing the strain on resources and personnel that made it impossible to continue in person.
Others such as Mark Neal, Superintendent of Tri-Valley, cited the lack of broadband for many of his rural students as one of his concerns should the district eventually be forced to move to fully online remote instruction.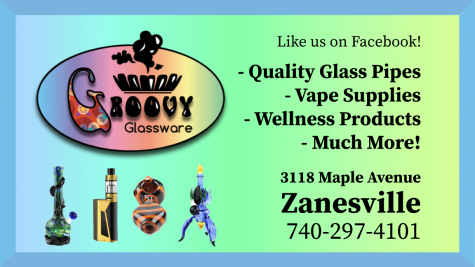 The month of December was also the first time front-line healthcare workers were able to receive a vaccine, with Genesis HealthCare System being originally one of only ten sites across Ohio selected to administer the vaccine.
As document extensively by Y-City News, the selection of the Zanesville hospital gave its doctors, nurses and support staff, often who spent multiple hours a day with COVID-19 positive patients, an extra shield of protection from the virus.
Soon after, the Muskingum County Health Department received its first allotment of the Moderna vaccine to begin administering as well.
Throughout the entire month, Muskingum County remained one of the highest COVID-19 incident counties in the state, with the number of related deaths rising subsequently each week.
Front-line healthcare workers and nursing home residents were some of the first to receive the vaccine, part of Ohio's phase 1a vaccination plan, an initiative the governor and his health advisors often point to as another layer of protection for some of the most high-risk individuals.
That plan, in conjunction with a CDC pilot program, pushed to quickly vaccine nursing home residents, who according to state data make up a large portion of COVID-19 fatalities.
During a review last week, the governor stated that around 80 percent of residents, when offered, were taking the vaccine but that only around 40 percent of staff were.
By this Friday, the state health department is expecting that 80 percent of nursing home residents will have had the option to be vaccinated.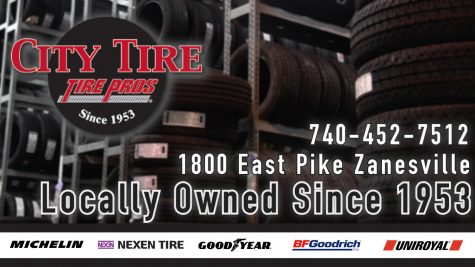 The governor is expected to begin vaccination phase 1b as early as next week, which will be the first opportunity many elderly Ohioans will have to be able to get vaccinated.
That plan will commence with those who are 80-years-old and above, with each subsequent week having the minimum age lowered by 5 years.
For example, the following week anyone who is 75-years-old or older will be eligible and the week after that those 70-years-old and above will have the option to be vaccinated.
While explaining his plan, DeWine stressed his resolve that every student in Ohio is back, full-time, in a school building by March 1.
DeWine has cited, on numerous occasions, examples in the news media where it is discovered students aren't logging in to online classes or completing minimal, if any classwork.
"The whole goal is to get kids back in school," said DeWine. "That's what drives everything we are doing."
To make his plan a reality, one he cites as necessary to get workers back to full employment and to ensure the education of young Ohioans, DeWine is tentatively planning to make vaccines available to any school staff member.
Priority will be given to districts working to maintain full-time in-person instruction or those districts that show readiness to return once staff are vaccinated.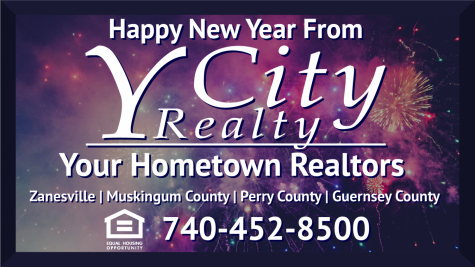 Dr. Jack Butterfield, Director of the Zanesville-Muskingum County Health Department, and Matt Perry, President and CEO of Genesis HealthCare System, held a meeting last week to discuss how they plan to work to support DeWine's upcoming vaccination timeline.
Perry began by noting that over 1,500 staff at Genesis have received the vaccine with many of the very first vaccine recipients beginning to receive their second dose, which will greatly increase their immunity.
As one of the first sites in the state to receive the vaccine, Perry spoke about the positive benefits the community received both in safeguarding those most directly exposed to the virus and educating those who might have otherwise been reluctant to take the vaccine.
"I think the community can take some comfort in the fact that 1,500 people at Genesis, a large portion of our healthcare community, is getting this vaccine because we believe it's safe and it works," said Perry. "Our doctors, our nurses, our technicians and our support staff, the people who know the most, are getting it."
Butterfield added that the deadliness of the virus, especially to those who are elderly has far exceeded any sessional flu, hoping to stress to those who are still hesitant to consider taking the vaccine when it becomes available to them.
According to both, phase 1a of the state's vaccination plan should be completed locally by the end of the week.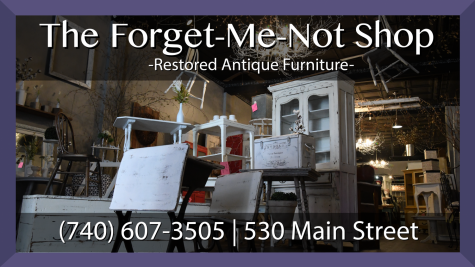 A large collaboration has also been established between the county health department, Genesis, the MVHC, local physicians and local pharmacies in preparation for DeWine allowing vaccination phase 1b to commence.
That approval, which is planned to begin as early as next week, will encompass nearly 18,000 Muskingum County residents or roughly 20 percent of the population.
According to both Butterfield and Perry, a streamlined process to identify those eligible under phase 1b will help to ensure an orderly and effective distribution.
That process is also necessary because both the health department and Genesis often don't know how many vials of vaccine they are receiving until it arrives, something that Perry called a "very complex logistical challenge."
A special condition of the Pfizer vaccine is that it must be stored at extremely cold temperatures and after being thawed must be used relatively soon thereafter, requiring personnel at Genesis to have a robust process to ensure that doses of the vaccine aren't wasted.
Butterfield added that they also don't want extra vaccines sitting in refrigerators or freezers for a prolonged period of time.
"We want it in arms," said Butterfield who reiterated the need for a vigorous process to ensure vaccines are administered in a timely fashion to those for who it likely would have the most lifesaving potential.
In that spirit, Perry added that Genesis has elected not to charge the optional administrative fee for the vaccination, both to limit the complexity of the process and to ensure fast throughput of recipients who will likely receive their vaccine car side.
There should also be no cost for the vaccine itself as it has already been paid for by the Federal Government.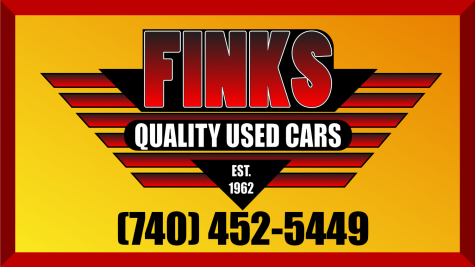 As with DeWine, Butterfield and Perry both underscored the need to keep students in the classroom noting that in Muskingum County it's often the adults who are most vulnerable and the cause of classroom or building closures.
The United States Department of Labor Research Division has reinforced that necessity citing that a large percentage of the nearly 10 million individuals who have yet to return to the workforce are mothers.
Due to the closure of daycares and schools, mothers have had to make the difficult decision to withdraw from their place of employment to take care of their children, the agency reported.
Federal unemployment reporting does not count those individuals in official unemployment figures as many have ceased searching for work.
Many children have also been found to be asymptomatic while still carriers of the virus allowing them to unknowingly transmit the Coronavirus to teachers and staff further exacerbating the situation.
It all goes as planned, Perry said they anticipate that all eligible phase 1b recipients will receive a vaccine within the next 45 days.
Butterfield added that healthy individuals under the age of 65 will likely not be eligible to receive a vaccine until the end of March or the beginning of April.
While firefighters in Ohio that are certified paramedics or EMTs have received the vaccine, many law enforcement officers will have to wait to receive it along with the general public.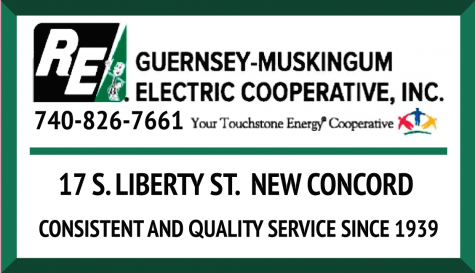 In Muskingum County, 16 residents died last week due to COVID-19 with an additional three reported Monday.
According to the Ohio Department of Health, the county has the fourth-highest number of cases per capita.
The Muskingum County Health Department currently is reporting 611 active cases of COVID-19 with 21 current hospitalizations as of Monday afternoon.
For the week ending Saturday, January 9 the county had the third-highest number of positive weekly cases since the pandemic began.
To date, there have been 1,503 vaccinations of Muskingum County citizens.
According to the U.S. Census Bureau, there are 86,215 individuals living in Muskingum County.
Genesis Healthcare System has provided a free website, GenesisHCS.org/COVID-19 with up-to-date information on local COVID-19 related information.