OSP presents local 'Saved by the Belt' award
An award that recognizes individuals whose lives were saved by wearing their seatbelts was bestowed upon a young area resident earlier this month.
Michael Grigg, 23-years-old, was on his way to make a delivery for his employer, Papa Johns, late last year when another driver crossed the center line and struck his vehicle head-on.
The resulting crash could have easily killed Grigg troopers say, who was able to walk away with relatively minor injuries compared to similar crashes that often kill or maim the vehicle's occupants.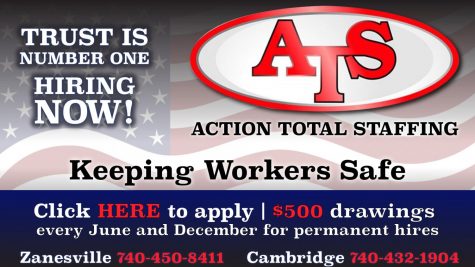 Ohio State Highway Patrol Zanesville Post Commander Lieutenant Russ Pasqualetti presented the award to Grigg which was established by the agency to bring awareness to the life-saving benefits of wearing a seatbelt and hopefully increase belt compliance.
According to Pasqualetti, troopers have been able to slightly increase the compliance rate locally in the past few years through various initiatives, which at a state-wide level have shown to have a statistical impact on saving lives.
An example Pasqualetti gave was that last year 1,238 individuals died in collisions across the state, of which nearly two-thirds were not wearing their seatbelts, had they, many of the fatalities likely would have been prevented.
In Muskingum County, like in much of the state, teenagers are often the target of education programs because as new motorists they are still forming what will become life-long driving habits as well as using positive peer pressure to encourage their friends to also wear a belt.
For older adults, troopers and other law enforcement officers ticket drivers for noncompliance but they also try to use the opportunity to speak with the vehicle's occupants and tell their personal stories of crashes they've responded to in an attempt to persuade hesitant motorists into belting up.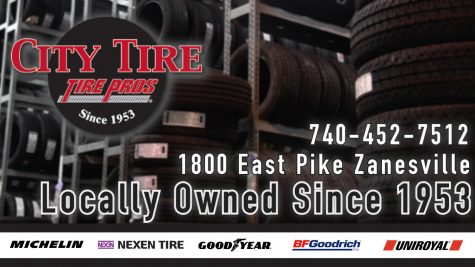 Pasqualetti says he often tells the story of a crash near the beginning of his career as a way of connecting with drivers, especially young teenage ones, who prefer not to wear a seatbelt.
That collision, which occurred decades ago along I-71 took a young trooper Pasqualetti to the scene of a severe crash in which a young teenage driver's car had gone off the roadway and rolled multiple times.
The resulting crash caused a large amount of damage to the vehicle, making it almost unrecognizable, but the driver walked away relatively unscathed, according to Pasqualetti.
Upon arriving at the hospital, the boy's mother approached him and wanted the young trooper to know her son was wearing his seatbelt.
Pasqualetti said he told the mother he knew he was because if he hadn't her son would be dead.
"The look on her face was just astonishment, she kind of realized at that moment that she was happy he had his seatbelt on," said Pasqualetti. "If you would have seen that car, then seen the kid that came out of it, you would just say there is no way that's possible, he only came out of that car because he was wearing his seatbelt."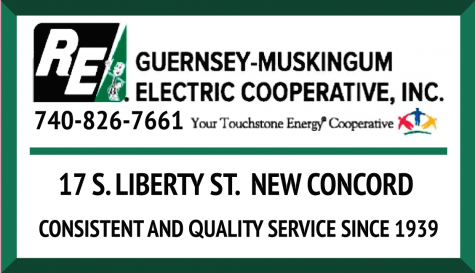 Last October, Grigg was driving along the curve in Adams Lane near its intersection with Joes Run on his way to a delivery, like he had many times before, when he noticed another vehicle come into his lane.
Unable to get out of the way in time and stuck between taking his vehicle into the creek or other possible incoming traffic, Grigg was hit by the other driver head-on at full speed.
The resulting crash was bad, Grigg had his glasses thrown from his face, glass all over his body, his car was smoking and he had to kick the door open to get out, but troopers say it could have been way worse.
Grigg had his seatbelt on, which kept him safely secured to his seat, while he suffered cuts on his body from the glass, a torn ligament and complete loss of movement in one of his legs for roughly a month due to swelling, he was alive and thankful he had his seatbelt on.
Reserved, but appreciative of the award, Grigg said he wanted to thank the State Highway Patrol for its recognition and that he hopes his story helps persuade others to wear their belts.
"It's honestly pretty cool because it shows that they care," said Grigg in reference to receiving the award. "It helped save my life."