Memorial for Cpt. Harlow held in Dresden
Hundreds gathered in front of the Village of Dresden's Police Department Sunday evening to honor the life of Captain Danny Harlow.
Coworkers, community members and friends spoke about Harlow's life and his impact on the Dresden Community.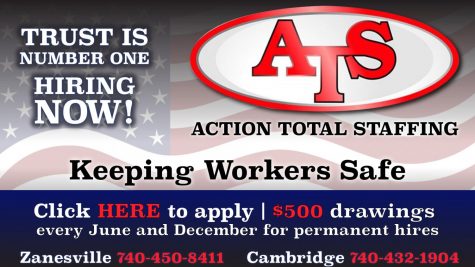 Each speaker, often holding back tears, spoke of the infectious smile Harlow had as he patrolled the village.
From Dresden Fiscal Officer Shellie Adkins to Tri-Valley School Board Member Scott Ford, to the numerous other speakers, each had fond memories of their time with Harlow.
Ford spoke about meeting Harlow for the first time, years prior, when the young man ran out of gas and Ford's towing company went out to assist him.
The conversation, as Ford would explain, lasted for over an hour and began what would become a long friendship between the two, one which Ford described Harlow as more like a member of the family than as a friend.
When speaking and looking out at the crowd of hundreds of people, Ford told Harlow's family to look at the impact Harlow had on the community and its residents.
"He touched all these people, and you should always, always remember that," said Ford.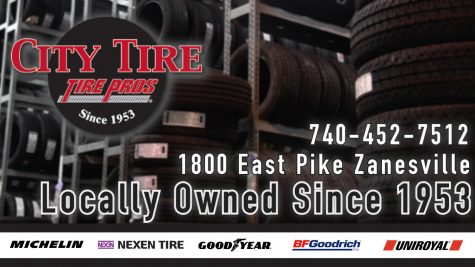 The Scotties Den in Dresden, for which Harlow was a regular, will be adding to its menu a special sandwich the Dresden Police Captain often ordered when stopping by for a quick meal.
A double cheeseburger with sauce and four kinds of cheese will soon be labeled as the "Harlow Special," for anyone to purchase, with a portion of the sandwiches proceeds going to the Suicide Collision: I am a Warrior Foundation.
The organization ran by Beth Ingram has been instrumental in helping to bring attention to the topic of suicide along with working to establish signs, which include contact information for available mental health resources around the county.
A local veteran of two foreign wars also spoke about his attempt at suicide and Harlow's unique ability to save his life.
Harlow spoke to the veteran for over an hour, convincing him to hand over his firearm, to which the man credits with saving his life.
Each speaker had an emotional story that when told could be seen causing those in attendance to wipe their eyes or clear their throat as the lasting impact of Harlow's life on the small village community truly came into light.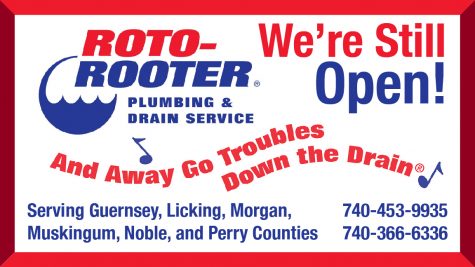 As the final speaker concluded, a last call radio broadcast to Harlow was transmitted by Muskingum County Dispatcher Chas Cosgrave.
Audio from that broadcast can be heard by clicking the following link: Facebook.com/YCityNews
Dresden United Methodist Church Pastor Dr. Dan Wells then led the crowd in prayer as a candlelight ceremony was held in Harlow's honor.
Wells told each member of the crowd that as they passed the flame to one another, to know that they are not alone.
"You are not alone and we are in this together," the pastor reiterated to the hundreds in attendance.

Multiple songs were played as members of the crowd passed on their flames from their own candles to their neighbors, until the entire crowd, encompassing the entire block, was holding a lit candle.
A memorial balloon with a candle under it was then lit and set off into the sky.
Members of the crowd, holding their own lit candles, watched as the light faded off the balloon into the darkness of the night.
Charles "Danny" Harlow was born on March 7, 1984, and passed away at age 36 on Sunday, September 13 at Genesis Hospital.
A GoFundMe page has been created to help Harlow's family with the cost of the service, donations can be made by clicking on the following link: GoFundMe.com