Deputy, bystanders credited in saving man's life in serious crash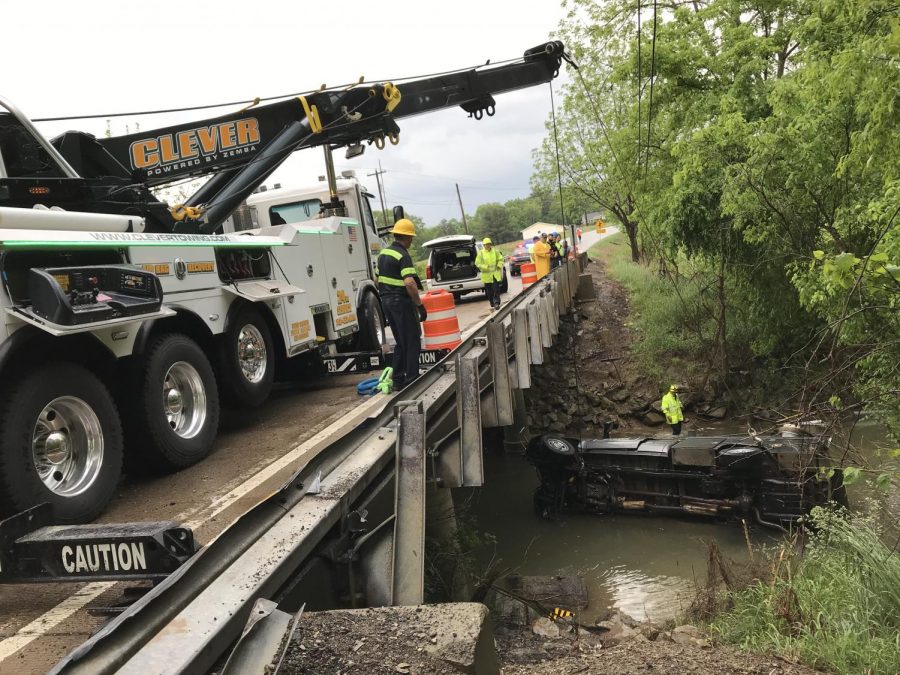 A crash along State Route 146 in Salt Creek Township left one local man in life-threatening condition Friday afternoon.
According to the Ohio State Highway Patrol, Mark Snode of Caldwell was driving eastbound on SR-146 in his work utility truck when he went off the right side of the roadway.
OSP Sergeant Jeffrey Jirles said Snode drove over a guardrail and into a bridge, which sent him airborne. The vehicle landed on its top in the creek below, trapping Snode inside the truck.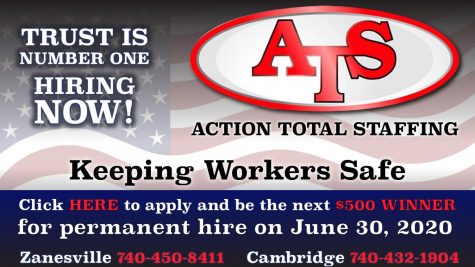 Muskingum County Sheriff's Deputy Sean Brady was first on scene and immediately jumped into action, placing himself in chest-deep water.
A critical care nurse passing the scene and a neighbor helped the deputy safely remove Snode from the submerging vehicle.
While Brady doesn't consider himself a hero, Jirles said his quick actions likely saved the man's life.
Med-Flight was requested, however, due to weather considerations they were unable to launch.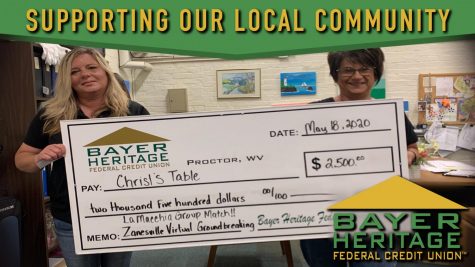 Snode was cited for failure to control and is currently in critical condition at Genesis Hospital.
SR-146 was closed for roughly three hours while the vehicle was removed from the creek.
The Ohio State Highway Patrol was assisted by the Muskingum County Sheriff's Office, the Muskingum County EMA and Wayne Township Fire & EMS personnel.