Friends share fond memories of Cam Strauss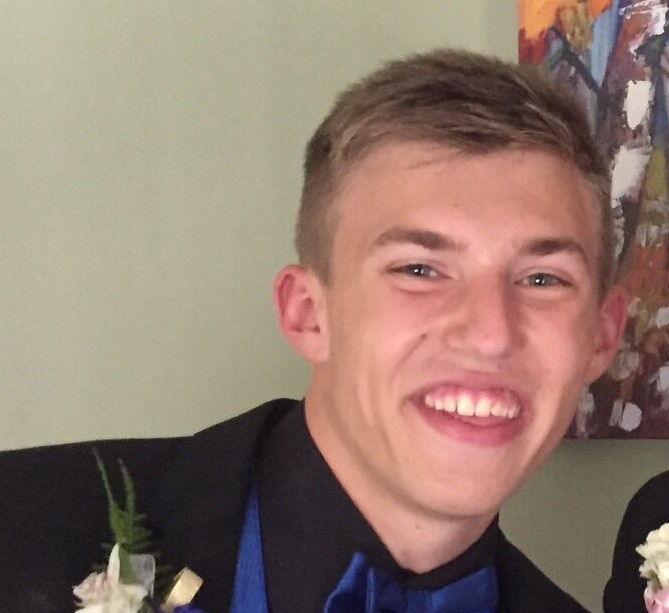 The outpouring of support for the family of Cam Strauss has been spread wide across the Zanesville area.
For some, it's in the form of the inspiration he left behind. For others, it was his smiling face and positive demeanor he spread wherever he went.
Like Gunner Hazen, who spent his time throwing passes to Strauss during the football season. Or Conner France, who roomed with him this year at Kent State University and described him as a "great" and "happy" guy. And Drake Dodson, who knew Strauss since preschool and played sports with him throughout most of their lives.
Among the words used to describe Strauss by his closest friends were as follows:
Passionate
Hard-working
Big-heart
Determined
Outgoing
Strauss, a prominent athlete at West Muskingum who graduated in 2017 and recently completed his first year at Kent State University on the Dean's List, took his own life on Sunday, May 27, at his home.
West Muskingum principal Ray Peyton spoke quietly about the loss of Strauss.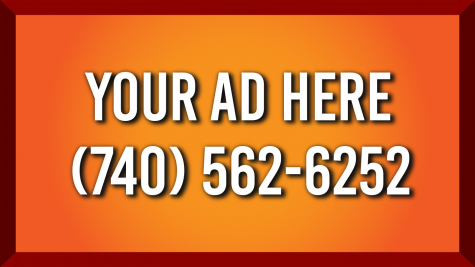 "It's a real tragedy that this has befallen the community," he said. "(Strauss) was well-liked and friendly."
A former standout on the Tornadoes track and field and football teams, Strauss' family members and friends took part in a vigil walk at the West Muskingum track Tuesday evening. The walk spanned 400-meters, which is the same distance of the event Strauss won multiple times, including a Muskingum Valley League meet win in 2017.
It was the event Cam Crowley, who ran with Strauss on the same relay team at West Muskingum, remembered seeing his friend win at last season's MVL meet. The walk taking place there was a fitting tribute to Strauss, who Crowley said served as a role model to younger athletes in the area.
"Learned a lot from that boy," Crowley said. "I know a bunch of younger kids looked up to him. (They) saw him win the 400 last year at MVL's and they knew, 'I'm going to be like him when I'm older.'"
It was that kind of demeanor that made him so loved by his teammates and friends. Those who knew Strauss took to Twitter over the weekend to share memories they have with their late friend.
Brother I love you… pic.twitter.com/mq4IttL8IW

— Gunner Hazen (@Gunner_24) May 28, 2018
We built a bond every single race, you pushed me on the track like no other, gonna miss you a ton my man❤️ @camstrauss pic.twitter.com/M58KfsugOl

— Marcus A. Hawkins (@marco_hawkins13) May 28, 2018
All expenses will go directly to the Strauss family. I never thought I would have to do something like this. Please keep Joe, Tina and family in your thoughts and prayers, they need it more than ever. Fly high 6, we all love you so much https://t.co/XaMKET4pNT

— cam (@camcrowley) May 28, 2018
1 year ago today… 🎓 @camstrauss @owendenny8 pic.twitter.com/GnApSZNi0v

— Connor (@ConnorFrance) May 26, 2018
A GoFundMe page has been established to raise money for Strauss' family. To date, the page has raised over $6,000. The organizer of the page, Claire Jonard, knew of Strauss through Crowley and wanted to do something to help in a difficult time.
"I know his family and the things that they've gone through," she said. "His mother has cancer so it's just a struggle on top of a struggle. So, I thought what better way to help than to just try to bring in some money."
Hazen asked for one thing, above all, to do for Strauss' family during the difficult time.
"Just pray for them," he said.
According to Strauss' obituary, his family suggests making donations to the West Muskingum boosters club instead of flowers to fulfill his dream of a new track being laid at the high school. A visitation ceremony will take place Friday, May 31, from 10 a.m. to 12 p.m. at Trinity Evangelical Lutheran Church.
Owen Denny, another long-time friend, said he will be making an effort to reflect the personality of Strauss as a way of remembering him.
"Just try to be more like him in a lot of ways," he said. "He would do anything to put a smile on someone's face he didn't even know."
In a moment as tough as this one, a single thing is apparent as the community heals.
Cam Strauss was loved by all who were close to him.