Multi-county semi pursuit ends in Coshocton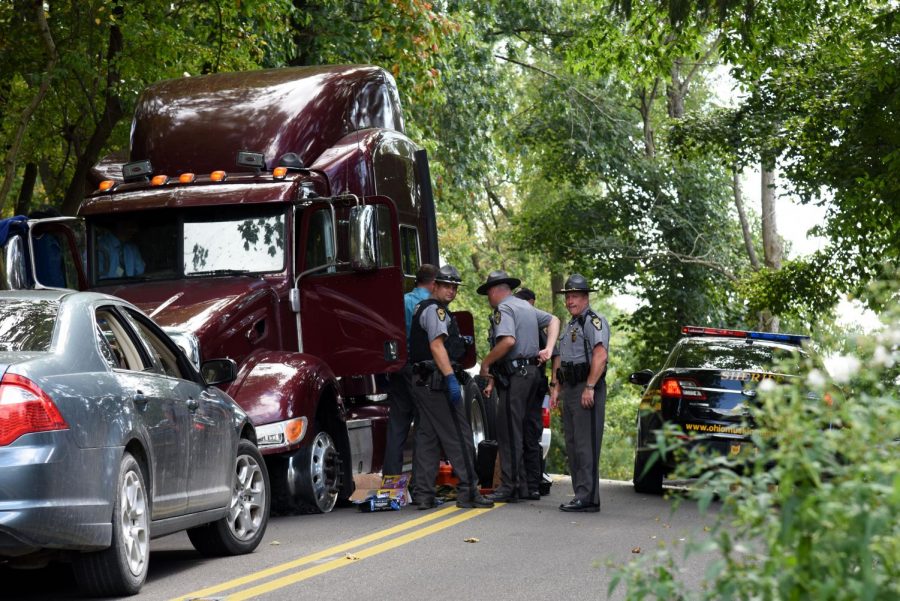 A man driving a semi-truck cab through several Ohio counties, including Muskingum, has been arrested in Coshocton County Monday afternoon.
Tire shreds littered the roadway leading up to a scene where authorities surrounded a semi-truck that had evaded troopers and other law enforcement from through multiple counties.
The driver of the truck, 47 year-old Stephen Wolfe, was apprehended by detectives with the Coshocton County Sheriff's Office at a residence after bailing out of the truck on Pleasant Valley Road and continuing the chase on foot, according to Ohio State Highway Patrol Staff Lieutenant Matt Boyd.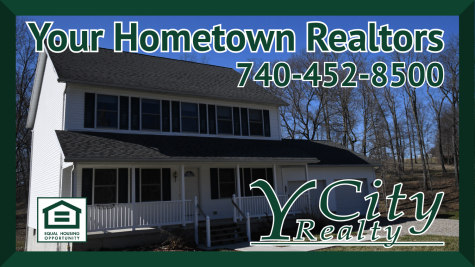 While police initially attempted to pull the man over for a minor violation, it was later discovered that he has multiple warrants, Boyd said. Wolfe has family in the Coshocton area and authorities believe he was attempting to get to their residence.
Residents in the area were told by authorities to stay inside their homes and lock their doors while police set up a parameter around the area where Wolfe ditched the truck. The schools in the area were also placed on lockdown and buses were held up until Wolfe was apprehended, Coshocton County Sheriff Tim Rogers said.
A nearby resident on Pleasant Valley Road said the man ran up through her yard shortly after getting out of the truck.
"He came running, looking, I said 'Hey, what the hell are you doing,'" the woman recalled. "He said, 'I wrecked my truck,' and he just kept running, running up behind our house."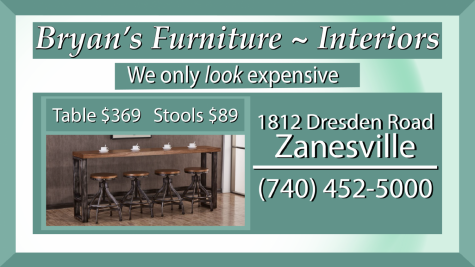 The pursuit began in Wyandot County and ensued through Delaware and Licking counties, through Columbus and continued on into Muskingum County before ending in Coshocton County.
Boyd said a trooper attempted to pull Wolfe over on U.S. 30 at milepost 22 in Wyandot County for a commercial violation.
The pursuit ensued when Wolfe would not pull over. He was driving recklessly in certain areas, forcing troopers to back off at times and allow assisting aviation to keep an eye on the semi, Boyd said.
Several attempts were made to stop the driver. During the pursuit, he struck at least three sets of spikes, which flattened most of his tires.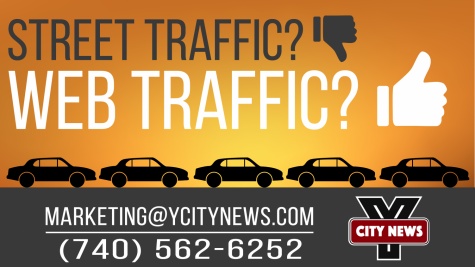 Nevertheless, Wolfe persisted and continued to flee.
In Licking County, the driver swerved to miss stop sticks and hit a pickup truck.
"So we're concerned with that individual right now," Boyd said of the pickup truck driver who sustained significant injuries during the crash.
Authorities do not believe the truck Wolfe was driving belonged to him, although they are not considering it stolen at this time until the owner is contacted.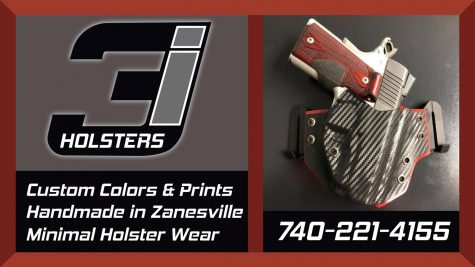 Wolfe will be held in the Coshocton County Jail pending charges. It's unknown what his warrants are for at this time.
"We'll get with the prosecutors in the counties that we have charges on him through and work together on that to establish how he's going to be charged and where and what process we're going to take on that," Boyd said. "The Coshocton County Prosecutor and one of the investigators is out here on scene assisting also."
Authorities had not found anything illegal at the scene. Additionally, Wolfe was not in possession of any weapons when he was arrested.
Many different law enforcement agencies were involved in the pursuit as it crossed multiple districts, jurisdictions and counties.