Elderly couple, pregnant woman injured in crash on Maple Avenue Thursday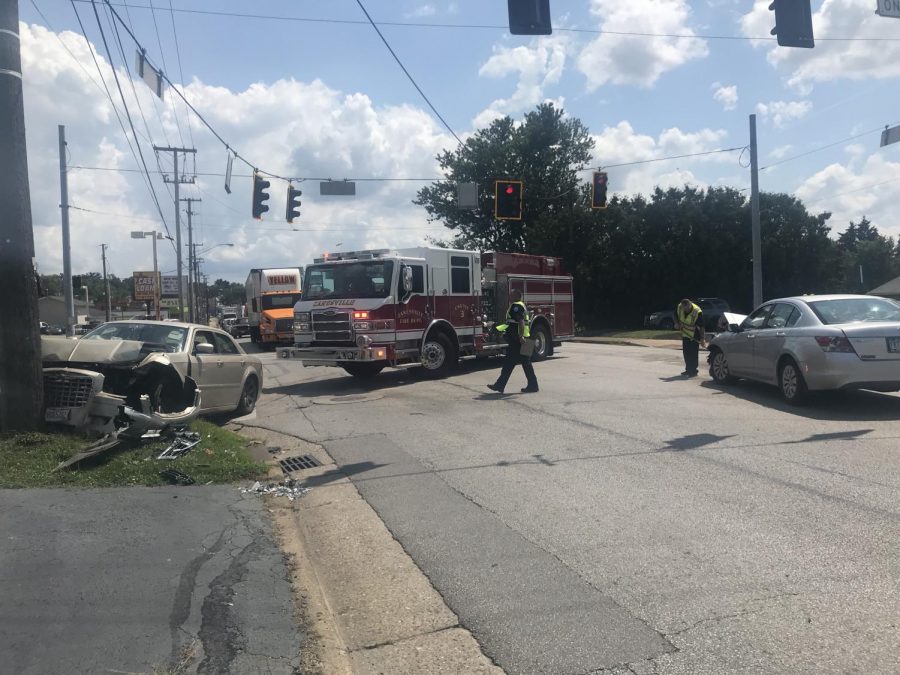 A total of four adults were involved in an accident that sent a pregnant woman and elderly person to the hospital after crashing on Maple Avenue Thursday afternoon.
How the accident happened is still unknown as police continue to investigate and review footage. 
What could be seen at the intersection of Harding Avenue was a silver sedan driven by the elderly couple in the roadway in front of McDonald's with front-end damage.

Next to it was the gold sedan driven by the pregnant woman lodged between two utility poles at the corner of Car Nation Auto Sales. 
The Zanesville Police Department was unable to comment further on what happened or the conditions of the victims at this time.
Traffic was backed up in either direction of Maple Avenue until the vehicles could be towed.