Living Recovery: A leap of faith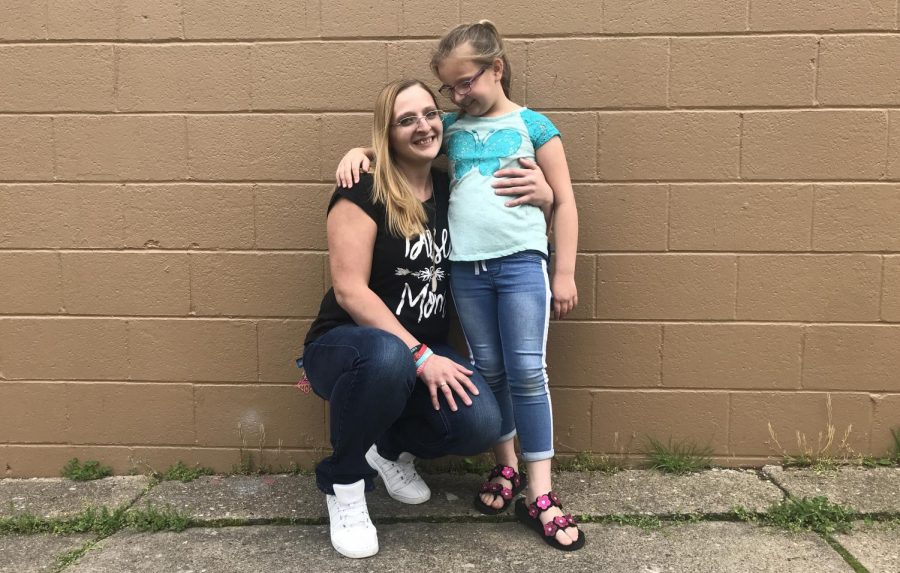 Previously a stripper addicted to pain pills, a local sponsor leads a completely different life today than the one she used to know.
For the first time in her life, Ashley Reed will have to renew the lease for her apartment, a feeling that many other people don't make note of, but one that brings Reed a great sense of pride — she doesn't have anything to run from anymore.
A single mother to a seven year-old daughter, Reed doesn't hold anything back about her past, not even from her daughter.
"I hid everything for so long. I was a compulsive liar to anyone and everyone I met … Today I don't have to lie about it because I'm not ashamed of what I did. I use what I did as motivation to not go back. That's who I was, not who I am," Reed said.
Today, Reed wears many different hats. She works full-time at Chipotle, sponsors nine local women, serves as the general service representative of her home group, serves as a board member for the We Are Recovery group and attends both NA and AA meetings — some for herself and others in support of the women she sponsors.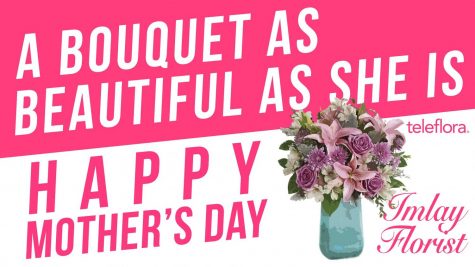 In addition to her daily and weekly duties, Reed has also publicly spoken and shared her story in nine different towns over the last year.
"The way that my sponsor has explained it to me is if you drank and you used everyday then you should do something for your recovery everyday," Reed said. "Like put that much work into you. I would've went to the end of the earth to find that next pain pill, so why not go to the end of the earth for my recovery."
Life is "normal" for Reed now. She said she happily experiences things like doing homework with her daughter, making dinner and keeping a packed schedule.
Reed's life prior to recovery was nothing short of "crazy," she said.
For eight years, Reed was a stripper. For ten years, she was addicted to pain pills.
"I was broke every single night, didn't matter how much I'd make," Reed said. "I can remember one night I made over $1,600, and I was still broke the next night before I went to work. That's insanity right there. I always wanted more."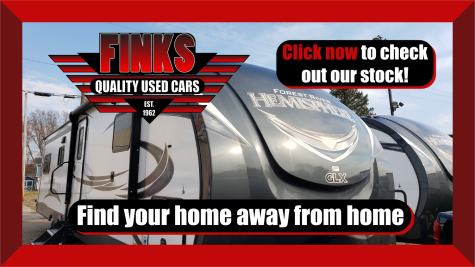 The money she made stripper fueled her addiction to high-dosage pain killers. She would go to work stripping in the evening, party all night, go home, pass out and wake up hunting for pills. While pain medication was her drug of choice, Reed said she would smoke weed, drink alcohol and snort cocaine.
Her dad was an addict. She started using drugs when she was younger because she wanted to fit in. Everyone she knew smoked weed, so she did, too. Everyone she knew drank alcohol, so she did, too.
"I guess something clicked, and I wanted to do it more and more and more, and for awhile I could. For the first few years, I could manage it, but then eventually, it got so bad that I was chemically dependent on it," Reed said.
For a long time, Reed didn't believe she had a problem. While she described her life as chaos, she thought she had the chaos under control — she worked, paid bills and cared for her daughter.
"I was taking my daughter on them runs and everything because I was like the good mom who took my daughter everywhere with me," Reed said. "I didn't just leave her with strangers. No, I took her on drug runs. That's madness. But I thought in my head, back then, I was the good mom."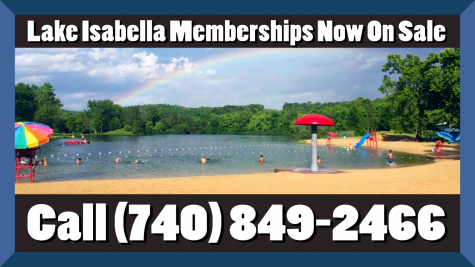 Eventually, in April 2017, Reed got her second OVI. She was offered an alcohol monitor, which she opted to take, but she couldn't pass the drug tests. She ended up running from the police.
The last day Reed went to jail, she jumped out of a second story window to evade her probation officer. Bloodied from the fall and wearing no shoes, Reed didn't make it very far before she was apprehended a few blocks away.
She went to jail and was later sent to in-patient treatment, intensive-outpatient treatment and ordered to complete Miracle Court. Although it wasn't Reed's first time attempting to get clean, she took the opportunity seriously.
"I was tired of living the life I was. I mean, I was just miserable. Me and her (daughter) dad fought all the time," Reed said. "I always stressed of where I was going to get that next one. I always stressed of how I was going to pay the bills, of looking over my shoulder making sure the cops weren't coming after me. I was so sick of living like that. I was ready to just give up on myself completely."
While she was required to complete different treatment programs, attend meetings and successfully go through Miracle Court, Reed said she had to outdo the minimum requirements in order to prove it to herself that she was in control of her recovery. One task she was ordered to complete was 30-in-30, which means attending 30 meetings in 30 days. Reed attended 73 meetings in 30 days.
"Pretty much, they just showed me a whole new life," Reed said. "Everything has changed. My thinking has changed, my behaviors have changed, my attitude has changed. I don't even get angry anymore."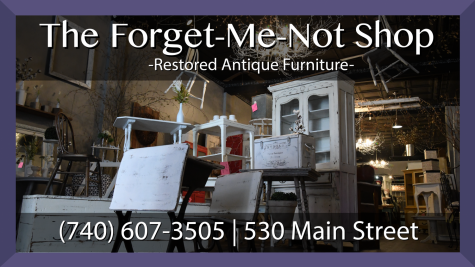 Contrary to her mindset a few years ago, Reed said she genuinely cares about other people, which is something she hasn't always done. She also chooses to help others in recovery, both to offer an outpouring of support but also to reinforce her own sobriety.
"Someone who doesn't think that they need it (recovery), my advice would be, come to a few of the meetings and actually listen," Reed said. "Don't talk, but listen and see if you can see yourself in the people speaking."
In the future, Reed hopes to go back to school and get certified as a chemical dependency counselor in order to help people that she can personally relate to.
While many people have helped Reed along her path of recovery, she said hearing from people who had stood in her shoes made her listen to the message of recovery a little bit more because they were "living proof" of the outcome.
For today, Reed's message to people in early recovery is to focus on being sober today because if a person can fight one day at a time, those days can turn into a lifetime.
Living Recovery is a multi-week series sharing personal stories of community members who were formerly addicts. The series is an effort to shed light on the possibility of recovery and feature people who have regained their lives through recovery. To reach out to the writer about this series, email jjohnston@ycitynews.com.