Zanesville's McNeil runs Boston in part two of three major marathons in one year
She's at it again. Zanesville's Katie McNeil is running in her second major marathon in less than six months on her quest to conquer three of the nation's largest races within a one year span.
In November, McNeil took on the largest race in the country — the New York Marathon — and today she is joining top athletes from around the world in the oldest and arguably most prestigious races of all — the Boston Marathon.
"That kind of became a goal of mine as I found that I got in, and then it was a real surprise to find that I got into Chicago after I had already qualified and been accepted into Boston," said McNeil.
Qualifying with a time of 3:34:52 during a marathon in Canton, McNeil, 38, is ready to take one her second 26.2 miles in Boston.
In 2017 McNeil finished with a time of 3:43:33.
"The first time, I was a newbie. It was only my second marathon," said McNeil. "I really didn't know anything about marathons accept for that I qualified and I could run fast enough to qualify."
The 2019 race is McNeil's chance for redemption.
During her first run, McNeil faced a mental setback when her headphones failed, leaving her with just the beat of her feet on pavement.

Since 2017, McNeil has learned to enjoy running without the accompaniment of music.
Instead, she uses the time to reflect on her life and the friends, family and thousands of total strangers she has supporting her along the way.
"Those crowds at those major marathons are unbelievable," said McNeil. "People are just constantly engaging you, so you never really have a reason to have music."
In the past two years, McNeil has also found a group of local runners who've not only helped her log miles on the weekends, but have also helped her mature as a distance runner.
"I've changed my strategy. Rather than come out fast, run fast, but more to enjoy the run and to find that, you know, even stride," said McNeil. "To just have a good time and enjoy yourself and finish the race, if there's such a thing as enjoying a marathon."
McNeil said she is humbled to be in the presence of not only some of the world's most elite athletes, but also those who may never have the opportunity to run again.
"To see people who are the survivors of the bombing and to see people who have lost limbs and who had suffered from that specific attack, a terrorist attack on our country at the marathon, is pretty moving in itself," said McNeil. "It's just empowering for you to be there, and it's really moving to me."
The sacrifice McNeil has made to be amongst those runners, not only in Boston but in New York and again in Chicago in October, was no easy task.
It required a lot of dedication from not just McNeil, but also from her family.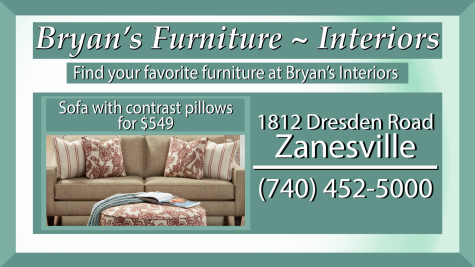 "It's become a coordinating challenge at times, but I have a supportive fiancé," said McNeil. Even though I think it kind of wears on him sometimes, he's like, 'yep, just do what you got to do.'"
McNeil is running for husband-to-be and, most importantly, for her three children.
"I think about them throughout my runs, and I get emotional about this, but I'm a single parent, and so I think about my kids. I look out for my kids. I want the best for my kids," said McNeil.
The race is also dedicated to those in the fitness community who've supported her and prepared her for the big day.
"They are always there for me, and when I was going through the worst of my times back a few years ago, those were the very people — the people in the running group, the people here at the rec center — who picked me up and pushed me through and kept me going," said McNeil.
No matter the outcome of the race, McNeil is confident her friends will still be supportive of her efforts.
"I think I've done all the mileage. I think I've done all the cross training. I think I'm strong enough and prepared for it, but you never know what's going to happen on race day," said McNeil.
For those wishing to track McNeil's race, her start time is scheduled with the third wave at least 10:50 a.m., and she'll be wearing bib number 19237.
Next year McNeil will be cheering on her local running partners, Danette Warner and Bill Crane, when they take on the Boston Marathon.