Art students present best works in senior exhibition at Muskingum University
Senior art students at Muskingum University are displaying their best work before graduation in a month-long exhibition at the campus gallery.
The artwork features various media, including paintings, photography, sculptures and interactive pieces.
For many of the seniors, the work they've chosen to display is a culmination of the techniques and styles they learned throughout their college careers.
"I feel like I have a wide variety of stuff that I've done over the four years here, but ceramics is definitely something that I think my passion is for in art," said Claire Dooley.
Dooley is presenting a mixture of two-dimensional and three dimensional pieces she completed as a student, including paintings, drawings, photography and ceramics.
"My kind of philosophy in art is quality of quantity, so actually, everything here is pretty much what I've done over four years," said Dooley.
Similar to Dooley, Jordan Prall has some of her paintings and ceramics on display.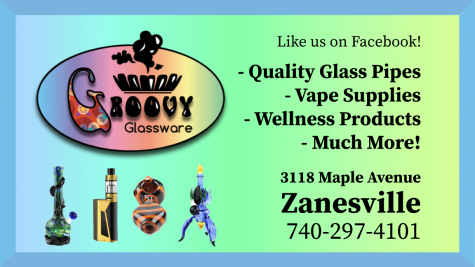 "I'm really drawn to ceramics because I love the way that it's also a functional art and you can actually like drink out of it and use everything that I'm making, and I think there's something like really humbling to be able to connect with another person when you're buying there work," said Prall.
Mallory Hill, whose contemporary and abstract portfolio leaves observers thinking, is connecting with people in a different way.
"It's not your everyday landscape paintings, it's not your everyday realism, but it's something … it is unforgettable," said Hill. "It's something you want to look at and you think like, what is she trying to say? What is it? And 50 people might get 50 different answers, and that's kind of what I'm striving for."
Also hoping to leave a memorable impact through her contemporary work is Madison Dressler. One of the first things to come in sight when walking into the art gallery is her seven foot-tall box.
The interactive isolation room invites guests to step inside the box and experience art a little differently.
The piece titled 'leave it and be on your way,' is inspired by Dressler's interpretation of the desire to cast aside any underlying fears and secrets in the mind.
But unlike those thoughts, Dressler wants visitors to remember her work.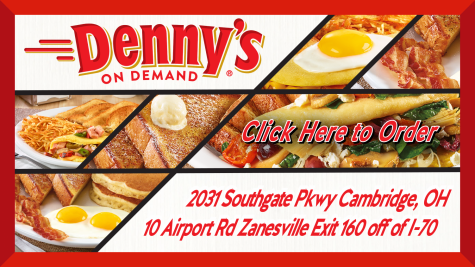 "It's not really about how something appears to me in art. It might not look beautiful, but it's what the experience and how it makes you feel," said Dressler. "I really strive to create pieces that are unforgettable that people will remember when they leave here or maybe in 20 years when some topic comes up and they're like 'oh.'"
The Louis O. Palmer Art Gallery is open at no cost to the public Monday through Thursday from 9:30 a.m. until 3:30 p.m.
Weekend visits are by appointment.
The Student Senior Exhibition runs through April 26.
Additionally, works by seniors Devon Snyder, Lindsay Tuminaro, Jingshu Wu and Qingyue Zhao will be available for viewing.