Zane Trace Players production of 'Shrek the Musical' opens Friday night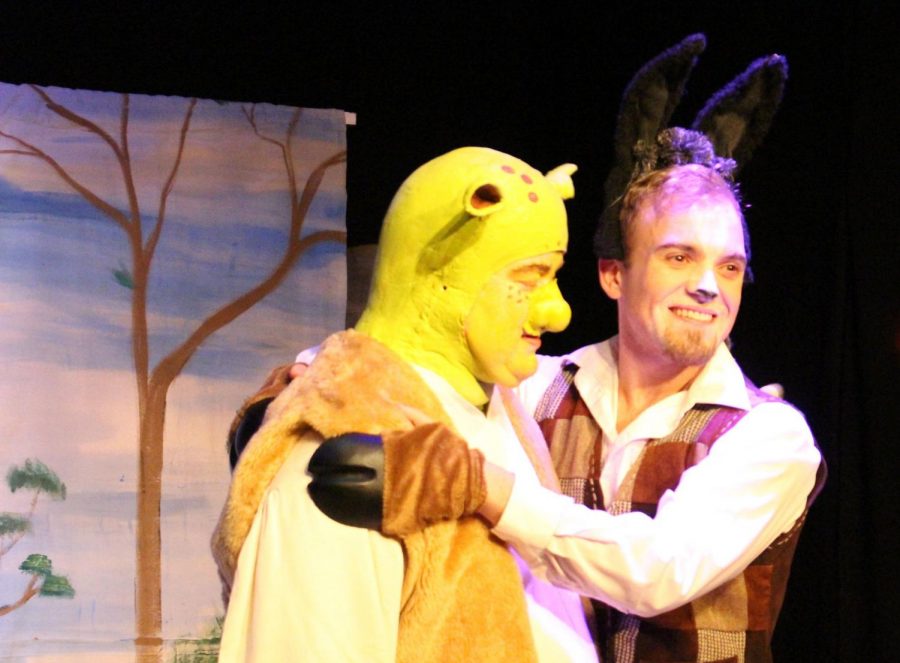 It's opening night for "Shrek the Musical" at the Renner.
Based on the 2001 Dreamworks animation of the 1990 William Steig book, the Zane Trace Players will bring Shrek to life Friday through Sunday over the next two weeks.
The musical combines a number of fairytale creatures on one stage as ogre Shrek and sidekick Donkey set off to rescue Princess Fiona as part of an agreement with ruler Lord Farquaad.
Starring in the nearly 60-member cast are Steve Hendershott as Shrek, Blake Nesselroad as Donkey, Sarah Gantzer as Fiona, Jared Gantzer as Lord Farquaad and Jodi Wolfe as the Dragon.
Sharing the role of Young Fiona are Kate Hoover and Alonna Hendershott with Avie Mosebrook playing Teen Fiona.
The full cast is below.
Fairytale creatures:
Becca Wilson

Maddie Gantzer

Michelle Robinson

Albert Brown

Abby Cox

Alaina Wahl

Colleen Piccone

Jillian Mueller

Stephanie Wahl

Trenton Hill

Amber Allen

Autumn Wheeler

Misha Metcalf

Kevin McCarthy

Nathan Scott

Katie Anderson

Layla Sandlund

Allie Norman

Grayson Gantzer

Minh-Phuong Scott

Alaina Roberts

Naomi Scott

Brielle Snider

Kylie Bradley

Mihn-Lien Scott

Allison Mudgett

Mihn-Chau Scott

Jadyn Hendershott

Julia Gantzer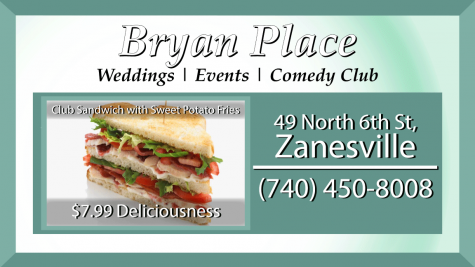 Citizens:
Tahnee Kay

Lee Hoover

Amanda Cox

Kiersten Allen

Amber Winland

Jeff Blodgett

Scott Robison

Josiah Gross

Miles Hambrick

Ashton Henderson

Thomas Hoover

Gabriel Stemm

Staci Allen

Addie Baldwin

Elise Clark

Emily Clark

Cady Hendershott

Dee McCarthy

Margi Wyson

Emma Gross

Mia McCarthy

Payton Van Nort
The show is directed by Kari Scott.
Members of the production team include:
Kevin Rahrig, Music Director

Alaine Kay and Christy Rahrig, Assistant Directors

Jillian Von Gunten, Choreographer

Marley Kennedy, Stage Manager

Chad Stemm, Lighting Design

Dakota McConaha, Sound Design

Shelley Tolliver, Costume Design

Brandon Lemmon and Austin Lemmon, Special Effects
Additionally, the musical features a live orchestra composed of adult and student musician, as well as a stage crew.
The show runs March 15 through 17 and 22 through 24.
Showtimes are at 8 p.m. Fridays and Saturdays and 2:30 p.m. on Sundays.
The Renner is located at 148 N. Seventh Street in Zanesville.
Tickets are $15 for adults, $12 for seniors and students and $5 for children.
Reservations can be made by visiting therenner.org or by calling (740) 453-8481.
This performance of "Shrek the Musical" is sponsored by the Ohio Arts Council.