New Concord Police Department starting 2019 with new additions to the force
Many new additions are on their way to the New Concord Police Department including officers, a cruiser, online crime statistics listings and potentially a K-9.
During the New Concord Village Council February meeting on Monday, police chief Mindy Peck updated council on the new features that will be added to her department in the coming months. The most immediate of those additions being two new officers.
Officer Joe Goulet will soon transition out of his position with New Concord PD to head south as he accepted a position with the Chattanooga Police Department in Tennessee, Peck said. Goulet has been with New Concord PD for about three years, and while the department wishes him well, Peck said she hates to see him go.
Filling Goulet's position will be officer Eric Gregg who has worked for the Muskingum University Police Department for about 3 years.
In addition to Gregg, who will be a full-time officer, Peck is adding an additional officer to her reserves.
With the addition of Kevin Distelhorst, there will be 11 officers on reserve for the New Concord PD.
"They're no different than us full-time. They have the same training, they have to do their yearly firearms, any training we do whether it's Taser, firearms, subject control, they do it," Peck said. "The difference is some are road certified to work an actual police shift, where some are not."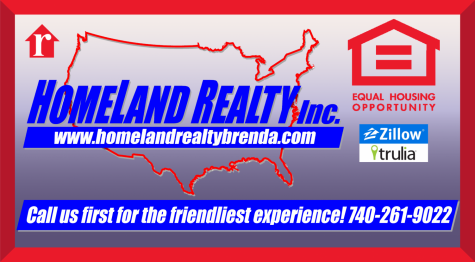 The reserve officers are typically utilized for events like athletic events, parades and, in the coming months, to help with programs like Stranger Danger.
During the council meeting, an ordinance was introduced and passed as an emergency to enter into a loan agreement with the Community Bank for $38,000 to purchase a new cruiser for the police department.
The new cruiser, a 2019 Ford Explorer, is already in the works and should arrive in May. Peck said one of her main cruisers is a 2013 that already has 100,000 miles and has been presenting many issues.
"That's the one thing with cruisers, after about three years they start going," Peck said. "You're spending more fixing them. It's cheaper just to buy them, a new one."
The new cruiser will make four total vehicles for the department. With the new addition, the police department will be switching from its previous grey design on cruisers to an all black design.
While the police department is getting some internal upgrades, the force is working to improve communications and transparency for the community.
By the end of February, the New Concord PD will list monthly crime statistics online.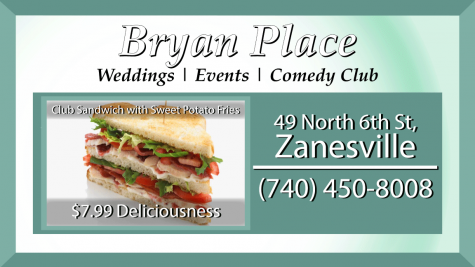 "I think it's a good thing because, you know, you hear a lot of people that are just like, 'Oh, it's New Concord nothing goes on there,' Yes it does," Peck said. "I think people need to know what's happening in their neighborhood. They live here, so they need to know what's actually going on."
Peck stated that in addition to helping people understand crime within the village, the statistics will provide transparency between her department and the public.
"I think it's just transparency, letting people know that, hey nothing is getting covered up this is happening and it's being taken care of," Peck said. "This village has never put their police stats up, and that boggles me. I don't get it."
In an effort to combat the crimes that do occur in New Concord, specifically drug crimes, the police department is looking to purchase a K-9 for assistance.
Peck said it's easy for officers to smell marijuana on drivers, but unless a person has large quantities of the drug and other dealing items, the violation is equivalent to a traffic ticket. It's the harder drugs, like heroin and meth, that officers cannot detect themselves that worries Peck.
For people that are interested in hearing more about the K-9 needs in the village, there is a public meeting at the Church of Christ on Tuesday, Feb. 19, at 6 p.m. Roseville PD is scheduled to bring their K-9 in to do a demonstration, as well as a member of the State Highway Patrol to inform the public of experiences OSP is dealing with on the roadways around New Concord.
The informational meeting is open to the public.
For more information on New Concord PD's interest in a K-9: