New Concord Police Department seeks K-9 assistance in fight against opioids
Located at the center of two cities deeply impacted by the nation's opioid epidemic, the Village of New Concord is doing its best to keep criminal drug activity out of its tight-knit community.
"Between Zanesville and Cambridge, there's an epidemic problem, bad, with drugs, and we just want to be able to do our part and keep our village clean," said New Concord Police Chief, Mindy Peck. "Keep it out of the hands of our people who live here and our students."
Just across Main Street and up the hill from the police department sits Muskingum University, but it's not the students who are causing drug issues in town.
Peck said marijuana cases are down this year compared to her first year as chief in 2017.
"Still get a college marijuana case here and there," said Peck.
But it's the harder drugs that are problematic.
"Every case we've had that's been like methamphetamine or heroin was found, they are not New Concord residents," said Peck. "Come from surrounding towns."
Most drug-related charges in New Concord stem from traffic stops — along U.S. 40, which runs between Cambridge and Zanesville, and along SR 83, which leads to Coshocton to the north.
With just a few weeks left in the year, the New Concord Police Department has made 960 traffic stops, with 45 resulting in drug apprehensions ranging from misdemeanors to felonies.
Additionally, 14 stops resulted in OVI charges, which, according to Peck, were more often drug related than alcohol.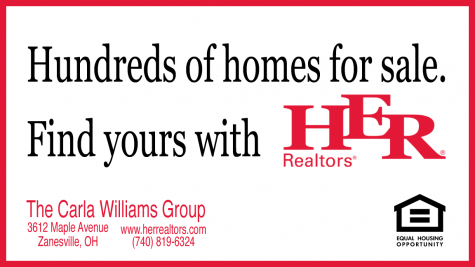 Still, Peck knows there are more drugs on the streets than what's being recovered.
"When it comes to like marijuana, it's easier to get a probable cause search to search the vehicle because you have the odor of burnt or raw marijuana," said Peck. "When it comes to meth, heroin, pills, let's say LSD, things like that, has no smell."
But with the help of a K-9 Officer, the New Concord Police Department will have more than luck on their side when searching for drugs such as meth and heroin.
"A K-9 can walk around the car and do an open air sniff," said Peck. "If it alerts police, that's probable cause to search the car."
In order to welcome a K-9 Officer to their force, the New Concord Police Department is looking for fundraising help.
Currently, restaurants in town like Scott's Diner and Creno's Pizza are collecting donations for the cause.
Peck hopes to increase fundraising efforts after the holidays in hopes to acquire the K-9 by spring.
According to Peck, the dog will be trained locally, specializing in narcotics detection. For any apprehension needs, New Concord will still have to go through the county unit for assistance.
However, a drug search must be done in a reasonable amount of time during a traffic stop, and sometimes the county K-9's are too far away to make it to New Concord in time, Peck said.
In addition to working with the New Concord Police Department, the K-9 Officer would be available to other units in the area who request assistance, including Muskingum University Police and the Ohio State Highway Patrol.
The K-9 Officer's handler will be Officer Jeff Traub.