Chronic nuisance on Dryden Road becomes nightmare for neighbor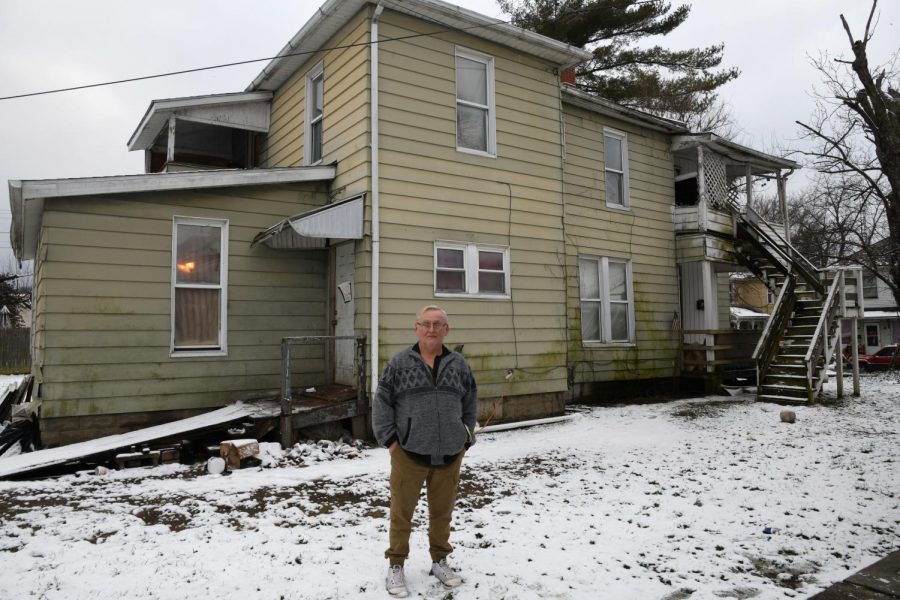 If there was ever a case to test Zanesville's newly approved nuisance abatement ordinance, 842 Dryden Rd. might be it.
The house is owned by landlord John Kemp, who is currently residing in the Muskingum County Jail while awaiting sentencing for his involvement in the 2018 murder of Kylee Lindell.
Kemp owns more than 50 properties throughout the city and is at risk of losing many of them through a plea deal with prosecutors.
With two arrests in a matter of three days this past week, 32 calls to police in 2018 and already another nine in 2019 at the Dryden Road house, it was what next door neighbor Clarence May found in the yard that sent him over the edge.
On Jan. 23, May looked outside to find a pile of human waste on the ground, just 26 feet away from his back door.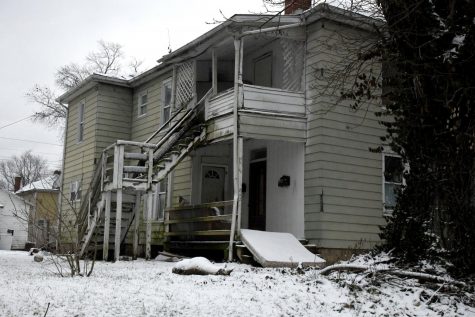 That was the breaking point for May, who has grown accustomed to having officers as frequent visitors.
After calling the Zanesville Police Department, May took it one step further by posting to Facebook a photo of his discovery — a public cry for help after years of no relief.
"With the human shit, that's the last straw," said May. "That puts my health in more jeopardy. The neighbors around me, that's elderly people that live in that house."
May has lived in his home for 11 years and doesn't plan on giving up the life he created for himself again.
More than a decade ago, May declared bankruptcy and had to start anew due to insurmountable medical bills from a serious health scare. May was eventually able to start over in a new home and has no intention to repeat the process.
But the chronic disturbances from the downstairs neighbors in the house next door challenge his plan and his health.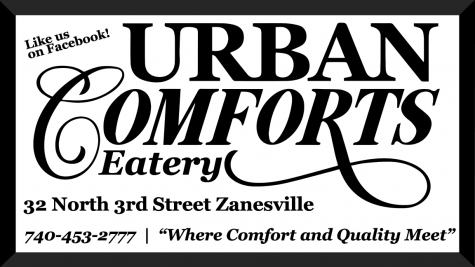 Living next door to the Kemp-owned house has posed a threat to May's own safety with ongoing threats from his neighbors next door and throughout the neighborhood.
"I keep a bat at my front door and my back door for safety. I've had a home invasion here, I've been pistol-whipped," said May. "This house has been burglarized maybe 12 times, the garage like six times."
Last summer, May said he had just prepared a bowl of ice cream for his granddaughter in the kitchen and as she was walking away, a visitor at the house next door got too close for comfort.
"She gets in the dining room and I just hear a blood-curdling scream, so I run out and said what's wrong," said May. "There was a guy looking at her through the window on the side of the house."
Visitors frequently come and go next door, often using May's sidewalk to avoid tall grass or icy sidewalks depending on the season.
May said he has pleaded with law enforcement to help get rid of the drug problems in his neighborhood.
"I'm not an emotional person, but I can't express to anybody how fed up I am with it," May said in tears while explaining what he told police. "What can I do to help you guys. I'm willing to put my life in jeopardy to help you guys get these people and get them out. We're decent people around here. We want our neighborhood back. We don't want people like this."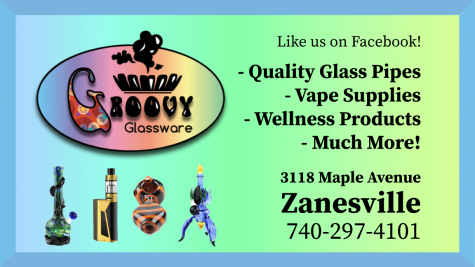 May has put himself between criminals to protect his home and his family. He's received death threats. He has even been held at gunpoint inside his own house.
Perhaps it was the pile of feces that will finally put an end to May's nightmare.
The house at 842 Dryden Road was officially condemned on Jan. 31 by Zanesville's building and code enforcement director, Tim Smith, who went to the house the night the human feces were found outside.
When Smith entered the home to check if the plumbing was working, he discovered the home to be filthy and full of structural and sanitary violations. Smith said the house had no heat and was essentially being warmed by the oven.
"Well, I'll put it this way, I've seen worse but not much worse," said Smith. "The living conditions there were horrendous. The amount of stuff that they had in the house well exceeds what would be an acceptable accumulation as far as fire load in the property. Being able to just maneuver around in the place was difficult, in addition to the filth that existed there. It was not a pretty sight."
Residents were immediately told to vacate the property.
Public Safety Director Keane Toney has also stepped in to help find a solution.
Toney explained that the city's nuisance abatement ordinance can help the city and police department work with landlords to resolve the matter.
In the absence of Kemp, the property is being managed by Ashley Frank.
Frank said she is aware of the ongoing problems with the downstairs tenants at 842 Dryden Rd., but she's been unable to do anything about it on her own.
According to Frank, the tenants stopped paying rent several months ago and have sent her threatening messages when she attempted to collect.
When she and a maintenance worker tried serving an eviction notice at the property earlier this month, Frank said the occupants yelled at her and told her to leave the property.
"They also came outside recording us on a phone and threatening to damage my truck, pull me out of my truck and threatened physical harm to myself," said Frank. "I called the police on that issue as well."
Previously, Frank had also called police to the house for drug activity.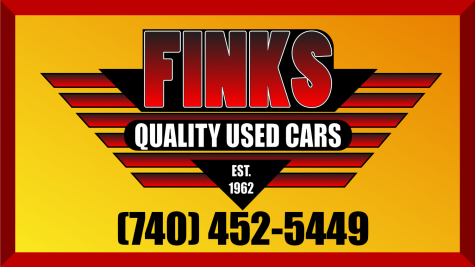 "The tenants there have become a nuisance to myself, upstairs tenant, and the neighbors as well," said Frank. "I will fully comply with code on any issues addressed."
So far, Frank hasn't had the opportunity to make the mandated repairs prior to the house being condemned, because the tenants ignored the order to leave the property after receiving a notice on Jan. 23.
The residents were to have vacated the house by Jan. 26. That night, police were again called to the property and a woman was arrested for having drug paraphernalia inside the home.
Again on Jan. 28, police were called back to the residence for a disturbance outside and another woman was arrested.
Aware of the extreme cold forecasted, Toney said the tenants were given some leniency on vacating the property.
On Jan. 31, the property was officially condemned and occupants were ordered to move out by Feb. 8.

"It's all about resolution. Whether the resolution is … it ends up getting ultimately razed, that's one resolution," said Toney. "Or the resolution is the property gets brought up to code, repaired and individuals inhabit the property that are not disruptive to the peace of the neighborhood, the city, the welfare of themselves and those around them."
Toney said he prefers the latter.
"I hate how this situation with this property, what it's turning me into … a hateful person," said May. "That's not me on the inside, but I'm so frustrated because it's there, and all the bad people that's lived in there and these people."