Muskingum County Library System hosting volunteer fair
In an effort to connect community members with local organizations, the Muskingum County Library System is hosting a volunteer fair on Thursday, Jan. 24, and Friday, Jan. 25.
The fair will feature about 20 organizations that have volunteer opportunities available to the community.
"There's some really incredible organizations that are going to be there and if anybody is interested in volunteering, it's just the best place," Sean Fennell, Marketing and Community Relations Director for the MCLS, said. "Kind of like a one-stop-shop for, you know, all of these incredible organizations where you can kind of really see what's the best for you."
On Thursday, the fair is from 6 to 8 p.m. and Friday 2 to 6 p.m. in the first-level of the John McIntire Library.
With the beginning of the new year, Fennell said it's a great time for people to get involved and give back to their communities.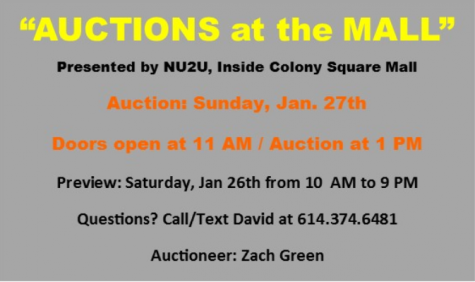 "I think that it fosters a sense of actual community when you volunteer for organizations that are working to make our community stronger to make it more vibrant to help those in need, that it's a way to get directly involved, you know, in the place that you live," Fennell said.
Some of the organizations that will be at the fair include the Animal Shelter Society, Habitat for Humanity of SEO, United Way of MPM, Big Brothers Big Sisters of Zanesville and many more.
While volunteering is an instrumental way to give back to the community, Fennell said it's a great way to meet new people, as well.
"That's another kind of benefit that maybe isn't really talked about is that this is a way to get out and meet people in your community that are like minded, who are interested and passionate about the same things that you may be interested in," Fennell said. "It's kind of a nice way to connect with like-minded people who want to give back to their community."
For a full list of organizations to visit at the volunteer fair, visit the Muskingum County Library System website here.