Four sent to hospital in three car accident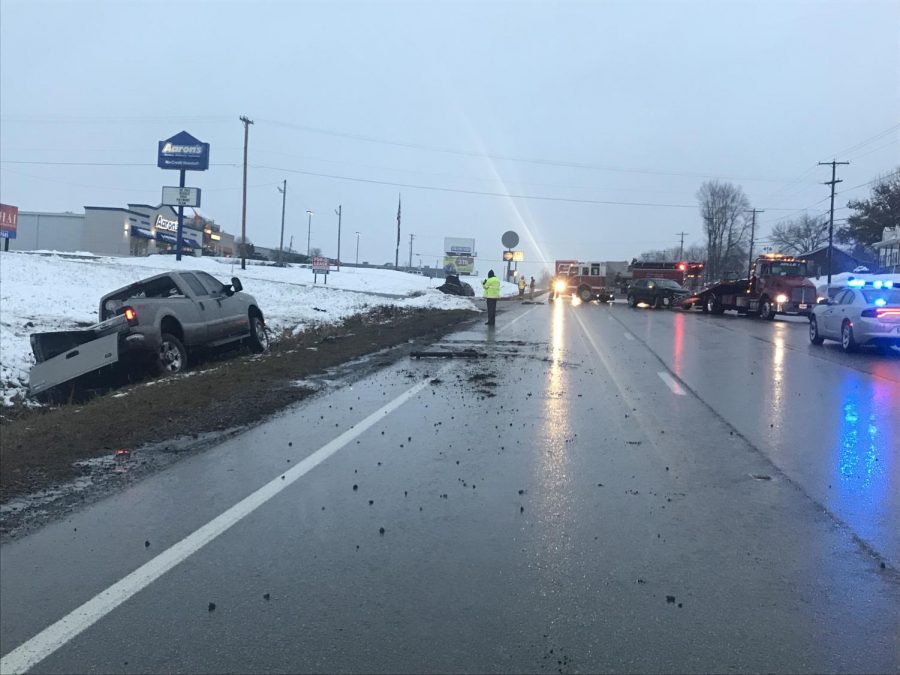 A three vehicle accident on Maysville Pike sent four out of five people involved to the hospital.
Just before 5 p.m. Thursday, three vehicles were involved in an accident between Aaron's, Inc. and Hawkins Complete Dental Service.
Four people, including two children, were taken to the hospital, South Zanesville Fire Chief Russ Taylor said.
Taylor said it's unclear how all of the vehicles were involved in the accident as the pick-up truck was in a ditch facing westbound, a Ford Edge was on the roadway facing east and the third vehicle, a four-door Pontiac, was also off the roadway facing east.
Ohio State Highway Patrol, South Zanesville Fire Department, Newton Township medics and ValueCare were all on scene.
Westbound lanes were temporarily closed to clear the accident.