Balderson sworn into Congress Thursday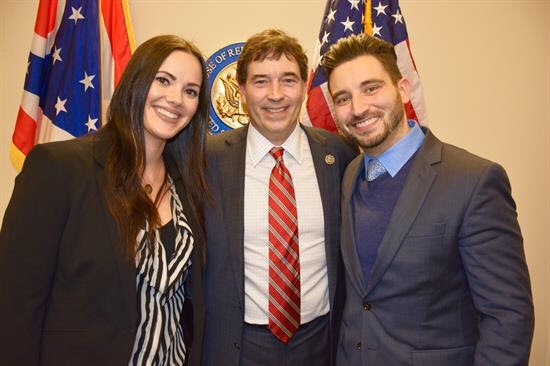 Troy Balderson (OH-12) was officially sworn into Congress Thursday during a special ceremony on the floor of the U.S. House of Representatives to begin his first full-length term as U.S. Representative from the 12th Congressional District.
Balderson was previously elected to that same position during the Special Election that occurred back in August. He was re-elected to serve a full term as representative after topping democratic candidate Danny O'Connor for a second time during the Midterm Election in November.
"Serving the people of Ohio's 12th Congressional District is one of the highest honors of my life," Balderson said in a media release. "Now it's time for us to roll up our sleeves and get back to work on the issues that matter most to Ohio's families."
Prior to being elected to Congress, Balderson served in both the Ohio Senate and the Ohio House at the Statehouse in Columbus.